The Feed
Stories of Feeding God's Children Hungry in Body & Spirit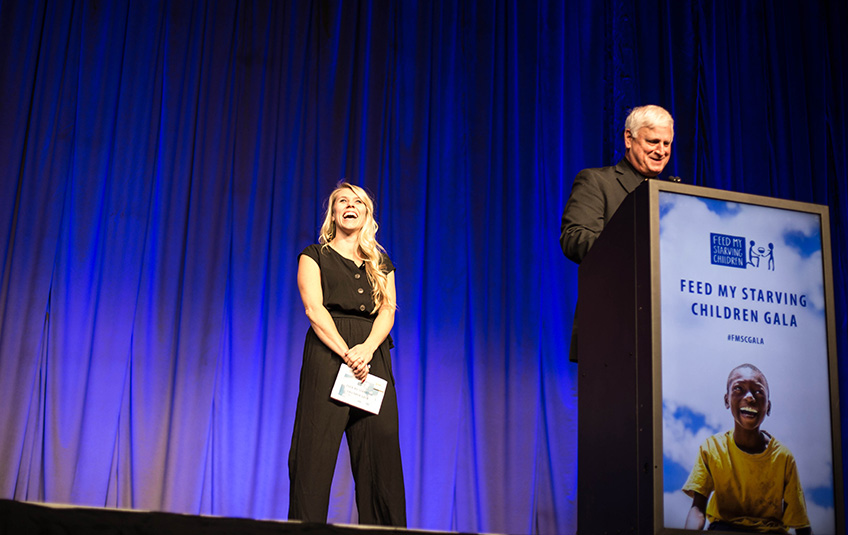 Thank You for Imagining a World Without Hunger
"Religion that God our Father accepts as pure and faultless is this: to look after orphans and widows in their distress…" – James 1:27
Thank you for coming to the Feed My Starving Children Gala. You helped us raise $1,260,000 to feed 14,383 kids a daily meal for an entire year.
Together, we imagined a world without hunger. We worked toward a future where no child goes hungry. Thank you for feeding kids, feeding spirits and empowering communities around the world. Hope is greater because of you.
As Janine Maxwell from Heart for Africa reminded us on Saturday, God cares for orphans and widows in their distress (James 1:27). You were at the Gala because God heard their cries. Thank you.
Thank you to our presenting sponsor, the James Haglund family, and to all of our generous sponsors for making the Gala possible.

If you didn't have a chance to give during the Gala or are inspired to increase your gift, this is the time to do it. Every dollar will be doubled thanks to a generous $10,000 matching gift. Donate now.

We'd love your feedback. Take the short survey today.

When you take this survey by November 11, you will be entered to win an assortment of FMSC MarketPlace goods valued at $60. To participate, enter your contact details at the end of the form. If you wish to remain anonymous, we still want to hear from you, but we won't be able to enter you into the giveaway. No purchase/donation necessary to participate. Drawing will take place on November 12. FMSC employees are not eligible for the giveaway.
Photo Gallery
Subscribe to The Feed
We'll periodically send stories of hope to your inbox.
Related Items