The Feed
Stories of Feeding God's Children Hungry in Body & Spirit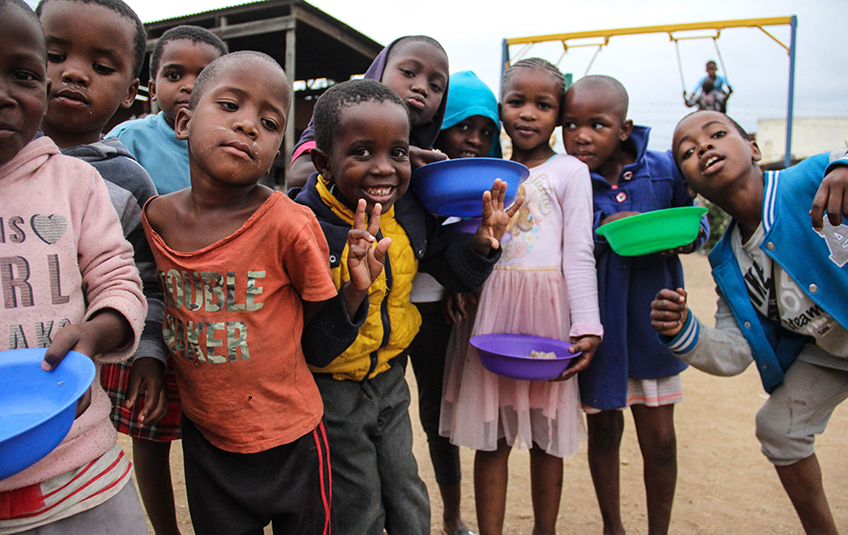 What COVID-19 Could Mean for Children Around the World
As COVID-19 continues to spread across the globe, the sobering reality is that this disease has the potential to devastate the communities Feed My Starving Children serves.

That's because undernutrition is already one of the world's greatest health challenges.

Undernutrition increases health care costs, reduces productivity and slows economic growth, which can perpetuate a cycle of poverty and ill health, according to the World Health Organization (WHO).

It also weakens immunity, making children more susceptible to infectious diseases – diseases like COVID -19.
Many of the countries where FMSC meals are provided lack the health infrastructure necessary to contain an outbreak of COVID-19, the respiratory illness recently designated a pandemic by the WHO.

What Can We Do? 
  
Currently, we have not received reports from the field that children we serve are affected by this pandemic. But we know that COVID-19 has the potential to devastate the communities we serve. We are asking you to join us in three actionable steps:

PRAY
Please join us as we pray that the most vulnerable communities will not be affected and for healing across the globe. Pray for physical health and for the global economy, as poverty is one of the reasons hunger is so rampant.

COVID-19 is already crippling parts of the global economy. Here at FMSC, we have made the difficult decision to suspend packing at our permanent sites and MobilePack™ events through April 12. We are using this time to gather information, explore alternative packing solutions and find ways to safely produce FMSC meals for people in need around the world.

We know that many volunteers donate more than their time – volunteer donations help keep us afloat. As this unprecedented crisis develops, we will need your support more than ever to be able to meet the needs of children around the world.

Shop FMSC's online MarketPlace. Artisans receive a living wage and more meals are funded with each purchase.
Did you know Amazon will donate a portion of their sales to nonprofit organizations? It is easy. Go to smile.amazon and choose Feed My Starving Children as your selected nonprofit and shop as usual.

HOPE
We rely on hope a lot here at FMSC. We know we can't do anything without it.
You can find updates at fmsc.org/COVID-19. 
‌ ‌ ‌ ‌ ‌ ‌ ‌ ‌ ‌ ‌ 
Donate Now
Donate by credit card, bank account or digital wallet.
Subscribe to The Feed
A couple times a month, we'll send stories of hope to your inbox.