The Feed
Stories of Feeding God's Children Hungry in Body & Spirit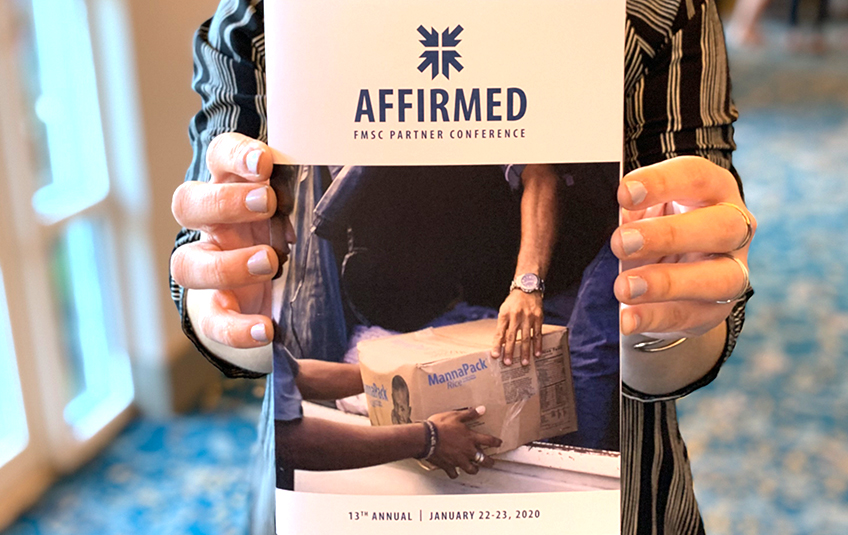 Affirmed: FMSC Partners Converge in Florida for Annual Conference
"Let us hold unswervingly to the hope we profess, for He who promised is faithful." – Hebrews 10:23
Feed My Starving Children works with partners around the world to feed the children whose meals our faithful volunteers and donors have packed and funded.

Those meals are sent to our exceptional network of missions and humanitarian organizations that work hard to get lifesaving nutrition to those who need it most.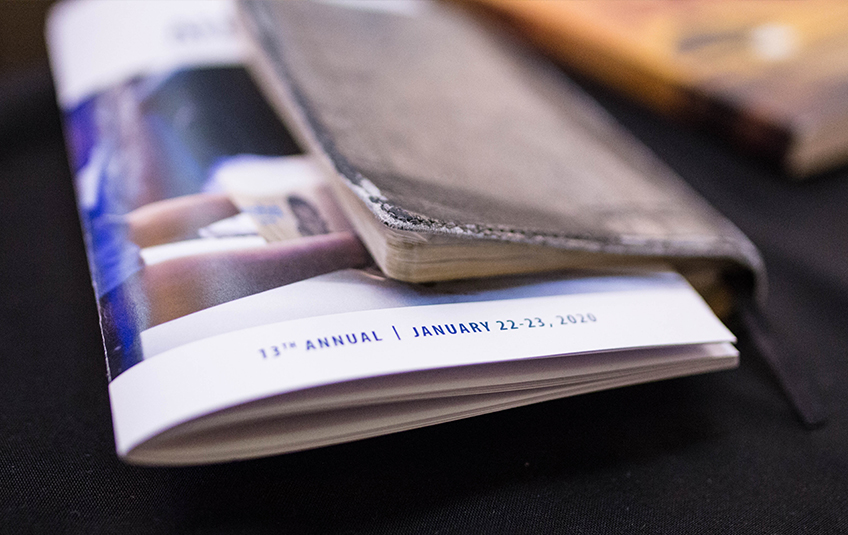 Once a year, many of these partners travel from around the world to gather with FMSC staff, all in an effort to feed more kids.

The theme of this year's conference was "Affirmed."

Here's a glimpse into that special gathering:
Worshiping & Learning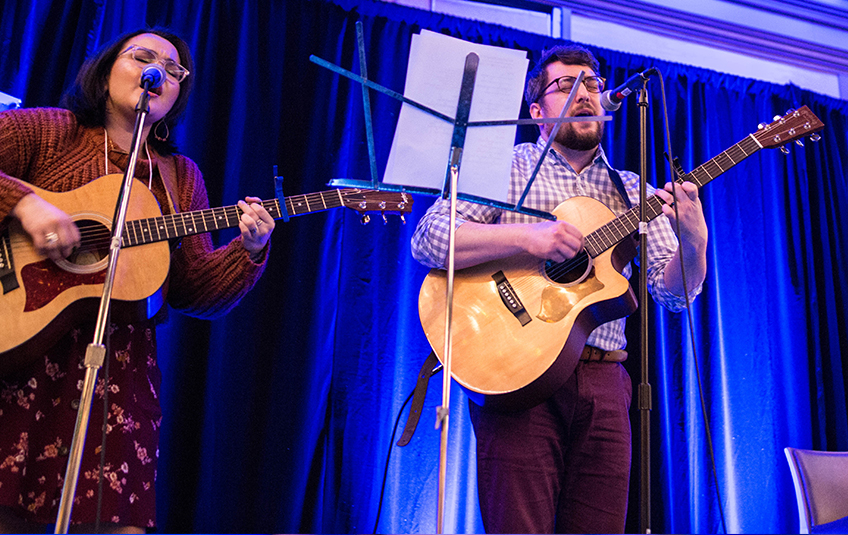 Not only did we talk about the nuts and bolts of feeding kids, we spent time in worship and prayer each day.

Isak Pretorious of FMSC food partner, JAM International, opened the conference with a message that we are affirmed by God's grace through faith.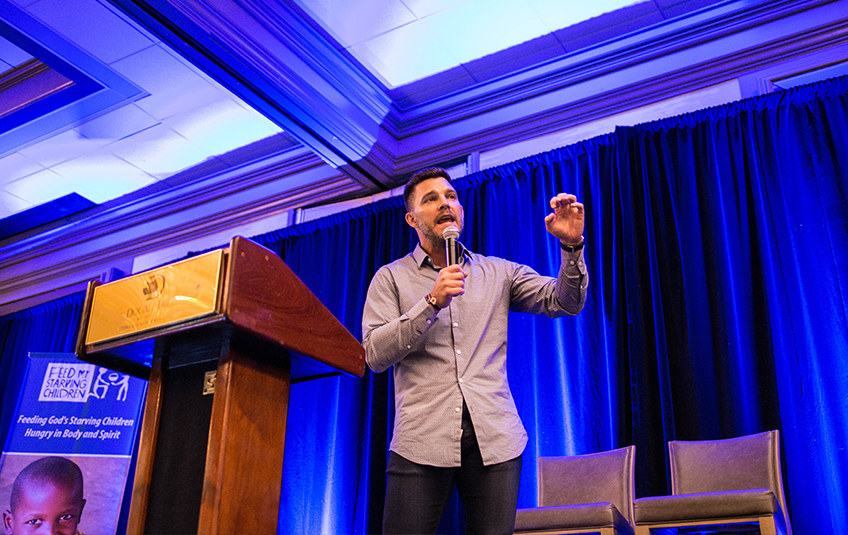 Our own Dave Gunnlaugsson, a development advisor for MobilePack, delivered our final message. He reminded the group of God's promises from the event's verse, Hebrews 10:23.

We had three breakout sessions that focused on trauma care, international travel safety and leadership development.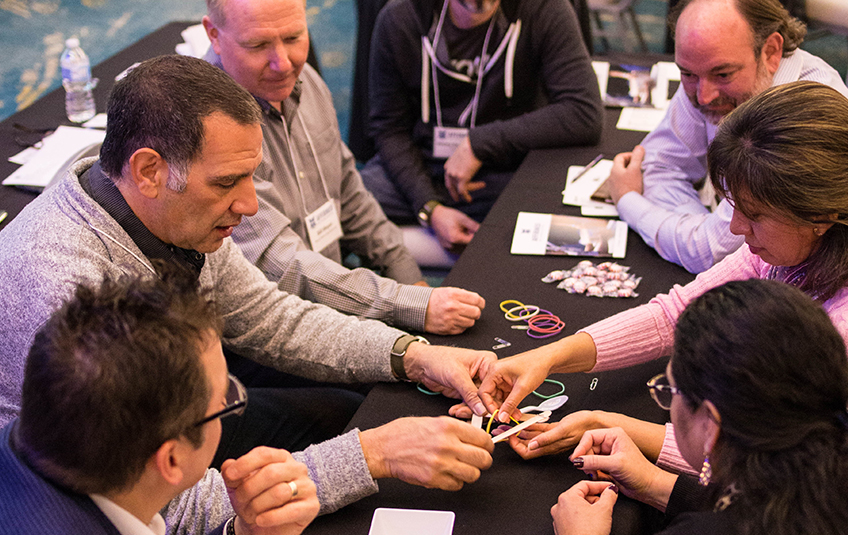 Partners also got to hear from our nutrition consultant, Cade Fields-Gardner, M.S., R.D.N., L.D.N., C.D., firsthand, as well as an update from FMSC's Executive Director, Mark Crea.

We heard updates on FMSC's four sustainable development initiatives – school feeding, GlobalPack, Project Based Food Assistance (PBFA) and FMSC MarketPlace™.
Connecting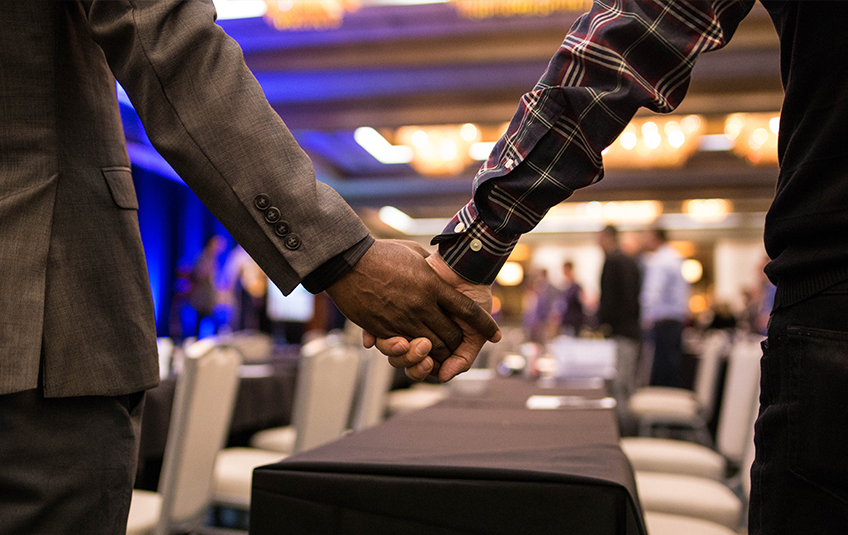 One of the best parts of this conference is the connections made across organizations and country lines. Partners and FMSC staff could be seen praying together in the halls and exchanging ministry best practices.
Feeding More Kids
This event is so much more than a conference. Each person in the room represented hundreds of children across the world waiting to be fed. This time of worship and connection is all about doing the work of feeding kids – physically and spiritually.
At the end of the conference, we prayed over allocation worksheets that the partners filled out for food for the coming year. Everyone in the room held hands as a partner from Haiti prayed for each and every child represented.
We hope our partners left the conference feeling refreshed and encouraged to feed more kids.
You are part of this beautiful partnership every time you fund or pack meals. Thank you.
Subscribe to The Feed
A couple times a month, we'll send stories of hope to your inbox.