The Feed
Stories of Feeding God's Children Hungry in Body & Spirit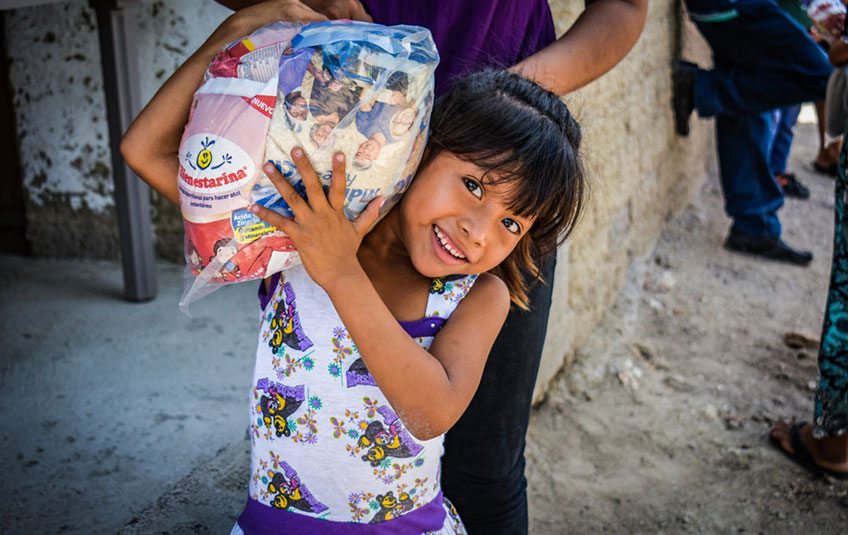 Every girl counts.
"God is within her, she will not fall; God will help her at break of day." — Psalm 46:5
October 11 is International Day of the Girl.
Girls living in poverty are, by many counts, the most vulnerable population on the planet. They're far LESS likely to complete a primary school education than their male counterparts, and they're far MORE likely to face child marriage and gender-based violence than girls in wealthier communities.
FMSC firmly believes that food is the foundation for big steps. And we are proud to work with partners who use our food to support girls around the world. Because every girl counts.
Girls like two-year-old Luciana in Angola.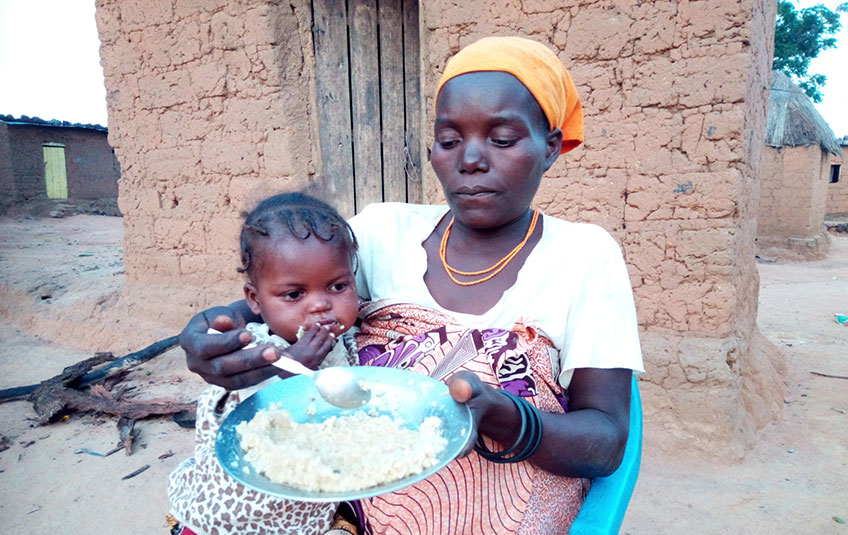 Like most of their community, Luciana's parents are subsistence farmers, growing corn, beans and sweet potatoes. But when severe drought struck, their food source dried up. After too long without reliable food, Luciana began exhibiting signs of serious malnutrition. She was admitted to a local hospital.
FMSC partner JAM International stepped in to provide MannaPack® meals for Luciana and her family. Her mother said:
"I am at a loss for words on how to express the joy and happiness I feel at seeing my daughter looking nourished and healthy again. The rice … still helps a lot, especially in this phase of COVID-19. Thank you very much to the donors for everything you have been doing through this program."
Girls like Jalet, an eight-year-old in Nicaragua.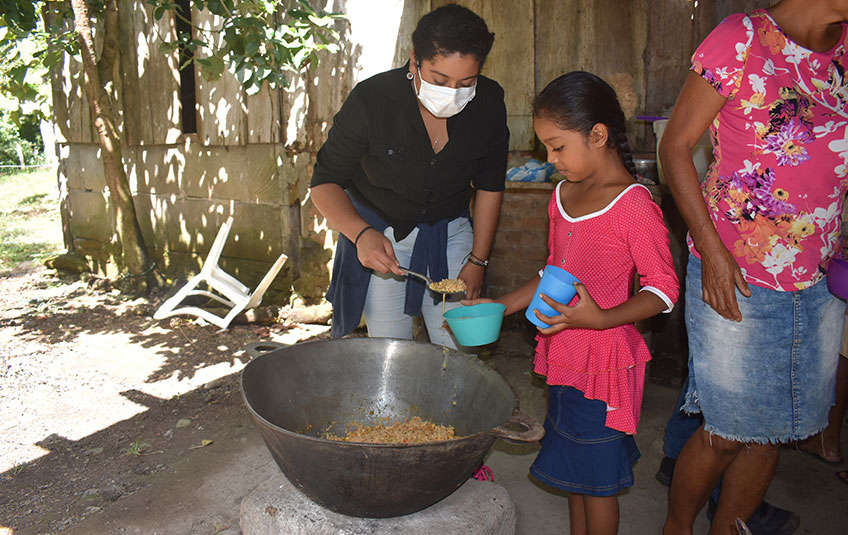 Jalet lives in the community of Sota Caballo, Rivas, Nicaragua. She and her family receive reliable meals through a feeding program at their church, run by FMSC partner Feed the Hungry. Jalet is in third grade and has big dreams: She wants to be a policewoman — and a worship leader in her church.
Jalet said:
"When I attend my church, I like to participate in the prayer and worship services. I enjoy praying and to be able to speak with God … When I grow up, I want to be able to be a worship leader in my church. I also enjoy the food that I receive in the feeding center. … When I get to the dining room, I like to play with my friends and eat with them. This year, I am going to the third grade of school, thanks to God. When I grow up, I want to be a policewoman and be able to work from that. … I am so grateful for my church and for the feeding program that we have."
Girls like 17-year-old Nadège in Haiti.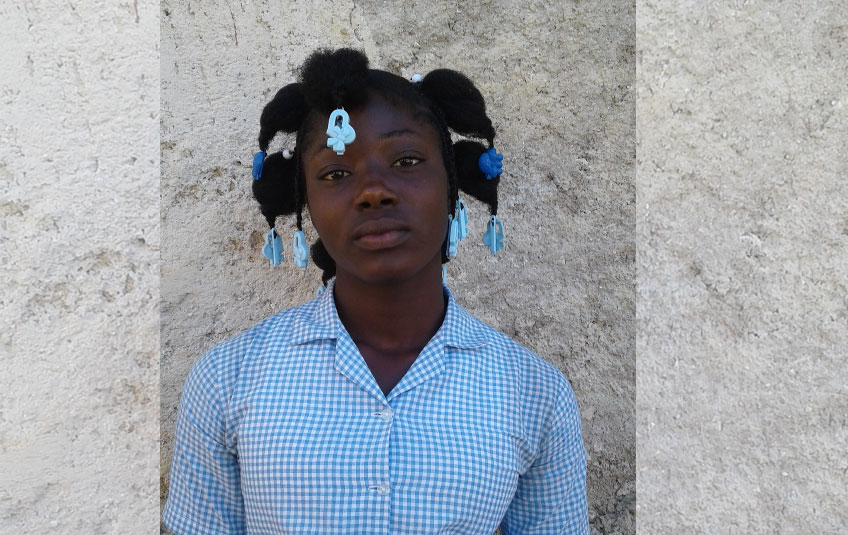 Nadège participates in a school meal program through FMSC partner Mission of Hope. She said:
"I want to thank FMSC organization because when I come to school I get something to eat, as well as the other kids. This food helps us a lot because sometimes we come to school without eating. I want you to keep helping us because it is very helpful. Thank you so much, FMSC!"
School meals make a difference. But for girls, the results are particularly dramatic:
12% increase in girls' school enrollment rates when they receive on-site meals and take-home rations
More than 40% decrease in dropout rates attributed to receiving on-site meals combined with take-home rations
15% reduction in anemia prevalence among girls ages 10–13
(World Food Programme, 2019)
Girls are worth investing in.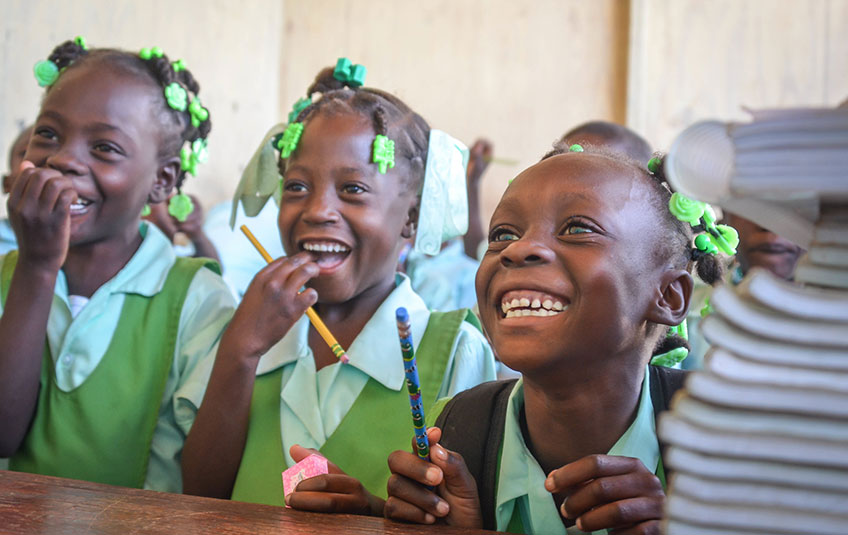 Luciana, Jalet, Nadège and their peers are the future. When you fund meals, you support this rising generation, empowering them to fulfill their potential and break free from the poverty cycle. Hope starts with food. Will you give today?
Donate Now
Donate by credit card, bank account or digital wallet.
Subscribe to The Feed
We'll periodically send stories of hope to your inbox.