The Feed
Stories of Feeding God's Children Hungry in Body & Spirit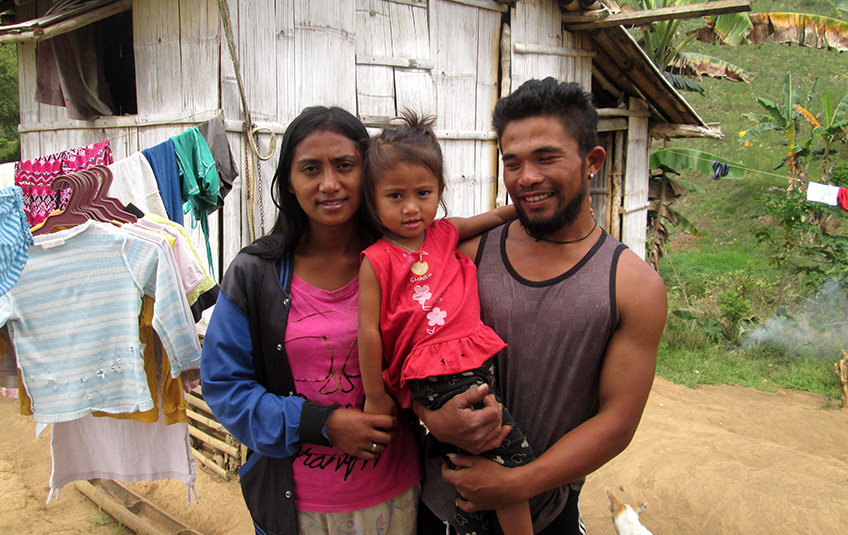 It's not OK for Any Child to Waste Away from Hunger
"…whatever you did for one of the least of these…you did for Me." - Matthew 25:40
You know devastating hunger is real. Your heart longs to help children like Cherry Jean who are suffering, without food or hope for a better life.

Today, you are the answer to her hungry cry.

The 2-year-old wasn't playful like other kids her age. Cherry Jean didn't even want to eat. She was often sick. Her mother agonized. She knew something wasn't right.

Determined to figure out what was wrong, Cherry Jean's mother carried her daughter for many miles. She hiked through the hot, sticky jungle and across a daunting river.

Finally, she arrived at a clinic run by our food partner International Care Ministries (ICM).

They examined the little one and confirmed her mother's suspicions. Cherry Jean was severely undernourished.

Right away ICM fed her FMSC MannaPack™ meals. They gave her mother FMSC meals to take home, too.

In a few short weeks, Cherry Jean gained six pounds! She now has energy to play. She doesn't get sick as often. Her whole family has become healthier.


"The MannaPack meals were so helpful. They are very nutritious. I am so thankful for this food."

Severe undernourishment is horrific. Without you, children suffer. But it doesn't have to be that way. Each FMSC meal costs less than a quarter, so everything you give matters.

Thank you in advance for taking action today.

You're the answer to a mother's desperate prayers to help feed her little ones. Their lives depend on you. Hope is greater around the world because of you.

Donate Now
Donate by credit card, bank account or digital wallet.
Subscribe to The Feed
We'll periodically send stories of hope to your inbox.
Related Items