The Feed
Stories of Feeding God's Children Hungry in Body & Spirit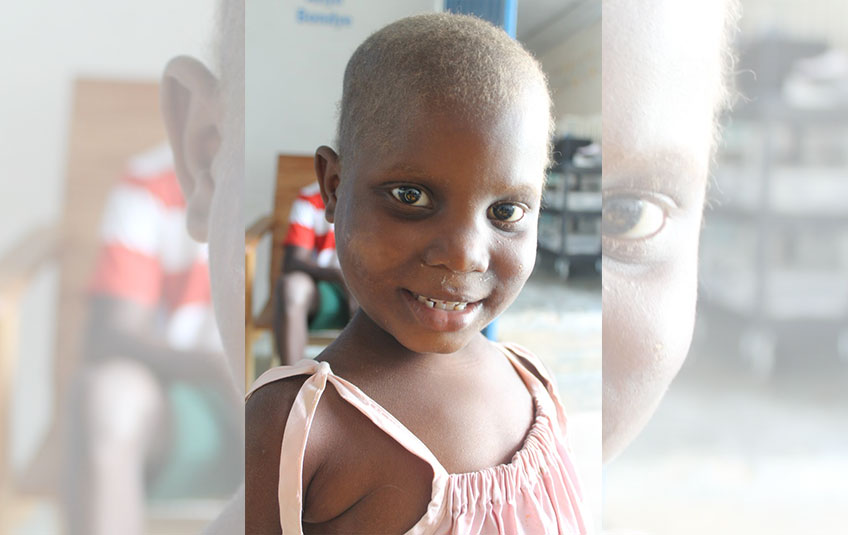 Hope in Haiti: Geralma's Story
"Then the righteous will answer him, saying, 'Lord, when did we see you hungry and feed you, or thirsty and give you drink?' … And the King will answer them, 'Truly, I say to you, as you did it to one of the least of these, my brothers, you did it to me." — Matthew 25:37–40
When eight-year-old Geralma was brought to the clinic, she could no longer walk. She'd been sick for six months. Her swollen belly ached. Her body shook with cold, despite the Haitian heat. Geralma's parents, Andrea-Rose and Gerald, were worried. They'd already lost two daughters.
Her parents made the grueling trek from their small village to bring Geralma to a clinic run by Love a Child, an FMSC partner in Haiti. There, she was diagnosed with tuberculosis.

Haiti has the highest rate of tuberculosis in the Western Hemisphere. The disease attacks the body and destroys the appetite. Now, in addition to tuberculosis, the little girl was acutely malnourished.
Geralma spent five months at the clinic. LAC staff fed her MannaPack® Rice and, slowly but surely, Geralma began to gain weight. Her eyes cleared and her skin brightened. She grew stronger. For the first time in months, Geralma could stand and walk. But more importantly, she was smiling. She was playing. She was being a kid.
Andrea-Rose and Gerald felt their hearts soar when they saw Geralma break into a run to join her friends.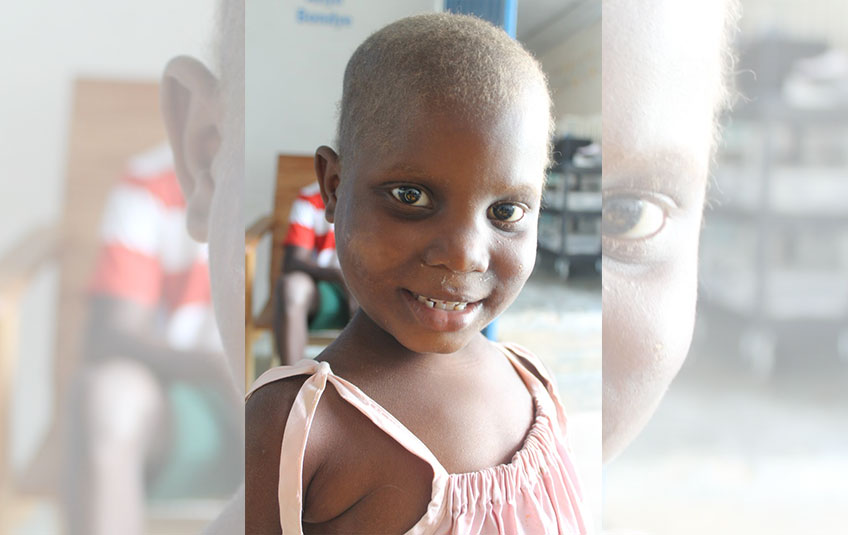 Geralma grew well enough to leave the clinic and return home, where she now eats MannaPack® Rice with her family. Gerald is a farmer, and the family had survived only on what he could grow. It was rarely enough. LAC told us, "When these parents receive a box of FMSC food, it is just like gold!"
Across Haiti and around the world, children just like Geralma face crises that grow ever more threatening with hunger. Undernutrition and disease — tuberculosis in particular — disproportionately effect the poorest and most marginalized people groups.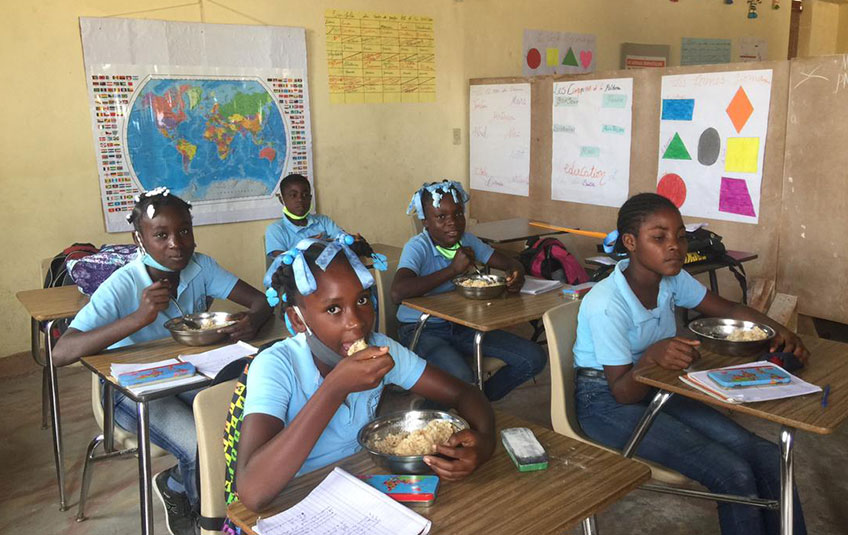 Geralma's story could have ended tragically — but, by the grace of God, her body is growing stronger every day. MannaPack® meals are giving her family a solid foundation for a bright, healthy future. When you fund meals, you eliminate hunger for a child. It's as simple as that.
Donate Now
Donate by credit card, bank account or digital wallet.
Subscribe to The Feed
We'll periodically send stories of hope to your inbox.