The Feed
Stories of Feeding God's Children Hungry in Body & Spirit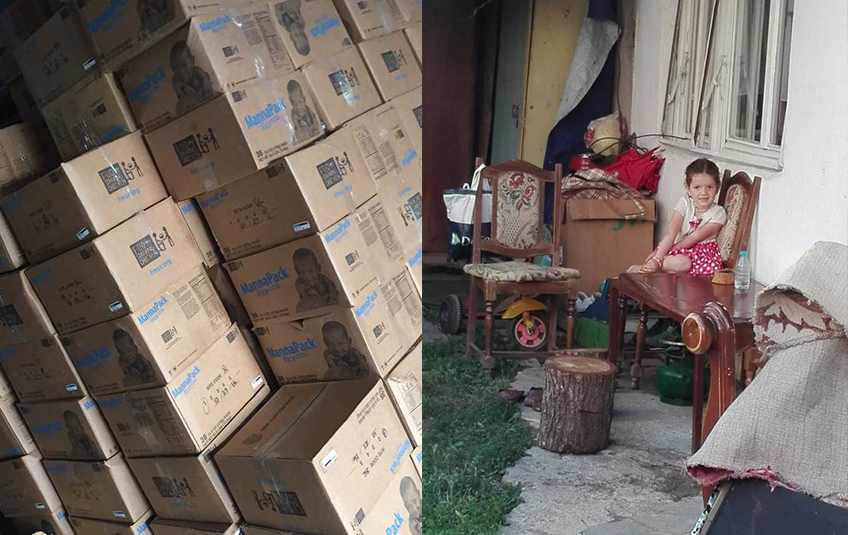 No Borders: FMSC Meals Reach Kosovo
"Ah, Sovereign Lord, you have made the heavens and the earth by your great power and outstretched arm. Nothing is too hard for you." -- Jeremiah 32:17
This post is part of a series about Feed My Starving Children meals reaching hard to reach places. See the first installment HERE. You can read the rest of the series by searching "no borders" on our website.

The Ari family lost several family members in Kosovo's struggle for independence. The family of 7 lives in Kosovo's capital, Pristina. 

In 1998, Yugoslavia and Serbia engaged in a program of ethnic cleansing that caused hundreds of thousands to flee into nearby Albania. Ten years later, Kosovo declared independence from Serbia. The United States and major European Union countries recognize Kosovo as an independent state, but Serbia does not.

There are about 17,000 internally displaced persons in Kosovo – many of whom recently received FMSC meals for the first time.

The meals were distributed through a center for women and children. Several of these families struggle with health issues and survive on the U.S. equivalent of $88 a month for an entire family.

Just like the Ari family, most of these families are ethnic minorities and some have lost family members in violent conflict.

"In general, all of the people assisted by the center are or have been victimized many fold during the Kosovo war for independence," our partner, Love in Action International, said.

We praise God that a shipment of meals was able to reach the people of Kosovo and we pray that these meals will provide nourishment and hope.

Please pray with us that the power of food will continue to reach the tough places, where children deserve to not only survive, but to dream for a future. As you read this, there are regions that FMSC is currently unable to reach. Please pray for open doors and partnerships in those regions.
Editor's note: Some names have been changed. Sources: BBC Country Profiles, CIA World Factbook, Encyclopedia Britannica 


Subscribe to The Feed
We'll periodically send stories of hope to your inbox.
Related Items