The Feed
Stories of Feeding God's Children Hungry in Body & Spirit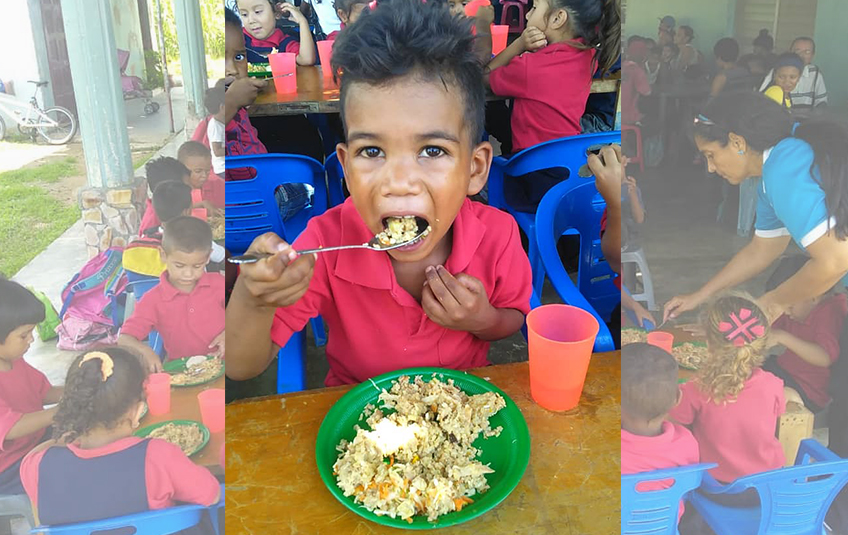 No Borders: Hearts of Hope in Venezuela
"If you pour yourself out for the hungry and satisfy the desire of the afflicted, then shall your light rise in the darkness and your gloom be as the noonday." –Isaiah 58:10
This post is part of a series about Feed My Starving Children meals reaching hard to reach places. See the first installment HERE.

Feed My Starving Children has sent food to more than 70 countries around the world through existing partnerships, and it is through these amazing partners that our food gets distributed to those in need.

But shipping and distributing meals can be more difficult in some regions because of volatility and conflict, which has been the case in Venezuela. Feed My Starving Children recently got more than 270,000 lifesaving meals into Venezuela through a combination of local partnerships and one miscellaneous donation.
Hyperinflation and Malnutrition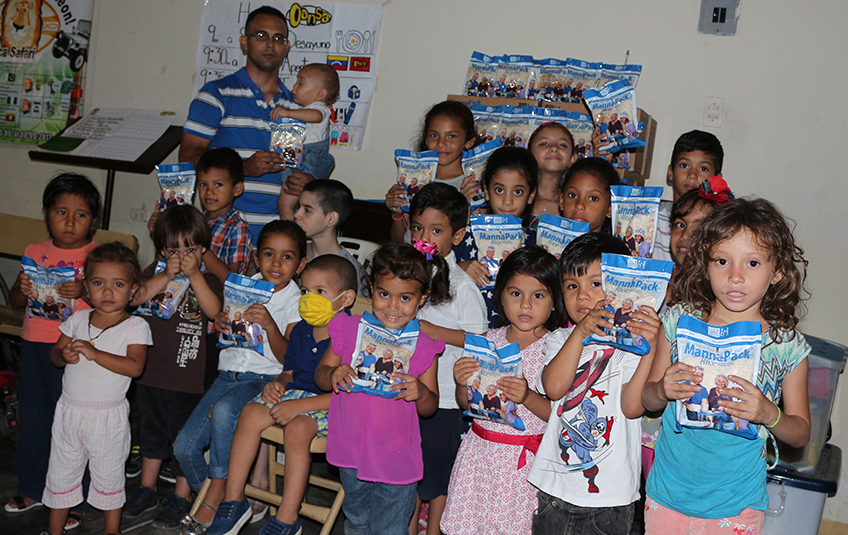 The hunger crisis in Venezuela is man made. Extreme malnutrition is often the result of war, drought or natural disasters. But in Venezuela, malnutrition is directly related to hyperinflation.
The BBC reports that the annual inflation rate reached 83,000% in July, according to a recent study by the opposition-controlled National Assembly. Since then, prices have been doubling every 26 days on average, resulting in many Venezuelans struggling to afford basic items such as food.
Supermarket shelves are empty and some cities have faced water shortages and power cuts.

The Venezuelan government has not published nationwide nutrition data since 2007, but available evidence suggests malnutrition is increasing, according to international advocacy organization Human Rights Watch.
"Children arrive with the same weight and height of a newborn," one doctor in Venezuela told the New York Times.

It is estimated that up to 80 percent of households in Venezuela are food insecure.
Hearts of Hope Ministries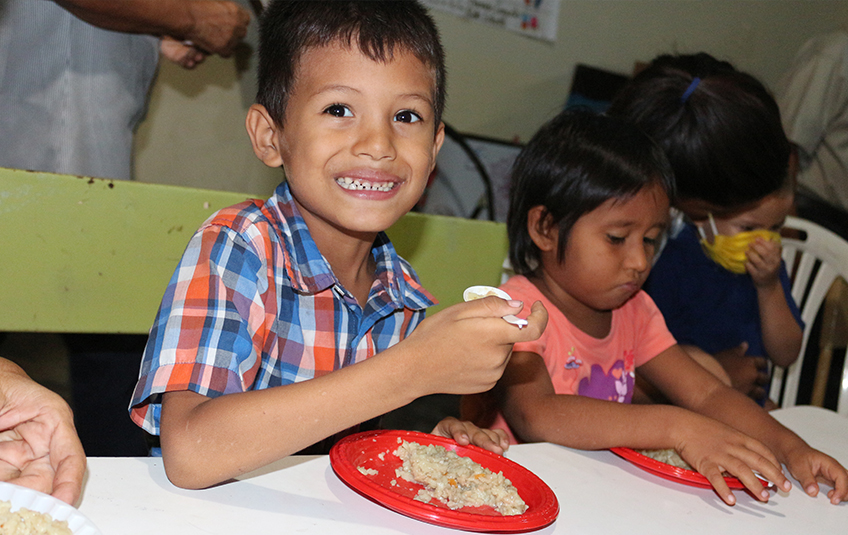 Hearts of Hope Ministries works with local leaders in communities with devastating social challenges and child malnutrition in Venezuela. With the help of local leaders and volunteers, Hearts of Hope provides life changing resources such as food and Christian educational opportunities to children.

We are praising God with Hearts of Hope and praying for the meals to safely arrive in the hands of people in Venezuela. Please pray that the power of food will continue to reach the tough places, where children deserve to not only survive, but to dream for a future.

As you read this, there are regions that FMSC is currently unable to reach. Please join us in praying for open doors and partnerships in those regions.
Subscribe to The Feed
A couple times a month, we'll send stories of hope to your inbox.
Related Items