The Feed
Stories of Feeding God's Children Hungry in Body & Spirit
FMSC Hunger Bulletin | March 2023
Each meal you pack, fund and pray over equips FMSC partners to do transformative work around the world. Hunger relief is usually just part of what our partners do — but food is the foundation for so much more.
---
Contributing factors to hunger: Tropical cyclone season
In the southern hemisphere, tropical cyclone season is November–April. This overlaps with the region's "lean season," during which communities rely heavily on stockpiled food to carry them through the rains.
Like many extreme weather events, cyclones can cause catastrophic damage to critical infrastructure. Flooded roads leave communities cut off from food supplies and can wash away fisheries and farmland. Families are without food in the short-term and have lost essential food sources they were counting on in the following season.
FMSC partners continue to respond to two recent massive cyclones:
---
Cyclone Freddy | Africa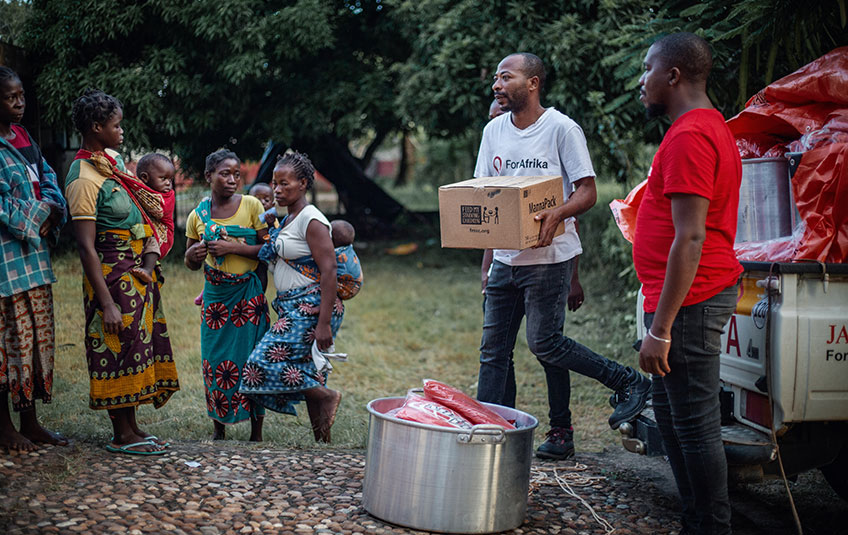 Image courtesy of ForAfrika.
Countries hit: Madagascar, Mozambique, Malawi
Storm duration: February 4–March 14, 2023
Cyclone Freddy is the longest-lasting cyclone ever recorded. Freddy rapidly intensified March 1–14, causing severe damage in Madagascar, Mozambique and Malawi. More than 600 people are dead. Hundreds of thousands are displaced.
Communities that were already facing high levels of food insecurity are now experiencing widespread crop failure. Flooding and damage to critical infrastructure including water, hygiene, health and sanitation systems, threatens to exacerbate the region's ongoing cholera outbreak.
A representative from the World Health Organization has said, "The cyclone has left an appalling humanitarian situation in its wake … increased and concerted humanitarian assistance is needed."
Local food prices are soaring, particularly in Malawi, as hunger worsens. FMSC partners are responding on the ground, bringing relief and distributing MannaPack® meals where they're needed most.
Featured partners:
ForAfrika, Reach Now International, Feed the Hungry
---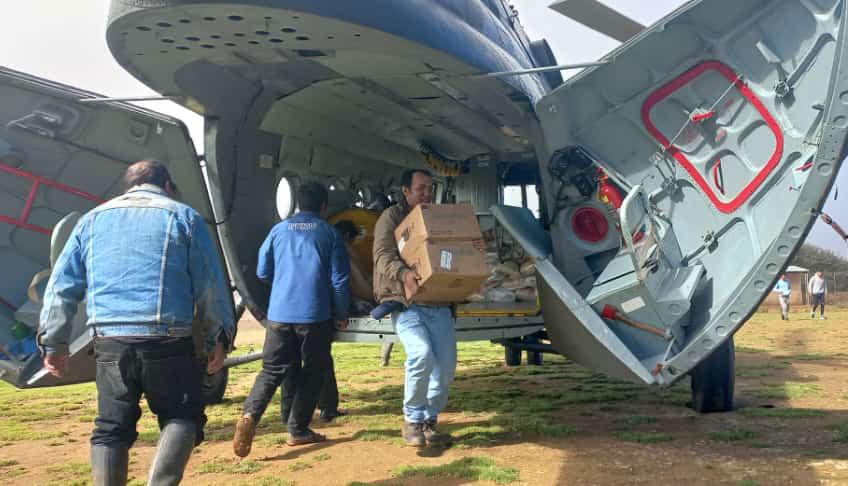 Image courtesy of Buckner International.
Countries hit: Ecuador, Peru
Storm duration: March 7–20, 2023
Cyclone Yaku struck South America in mid-March, bringing deluges for nearly a week straight. Even small amounts of precipitation can cause problems on Peru's arid coast, where drainage systems are essentially nonexistent.
Thousands of homes have been damaged, as well as schools, medical facilities and miles of road. Flash flooding and overflowing rivers caused mudslides that buried cars and homes. In the ongoing rainy season, nearly 60 people have died.
FMSC partner Buckner International said, "We were blessed to have food on hand, thanks to FMSC, and were able to work immediately with authorities to get it to affected areas."
Featured partner:
---
FMSC MEAL SHIPMENT TRACKER
28.2 million meals shipped in February 2023.
That's enough to feed 77,325 kids a daily meal for a full year!
Donate Now
Donate by credit card, bank account or digital wallet.
Subscribe to The Feed
We'll periodically send stories of hope to your inbox.