The Feed
Stories of Feeding God's Children Hungry in Body & Spirit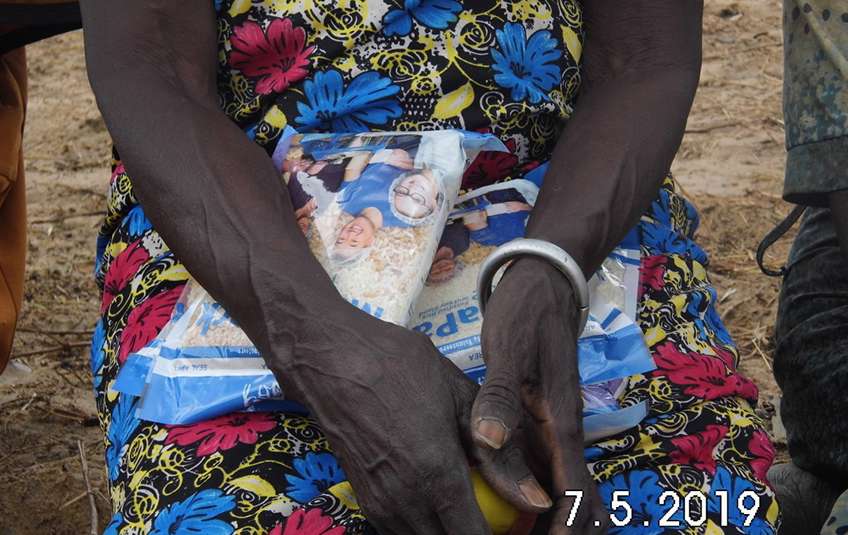 No Borders: FMSC Meals Reach South Sudan
"Ah, Sovereign Lord, you have made the heavens and the earth by your great power and outstretched arm. Nothing is too hard for you." – Jeremiah 32:17
This post is part of a series about Feed My Starving Children meals reaching hard to reach places. See the first installment HERE. You can read the rest of the series by searching "no borders" on our website.

In 2017, we introduced you to Chalou, a 14-year-old who had fled South Sudan on foot. 

"A lot of people were being killed," Chalou said. "The more we passed the bush, the more we heard gun shots. So we must run back and hide."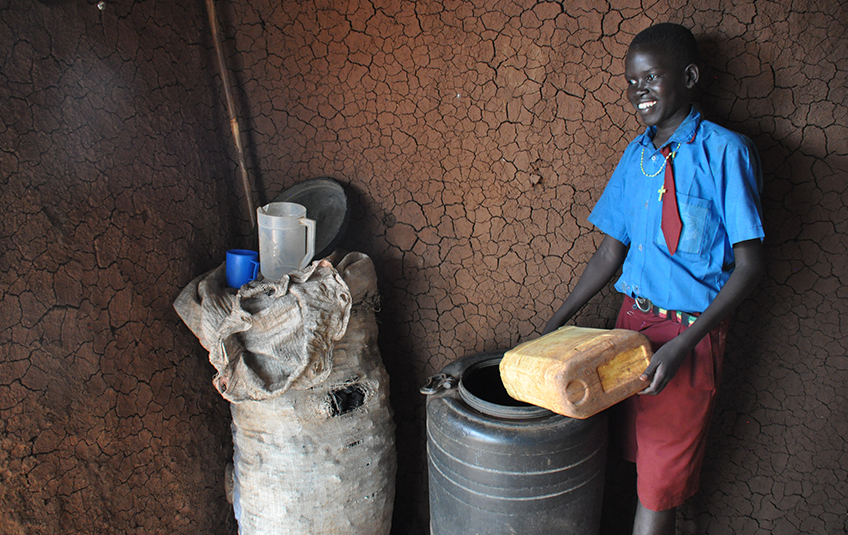 Chalou found safety at a refugee camp in Uganda, where he began eating lifesaving MannaPack™ meals, but for so many, the situation has only gotten worse.

In fact, around 7 million people in South Sudan are facing acute food shortages, and more than 20,000 are close to famine, according to a recent report by the World Food Programme (WFP).
A Humanitarian Crisis
South Sudan is the world's newest country, separating from Sudan in 2011 after decades of brutal civil war. Since then, the people of South Sudan have suffered from conflicts escalating into a humanitarian crisis.

This crisis has led to millions of South Sudanese – like Chalou – seeking refuge in neighboring countries.

Since 2015, Feed My Starving Children has shipped close to 5 million MannaPack™ meals to six partner organizations working in South Sudan and millions more to Sudanese refugees in neighboring Uganda.

Recently, many families suffering from war, crises and famine in South Sudan received FMSC meals as a part of one of our food partner's Food and Agriculture Programs.

"Thank you for your gift of FMSC meals and your partnership that helps express the kindness of Jesus by relieving suffering, restoring dignity and revealing hope to people living in the toughest places on earth," our partner said. 
A Growing Need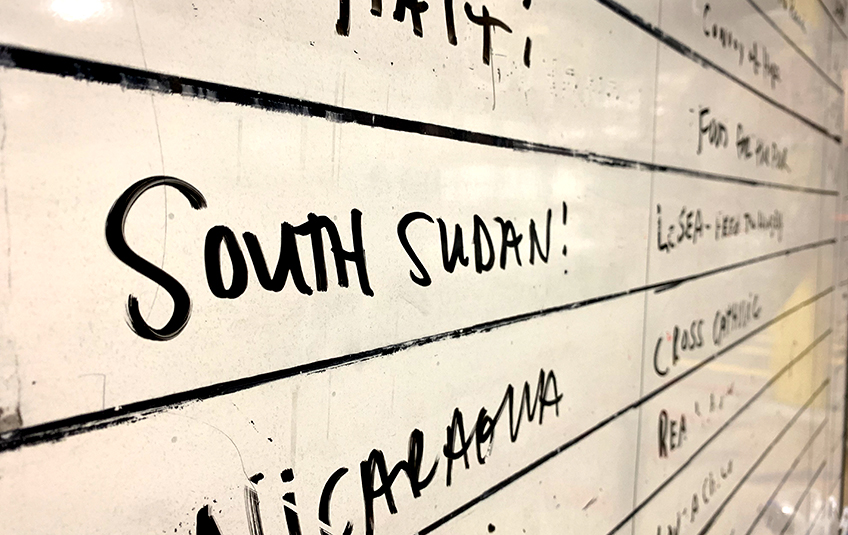 The shipment calendar at FMSC's Coon Rapids location reflected meals being shipped to South Sudan July 29, 2019
The Food and Agriculture Organization of the United Nations' latest report on world hunger, The State of Food Security and Nutrition in the World tells us that hunger is still on the rise.

This report makes it so clear that we need to keep working together to end hunger. The fight against hunger can seem overwhelming, but at FMSC, we know that hope is greater.

It's greater than conflict. It's greater than drought and famine and disease. It's greater than earthquakes and hurricanes. It's greater than poverty. And it's greater than hunger.
Sign up to pack meals TODAY.
Fund lifesaving meals TODAY.
Editor's note: In order to maintain anonymity for safety, FMSC's partner organizations were not named in this article.


Subscribe to The Feed
A couple times a month, we'll send stories of hope to your inbox.