The Feed
Stories of Feeding God's Children Hungry in Body & Spirit
No Borders: FMSC Partners Provide Hope in Afghanistan
This post is part of a series about Feed My Starving Children meals reaching hard to reach places. See the first installment HERE.
Feed My Starving Children partner, Reach Now International, recently worked with The Bayat Foundation to distribute seven containers of lifesaving FMSC meals to families and children in Afghanistan.
The Bayat Foundation's Food and Nutritional Assistance Program provides hundreds of thousands of meals to Afghans every year. In addition to providing children and their families nutritious meals, they provided each school and its students with athletic equipment, shoes and other essential items. 
The team trained the students how to cook the food and explained the health benefits and contents of MannaPack™ Rice.
"We want every child—and every family—to have nutritious food to eat, so that all of our people can be healthy, hopeful and strong," said Dr. Ehsanollah Bayat, Co-Founder of The Bayat Foundation. "Nourishing Afghans with Food, Education and Healthcare are three of the most important ways that The Bayat Foundation can help our children—and all Afghans—flourish."
The Situation 
Afghanistan has a long history of instability and conflict, but since 2010, the country has seen improvements in life expectancy, infant mortality and school enrollment rates. Still, poverty and unemployment have increased and civilian causalities are at their highest levels since 2002, according to a recent report by Oxfam and the Swedish Committee for Afghanistan.
The country has also seen unprecedented levels of displacement due to conflict and natural disasters. The country is home to close to 3 million internally displaced persons (IDPs) and 75,000 refugees.
Because of all this, the report concludes that it is very difficult to deliver aid to Afghanistan.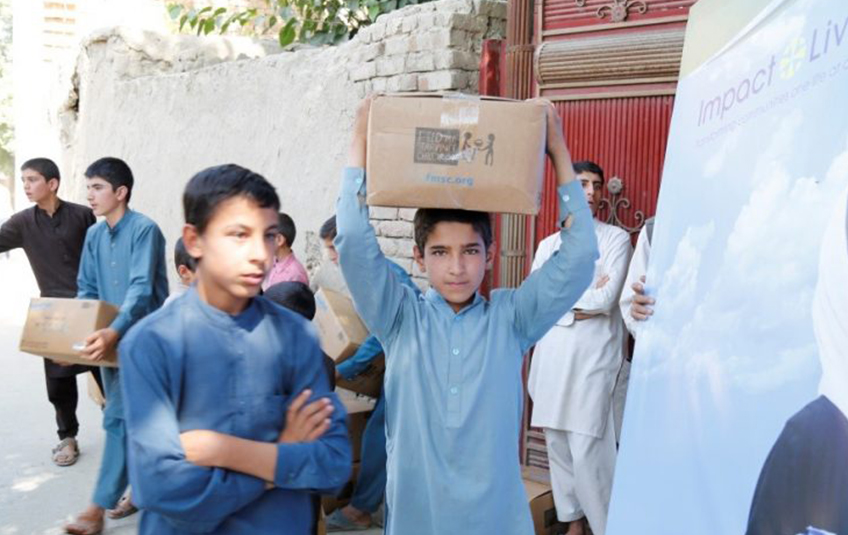 But this hasn't stopped FMSC's partners on the ground in Afghanistan.
Over the past 10 years, our partners have distributed more than 6 million lifesaving meals to Afghan children and families.
Reach Now International 
Reach Now International's mission is "to reach the devastated and desperate with the gospel and practical help." 
This ministry works with orphans, refugees, internally displaced people, those affected by war, governmental situations, poverty, persecution and other natural conditions and calamities.
We are praising God with Reach Now International and praying for the meals to continue to provide hope to Afghan families. Please pray that the power of food will continue to reach the tough places, where children deserve to not only survive, but to dream for a future.

As you read this, there are regions that FMSC is currently unable to reach. Please join us in praying for open doors and partnerships in those regions. We can't reach farther without you. 
Subscribe to The Feed
A couple times a month, we'll send stories of hope to your inbox.