The Feed
Stories of Feeding God's Children Hungry in Body & Spirit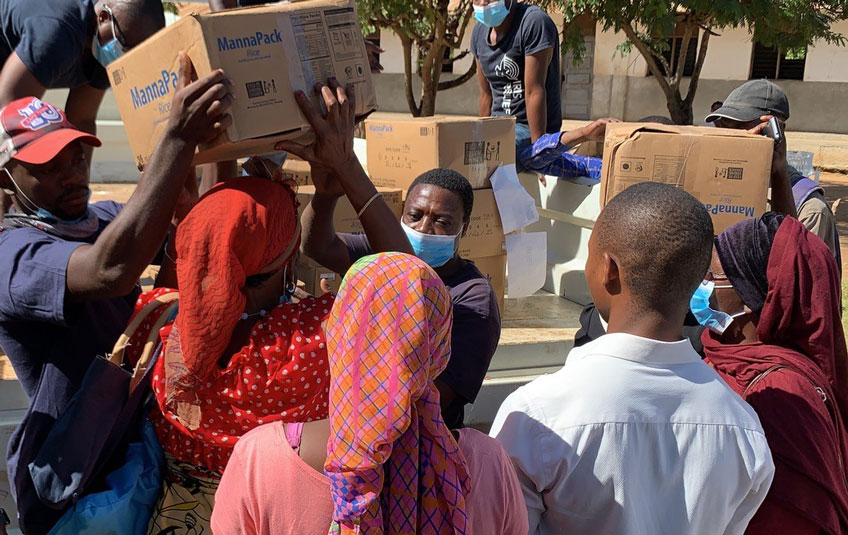 Feeding Refugees in Mozambique – and Around the World
June 20 is World Refugee Day, a day for the world to commemorate the strength, courage and resilience of millions of refugees.
Thousands of people in Mozambique forced to flee their homes due to extremist violence have found themselves in the care of IRIS Global, an organization that works with Feed My Starving Children partner, Matter.
IRIS Global is feeding approximately 10,000 internally displaced people per week.
"This is such a massive miracle for so many," IRIS Global said.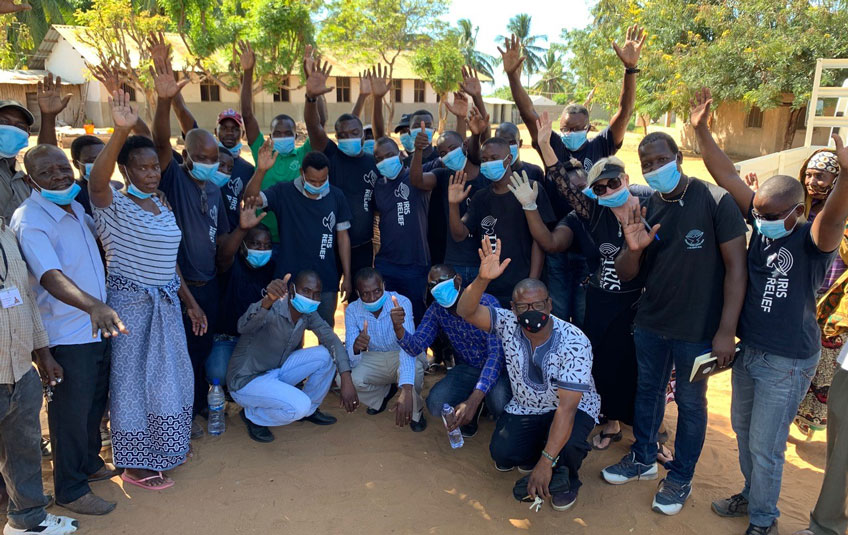 Crisis on top of Crisis
Last March, Mozambique also suffered through Cyclone Idai, which killed thousands and left thousands more vulnerable to cholera and malaria.
The cyclone left more than 1.1 million children in need.
Many families lost everything. Infrastructure is still being rebuilt. The storm battered the region for weeks, destroying more than a million acres of crops just as farmers were about to bring in their harvests.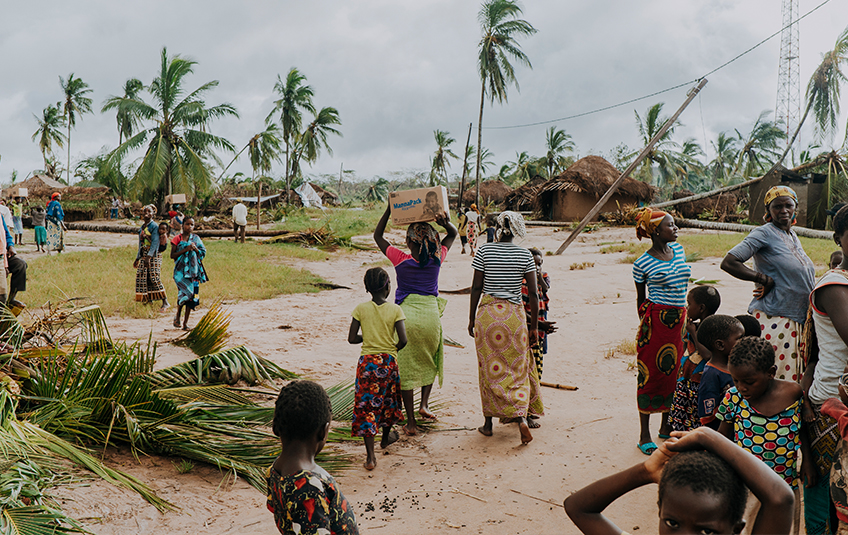 And Mozambique offers a small look at a much larger global crisis.
A Problem on the Rise
At the end of 2019, there were 79.5 million people around the world who had been forcibly displaced due to war, conflict and persecution, according to the UNHCR's annual Global Trends Report.
That's up from 70.8 million the year before.
This increase is a result of persecution, conflict or generalized violence – the same issues that have led to an increase in hunger. And these issues continue to get worse.
Now, these same communities are facing another threat – COVID-19.
Refugees are particularly at risk from this devastating virus. That's because communities like camps and settlements are often more vulnerable to infectious diseases due to close quarters, lack of clean water and virtually nonexistent healthcare systems.
Hope in the Midst of Suffering
Because of your faithfulness, Feed My Starving Children meals reach many forcibly displaced people worldwide. And our overseas food partners work tirelessly to bring nutritious meals to families and children in need.
More than half of refugees around the world are children, including many who are unaccompanied or separated from their families.
This need cuts right to the heart of FMSC's mission – feeding kids.
We are honored to work side by side with people like you who share our mission of feeding kids, feeding spirits and empowering communities.
Donate Now
Donate by credit card, bank account or digital wallet.
Subscribe to The Feed
A couple times a month, we'll send stories of hope to your inbox.