The Feed
Stories of Feeding God's Children Hungry in Body & Spirit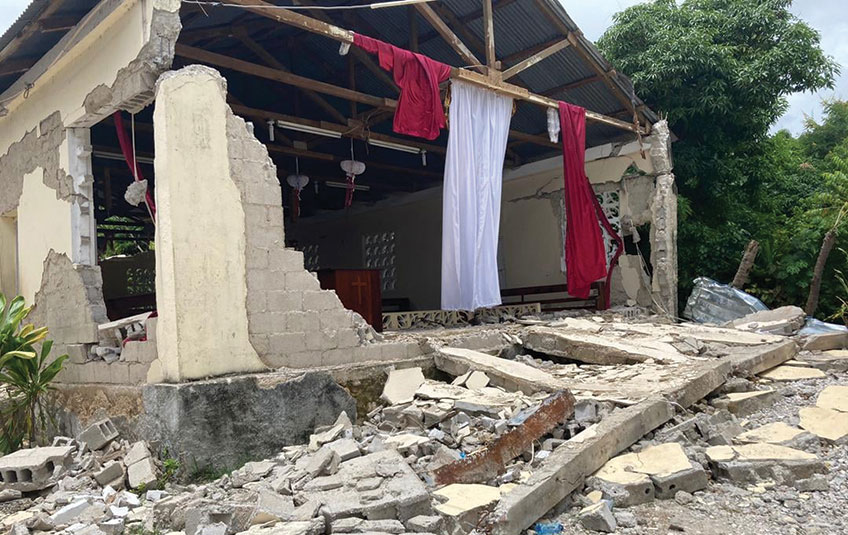 Update from Haiti: "The destruction is more than words can describe"
"So do not fear, for I am with you; do not be dismayed, for I am your God. I will strengthen and help you; I will uphold you with my righteous right hand." — Isaiah 41:10
Haiti was already hurting.
When the 7.2 magnitude earthquake struck on August 14, Haiti was straining under the weight of overwhelming poverty and hunger, an ongoing pandemic, and political and social unrest that recently played out on the world's stage with the assassination of President Jovenel Moïse.
Thousands of lives were lost in the quake. Mere days later, just as rescue efforts were making headway, Tropical Storm Grace made landfall. Flooding followed, then mudslides.
Seeing the aftermath in person, an FMSC staff member said, "The destruction is more than words can describe."
Bridges are damaged. Roads that were difficult to travel before the earthquake are now impassable, blocked by mud and rubble. U.S. military helicopters airlifted MannaPack® meals to hard-hit remote regions that are otherwise impossible to reach.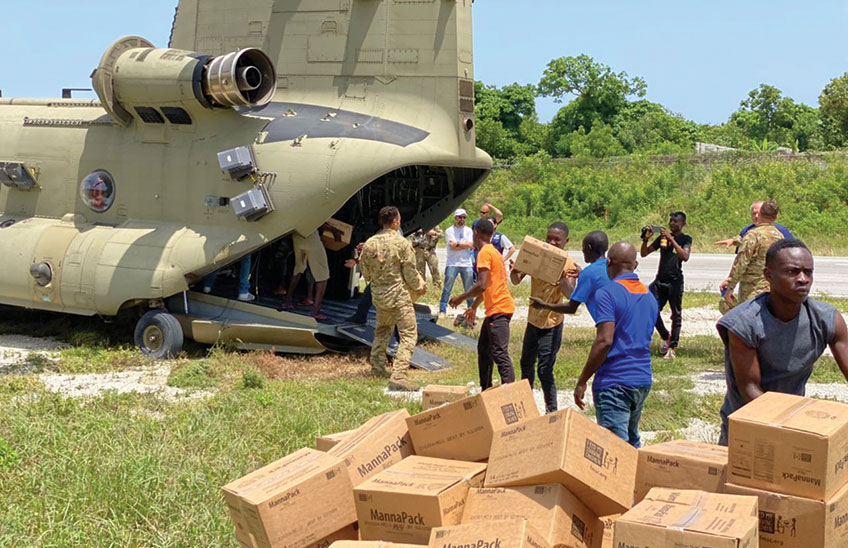 The need is great. God is bigger
In the two months since the earthquake, the situation on the ground has deteriorated further. Crumbling infrastructure. Escalating violence. Increasing hunger.
It's heartbreaking to see a nation hit so hard, so many times.
FMSC has been in Haiti for more than two decades. The road ahead is long, but we're not leaving — and we know you aren't either.
The need is great; God is bigger. He has never let us down.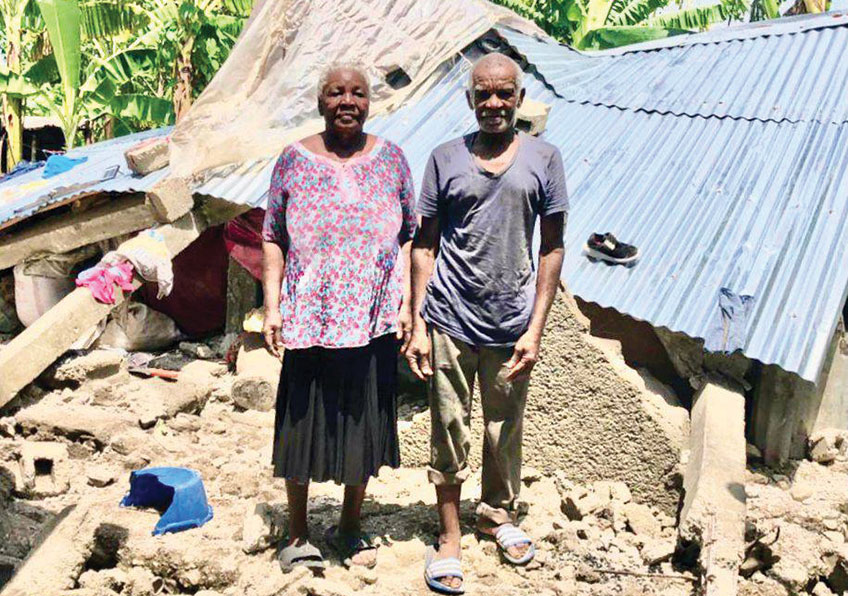 We have been working fast to provide urgently needed food throughout the country. Our partners are coordinating with one another, redistributing millions of meals across regions to meet the growing need. But Haiti is one of the most food-insecure places in the world. Simply put, they don't have meals to spare.
Will you take a step forward in faith and let our brothers and sisters in Haiti know that they're not forgotten?
Donate Now
Donate by credit card, bank account or digital wallet.
Subscribe to The Feed
A couple times a month, we'll send stories of hope to your inbox.