The Feed
Stories of Feeding God's Children Hungry in Body & Spirit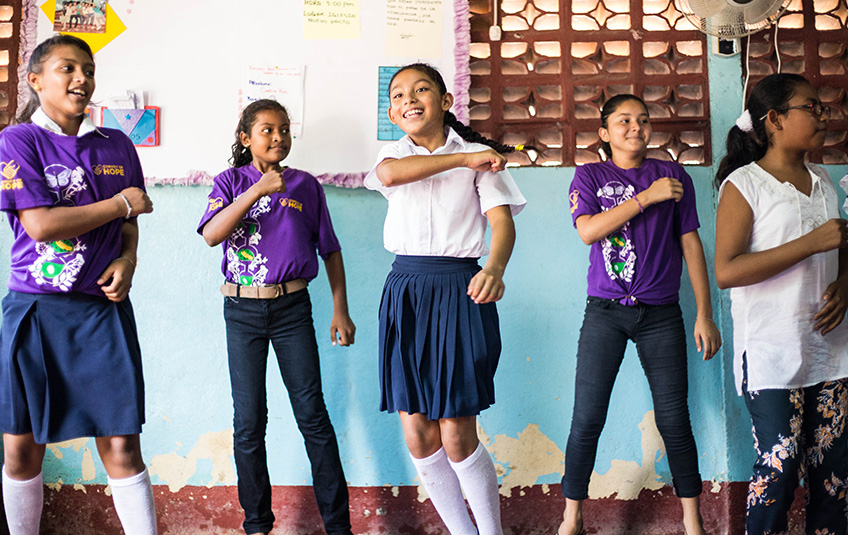 3 Partners that Empower Women and Girls
"Be strong and take heart, all you who hope in the Lord." – Psalm 31:24
International Women's Day is March 8.

In addition to eliminating hunger, one of the United Nations' sustainable development goals (SDGs) is gender equality for all women and girls. According to the SDGs, gender inequality persists worldwide, depriving women and girls of their basic rights and opportunities.
Meet three of our food partners that are making a lasting difference for girls and women around the world.
Equity through Education
FMSC partner ORPHANetwork believes that Nicaraguans must solve the problems of Nicaragua. Because so much of the work they do is through fellow Nicaraguans, the organization understands some of the issues at the core.
One of those issues is machismo, which breeds a culture of gender-based violence, especially in food insecure areas.
ORPHANetwork works with local Emmanuel Church on an after-school program that educates boys and girls about gender equality at an early age. The program also educates parents.

"My work is to help the kids with any doubts they have about school and teach them how to read and to educate our kids in equality of gender," Zeidy, the after-school program facilitator, said. "We developed this program for the parents to help their kids find their identity, so the current generation won't be like the past generation."
Read the full story HERE.
Equity through Empowerment
FMSC partner Convoy of Hope's programs in Nicaragua feed 13,231 children at 38 program centers, but this partner's work extends far beyond providing meals. The Empowered Girls program brings educational programs to schools and communities.
Sessions include topics such as self-esteem, gender-based violence and harmful cultural beliefs and practices. The girls in the club are also supported nutritionally with MannaPack® meals.

Nicaragua, the poorest country in Central America, is plagued by a high birth rate among adolescents, which perpetuates a cycle of poverty and low educational attainment, according to the CIA World Factbook.

One of the girl's mothers, describing herself only as "Little Vanessa's mother," said she was grateful for the program.

"I've seen big progress in my daughter. She has been very much helped by the training she has received," she said.

Read the full story HERE.
Equity and Economics
In Cambodia, school enrollment for girls decreases in higher grade levels. Gender equity education at FMSC partner Caring for Cambodia (CFC) is keeping more girls in school — and changing lives.

From CFC:
Social attitudes toward gender are a substantial factor in inequity, as is economics. Staying home to accomplish chores and caring for younger siblings contributes to the home, whereas a girl in school costs the family money for transportation, books, supplies and uniforms. A significant dropout trend begins around sixth grade. Girls' lack of education correlates with ongoing poverty, lack of self-determination and vulnerability to abuse and exploitation. CFC's Gender Equity Program is breaking this cycle.
Read more about Caring for Cambodia HERE.
We are so grateful for our partnerships like ORPHANetwork, Convoy of Hope and Caring for Cambodia that have specific programs in place to address gender equity. And because of your support, these partners can focus on educational programs that help break the cycle of poverty for girls around the world.
Donate Now
Donate by credit card, bank account or digital wallet.
Subscribe to The Feed
A couple times a month, we'll send stories of hope to your inbox.