The Feed
Stories of Feeding God's Children Hungry in Body & Spirit
Hope for the long haul: Jocel's story
"Be strong and take heart, all you who hope in the LORD." — Psalm 31:24
Four days after Jocel's husband died, Super Typhoon Rai made landfall. She was raising five small kids, suddenly alone. And when the typhoon struck, Jocel didn't just feel like the world was crashing down around her — it actually was.
Super Typhoon Rai (known locally as Odette) devastated the Philippines in December 2021. Violent winds and torrential rains tore through the week before Christmas, triggering landslides that crushed homes.
Jocel hadn't even buried her husband yet. As their village flooded, she covered his coffin with a plastic sheet and carried it to higher ground.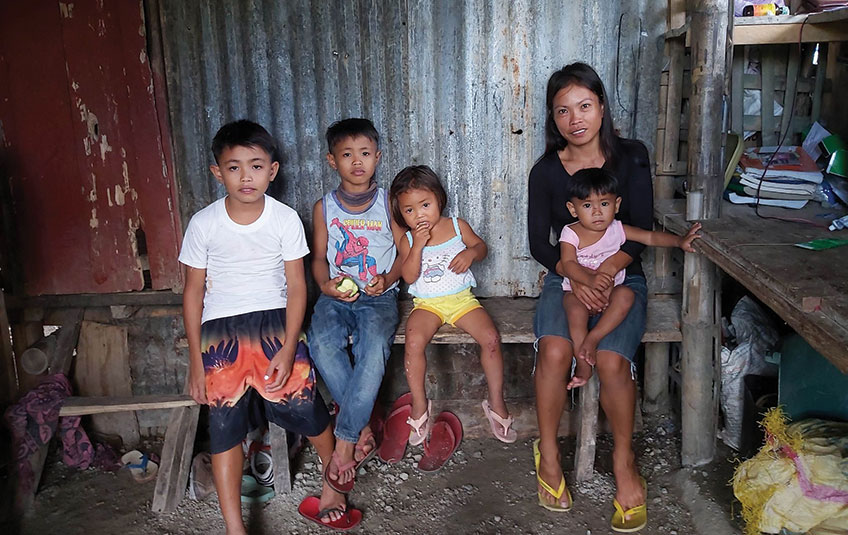 Media coverage of the typhoon was dramatic, but the destruction was even more devastating than headlines conveyed. The U.N. has since calculated that 10 million individuals were seriously affected. More than 400 people died, and 2 million homes were damaged or destroyed.
Jocel's story is heartbreaking — but that isn't where her story ends.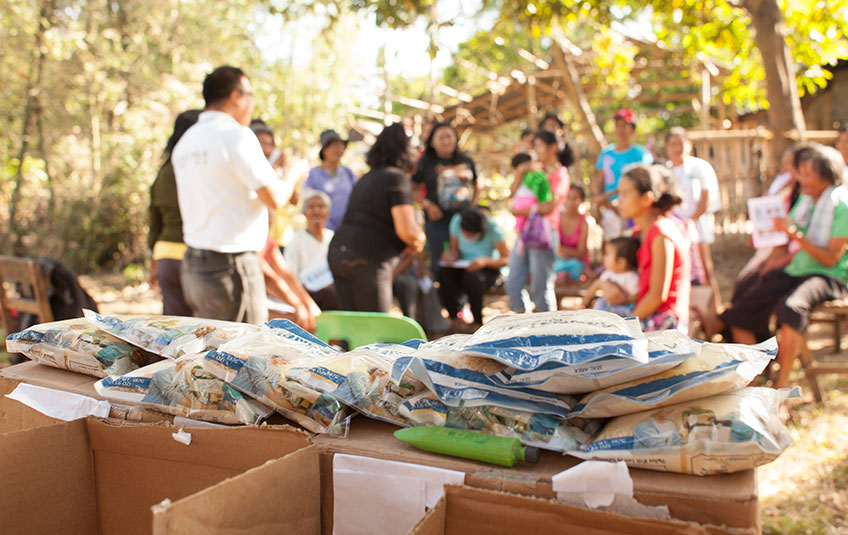 Long after the headlines stop, FMSC partners keep going
With your generosity, FMSC has sent more than 23 million meals to the Philippines in the aftermath of Rai. And we know food is the foundation for so much more.
Our partners use FMSC food to support many emergency response programs in the wake of disaster. Housing, medical care, post-trauma counseling — the list goes on. And while some of the programs may be short-term by nature, they are never shortsighted.
FMSC partner International Care Ministries (ICM) uses MannaPack® meals as part of the holistic care in their trauma healing program. They provide basic necessities and guide typhoon survivors through an expert-designed course to process traumatic experiences. They invest in individuals' mental, physical and spiritual wellbeing to help communities heal and move forward in hope.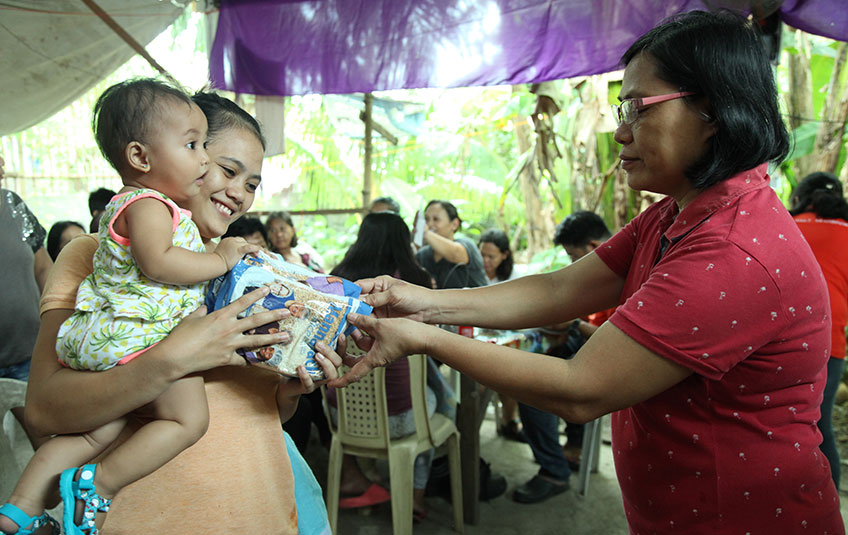 ICM provided Jocel with MannaPack meals and cash grants to care for her family's essential needs. As a part of the trauma healing program, she's doing the difficult emotional work, day by day, to heal.
"I know in my heart that this program is the Lord's answer to my prayer," she said.
This is the transformative work you support when you fund meals.
The world is in crisis. But we are responding, stepping forward in faith — resilient, resolved and undaunted. Your generosity equips our partners to do lifechanging work every single day. And because each meal costs less than a quarter, every dollar counts.
Will you give today?
Donate Now
Donate by credit card, bank account or digital wallet.
Subscribe to The Feed
We'll periodically send stories of hope to your inbox.