The Feed
Stories of Feeding God's Children Hungry in Body & Spirit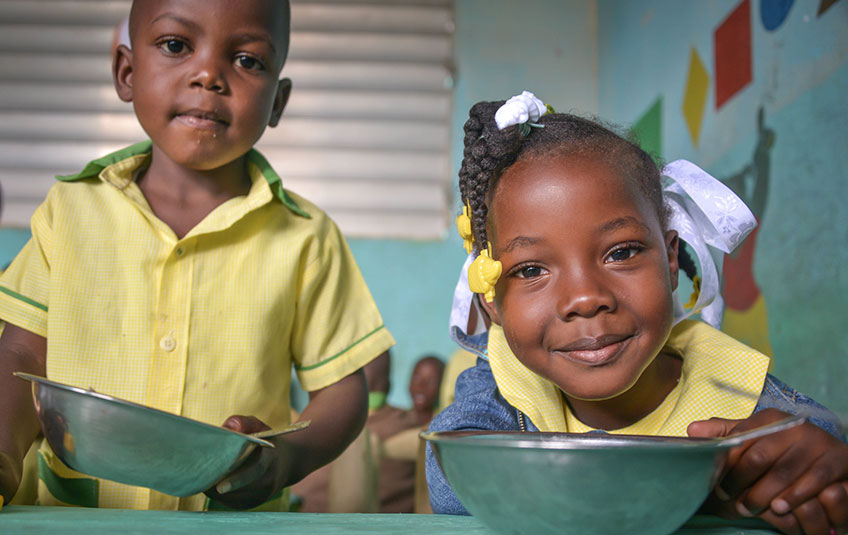 This is FMSC: Feeding kids
Feeding kids. Feeding spirits. Empowering communities. These three pillars are at the heart of the FMSC mission. In a new three-part blog series, we will introduce you to each of these pillars — and the profound hope that begins with food.
FMSC Pillar One: Feeding Kids
A partner recently told us,
"Because you do what you do, we can do what we do."
That's what our model comes down to, really. When donors like you fund meals, FMSC donates those meals to mission and humanitarian organizations around the world. These partners are deeply rooted where they work — part of the fabric of local community. And they do some incredible work.
Hunger relief is usually just part of what our partners do — but food is the foundation for so much more.
We feed kids … to keep classrooms full and thriving
School meals matter — we know this. Meal programs improve grades, attendance and community outcomes. And at St. Vincent's Center for Children with Disabilities, in Port-au-Prince, Haiti, MannaPack® meals create room to thrive.
St. Vincent's provides special education and life skills training to children who are deaf, blind or physically impaired. Classes are taught in Braille, sign language, Creole and French. Teachers are passionate and dedicated, but class needs are high and budgets are tight.
FMSC partner Food for the Poor tells us that because donors like you cover the cost of MannaPack® meals, the school has more resources to spend on needs like medical and dental care, physical therapy and vocational training for their students. They have more money to create opportunities to set their students up for long-term success.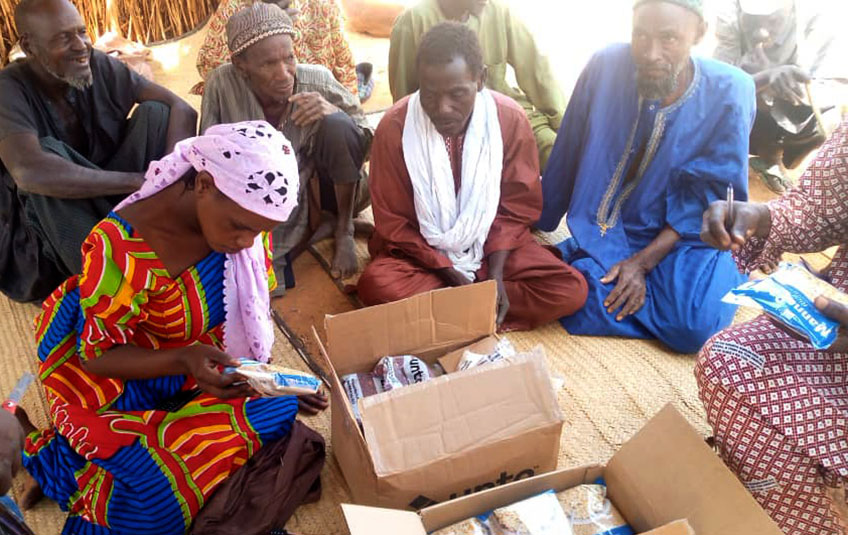 We feed kids …
to build relationships
A war in the northern part of one Central African country has left over 300,000 people internally displaced. The civilian attacks and widespread violence have forced people to seek refuge in the southern region of the country.
FMSC partner Unto coordinated with local church planters to distribute clothing, shoes, tarps and MannaPack® meals to over 3,000 people living in internally displaced people (IDP) camps.
Unto recently shared:
Your gift brought hope to many children who have lost their parents. The leader of a local orphanage told our team, "[You] are envoys of God . . . I was concerned about the needs of our people, and God sent us food, sandals, and clothes for our orphans. See how happy they are. The children themselves have sung blessings for [those who donated]. I am deeply grateful. Thank you for the love you show towards us. We will remain open to hearing about your faith."
The meals you supplied met immediate physical needs and also allowed our staff teams to build relationships and share about the eternal hope of Jesus at the right time. In places like this one, humanitarian assistance is the main reason government authorities allow ministry to continue.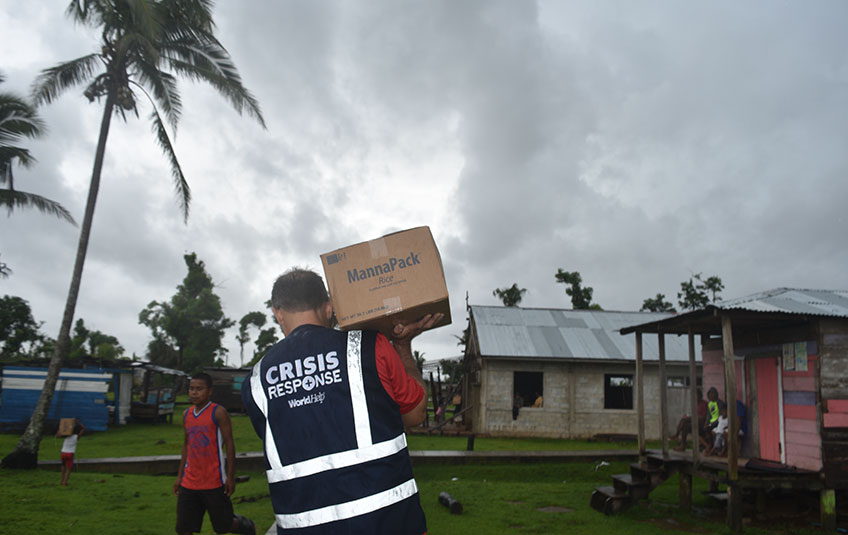 We feed kids …
so families can rebuild when they've lost everything
In the months following major disaster, headlines slow down and the world moves on. But we work with partners who are in it for the long haul.
So when Nicaragua was left reeling from back-to-back hurricanes in November 2021, FMSC partners like World Help were well-positioned to serve long after global attention turned elsewhere.
Homes were destroyed. Crops were washed out, and the land was left unfarmable. More than a year later, hundreds of families in the Layasiksa and Laguna de Kukalaya communities are still without houses.
As communities re-establish economic and job opportunities, MannaPack® meals are providing much-needed hunger relief. FMSC partner World Help has distributed meals to approximately 15,000 people in the nine months following the Hurricane Iota.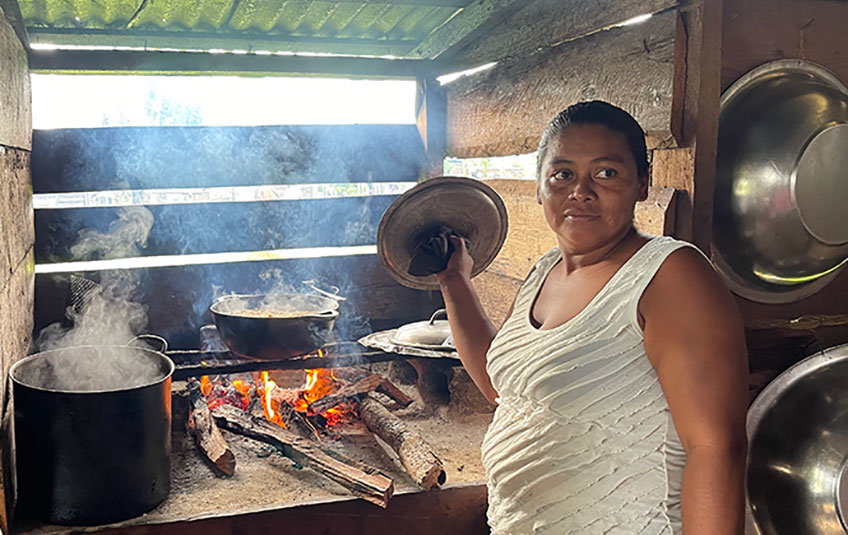 "We have gone many days without food. In fact, this is the first time in a very long time that I have even had to start the fire where I cook because we had no food to eat. At most, people here have been eating maybe one week out of every month. … I want to express my gratitude to World Help and the donors who provided this rice for our village. We are very thankful." — Maria
"My family has been bearing hunger now for many days. It is such a blessing to receive this food and it will definitely impact my family situation and be a will be a huge help to us." — Miguel
"This has been a very hard time for us as far as food is concerned, especially with the extraordinary climatic conditions we have faced. The very little we were able to plant was destroyed by flooding. … It will be a great help to us, but especially for the children." — Aura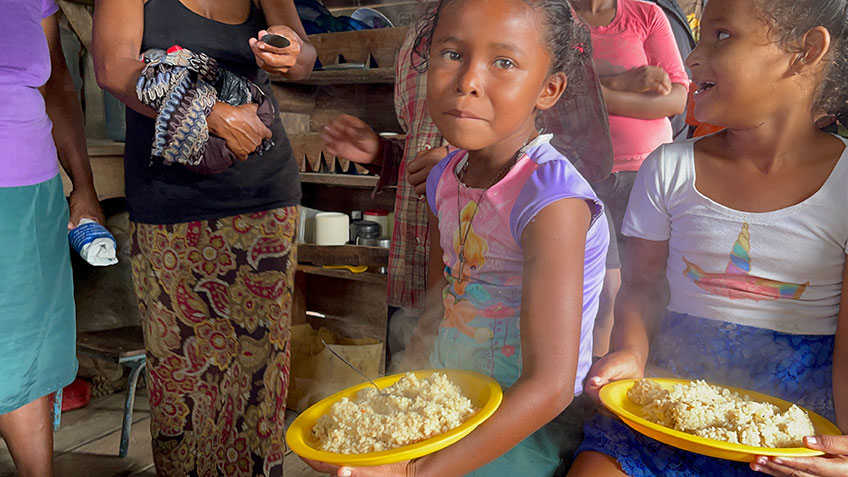 This is your generosity feeding kids
Each meal you pack, fund and pray over — though it may seem small — equips our partners to do transformative work around the world.
Food is the foundation for so much more. Your generosity keeps these meals heading out the door and on their way — feeding kids, feeding spirits and empowering communities.
Donate Now
Donate by credit card, bank account or digital wallet.
Subscribe to The Feed
A couple times a month, we'll send stories of hope to your inbox.