The Feed
Stories of Feeding God's Children Hungry in Body & Spirit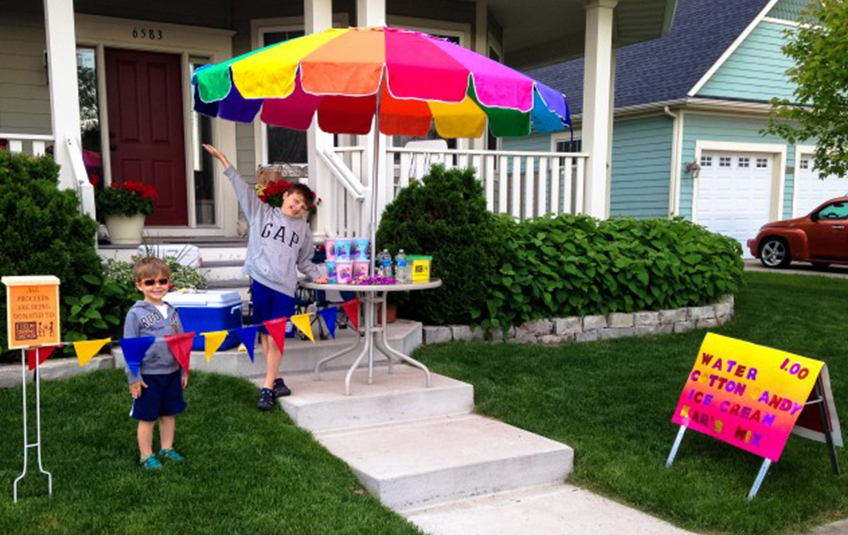 Cotton Candy is a Magnet
June 17, 2014
Guest Author
Drew Gneiser is the former social media specialist for Feed My Starving Children.

Noah wanted to help others. After packing meals at Feed My Starving Children, he decided he could do something. Everyone can do something.

Noah and his little brother Connor began planning their snack stand. They decided to stock their stand with water, cotton candy, popsicles, and other snacks that would attract attention. "We had a business plan."

"The cotton candy was the magnet," almost-5-year-old Connor told us. "And the people were the metal.

The young entrepreneurs even figured out which items had the highest profit margins.
Sarah, the boys' mother, told us, "They did work hard on their business plan and goals. The name of their operation was: Feed the poor and those less fortunate."

This past week, Noah and Connor brought in their earnings of $149 to help FMSC feed more kids.

"We can't do everything on our own," Noah told us. "We just want to help."

The family plans to come back to volunteer at FMSC for Connor's 5th birthday, the first time he'll have the chance to pack meals.


Subscribe to The Feed
A couple times a month, we'll send stories of hope to your inbox.
Related Items