The Feed
Stories of Feeding God's Children Hungry in Body & Spirit
Fashion Blogger Talks Bold Giving
August 18, 2016
Guest Author
Kimberly runs Penny Pincher Fashion. You can read more about her here. She originally posted these reflections on her blog. You can read the original post here.

I made the decision long ago that if I was ever given the chance to create my own clothing or accessory line, I would use that as an opportunity to give back.

So, when I was solidifying the details for my jewelry line, I knew that I wanted to donate some of the proceeds to charity.

As I mentioned in last week's post, 20 percent of the net sales from my upcoming jewelry collection will be donated to Feed My Starving Children.

This particular charity is one that is near to my heart because we spent one afternoon in June working with them…and it forever changed my heart.
Earlier this summer, we had the opportunity to go as a family to one of their MobilePack™ events that was being held in our area.

Whenever possible, we try to include our kids in community service projects and volunteering because it's a wonderful experience for them to see outside of their world and to practice selflessness and compassion.

A Life-Changing Event

After watching the videos and learning more about what FMSC does, we were given instructions on how the packing process works and what stations we would each be in charge of.

We then spent the next four hours in an assembly-line filling up pouches with their special blend of rice, vegetables and protein and packing them into boxes to fill the pallets that would be loaded onto their truck.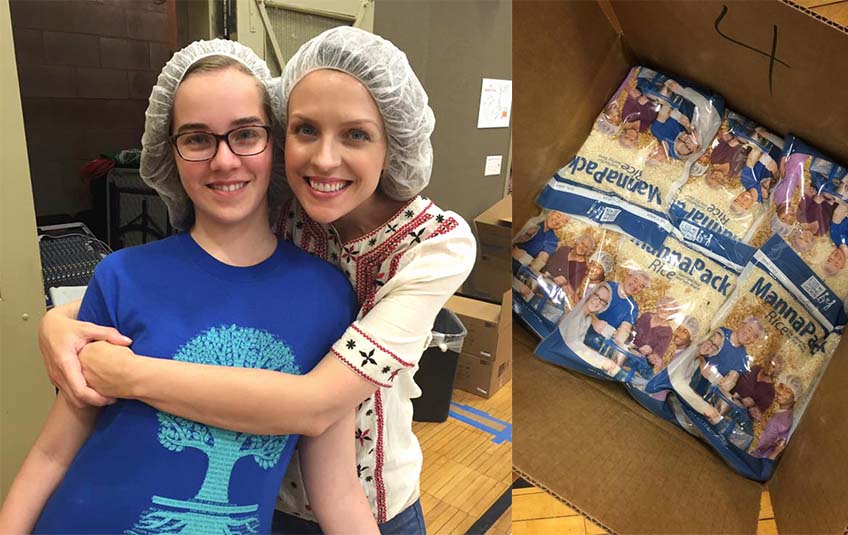 We helped the kids find a task they felt comfortable with and we came up with a special cheer to shout out every time we successfully filled a box with MannaPack Rice™.

My son was in charge of holding the pouch while it was filled and my daughter and I worked as a team to seal the pouch shut and ensure it was closed completely.

Not only was it rewarding to see the hundreds of boxes that we completed that afternoon, but it gave me such joy to do it alongside my husband and kids and to see their eagerness to work hard at the jobs they were given.

At the end of the day, we hadn't quite finished all of the pouches they'd given us at our station and though we'd already been on our feet for hours, I was so proud when my kids asked if we could stay past the cut-off time so we could fill the rest of the empty boxes.

When the FMSC staff asked if anyone wanted to lead the prayer time over the boxes we'd packed, I watched my 8-year-old son's hand quickly shoot up into the air.

He prayed with such conviction and passion that there wasn't a dry eye in the building — myself included! I could tell what an impact that afternoon had made on his heart and how it had grown his faith to serve in such a hands-on way.

More Than Fashion

As a fashion blogger, my job can feel quite frivolous at times…and I'd be lying if I said it didn't bother me.

I want to be remembered for so much more than sharing deals and giving style advice.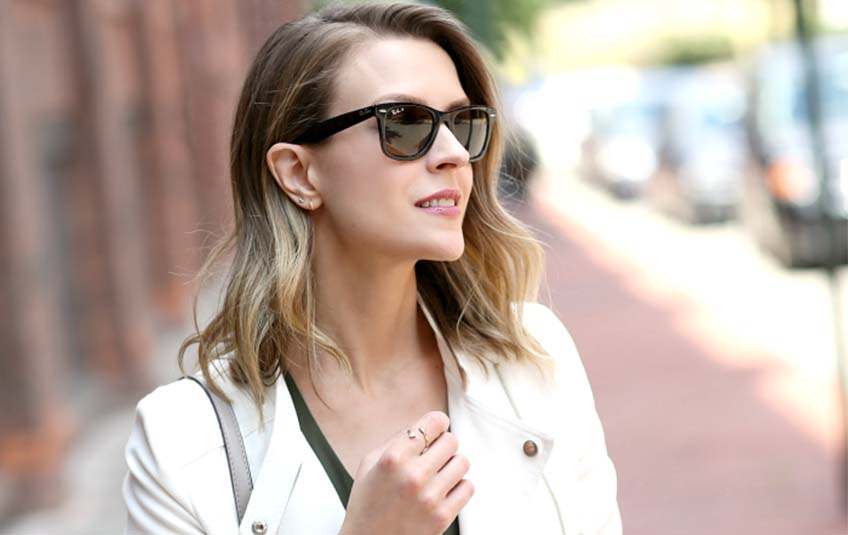 I couldn't look back on my years of blogging feeling proud about the work I'd done if I knew I didn't use this platform for something greater and more meaningful.

However my site may change and grow in the future, I feel very strongly that I always want giving back to be a central theme.

I hope that by sharing my experience with you today, you will be encouraged that you can give of your time and skills to have a tremendous impact.
Related Items