The Feed
Stories of Feeding God's Children Hungry in Body & Spirit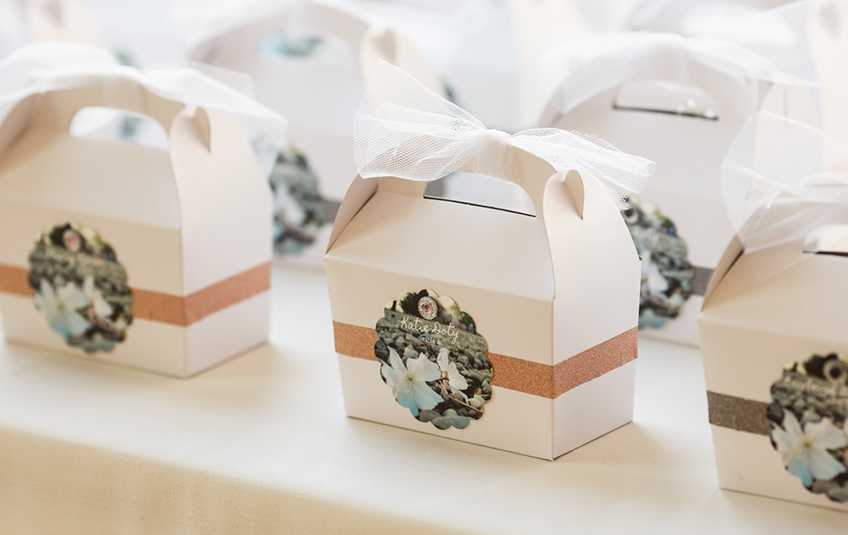 Wedding Favors that Feed Kids
Above: Photo by Genevieve Nisly Photography

Kristen and her now-husband, Mike, love Feed My Starving Children so much that they made us part of their wedding!

They gave out favors that included anFMSC M&M tube* and a USB drive with a personal video for their guests telling them about FMSC. The drive also had our "Hunger to Hope" video.

"We told them a little about FMSC and how much we have enjoyed volunteering for MobilePack™ events together," Kristen said. "We were pleased to be able to give something to our guests that they would enjoy, along with the opportunity to give back if they chose."

Kristen first heard about FMSC during the famine crisis in Somalia in August 2011.

"It broke my heart to hear how many children under age 5 had died from hunger that summer," she said.

She looked into how Joyce Meyer Ministries was helping, and found out that ministry was partnering with FMSC.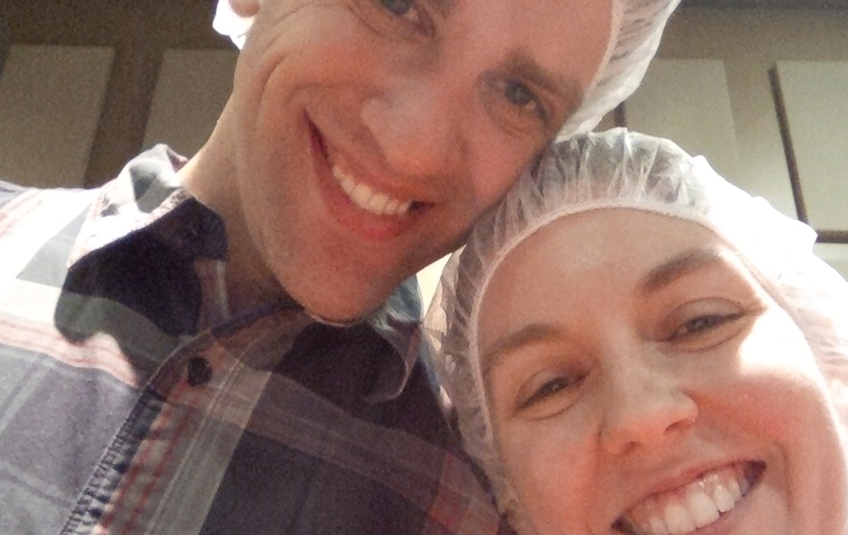 "When I saw that your organization could get healthy food into the hardest to reach places because you worked with people who lived and worked in these communities, I thought it was such a successful and solid plan to get what was most needed to the people who desperately needed it," she said.

Kristen has struggled for more than a decade with a disabling chronic illness (which is now improving!), so FMSC was a way for her to contribute and feel like she was making a difference, she said.

She and Mike did their first packing event in the summer of 2013, and even with her limited energy, she was able to sit and label bags.

"I was surprised by how the event ended up blessing me — I met a woman at the labeling table who had been through a lot of pain and could tell I had been through a lot as well. She prayed for me, and we both walked away so encouraged afterward," Kristen said.

The couple has returned to pack two other times since then at local events.

"It's rewarding to spend such a small amount of time working as a team with other believers to make a big practical impact for hurting people in the name of Christ," Kristen said.

So far, at least $90 in donations has been returned from the M&M tubes!

Thank you Kristen and Mike!

*We call our M&M tubes "Mission Money." Purchase a tube of M&M's, enjoy the chocolate, and then fill the tube up with quarters. Send your donation back to FMSC and you will have raised enough money to feed 63 children for a day! A little bit goes a long way. This is a great way to fundraise for an event or to give as a birthday favor for your party!
Related Items