The Feed
Stories of Feeding God's Children Hungry in Body & Spirit
Generations of Giving
"Your name, Lord, endures forever, your renown, Lord, through all generations." -Psalm 135:13

Scenes of malnourished children with big eyes and bloated bellies flashed across Aubrey Steel's television last summer. It was a commercial pleading for donations for starving children. The 7-year-old was visibly shaken.

"She had tears in her eyes and was emotional just to see this," Aubrey's mother, Bree said. "She asked me, 'Is that real mom? Does that little boy really not have food?' And it's really hard to share that yes, that's real."

Right away, Aubrey wanted to do something to help.

Bree knew about Feed My Starving Children because both sets of Aubrey's grandparents volunteer and donate.

"They want to donate to a cause where they know the majority of what they give or how they volunteer their time truly goes to the cause," Bree said. "Through their research they had shared that this is one of the best organizations, and that really connected with me."

So Bree told her daughter about FMSC, and Aubrey took it from there.

The now 8-year-old came up with a few fundraising ideas. She started asking her family for ways she could help around the house. She also offered "spa days" to extended family where she would give back massages and fix people's hair.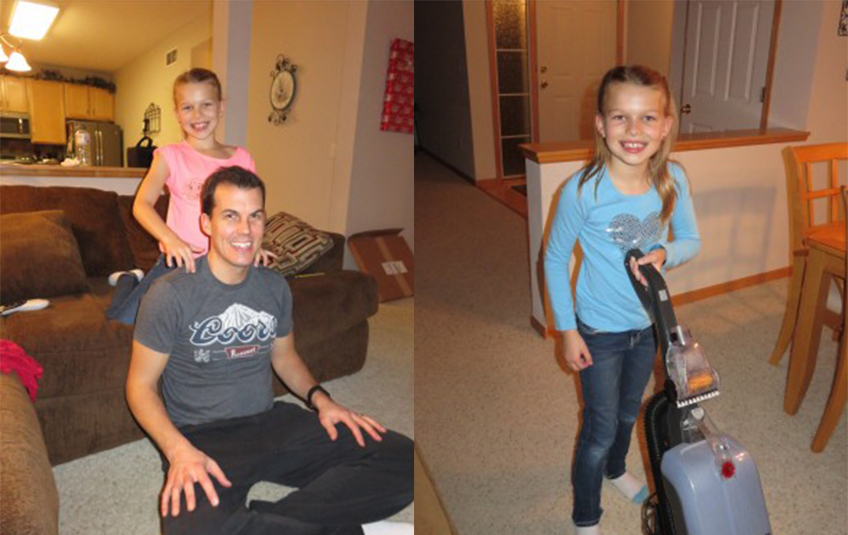 Aubrey's actions even inspired her 6-year-old brother, who wrapped up his piggy bank and gave it to his sister for Christmas.

Her goal was to raise $100. Her parents, grandparents, aunts and uncles were inspired by Aubrey's dedication and they matched the money she raised. In the end, she raised $500 for FMSC!

"I'm not surprised she had this kind of thinking because she's a very kind kid," her grandfather, Mike Steel, said. "I'm impressed by the magnitude of the effort…it's a real joy to watch her passion."

Mike has been coming to FMSC every Wednesday for five years to label MarketPlace™ items. His wife, Sue, has been to Haiti with her church twice.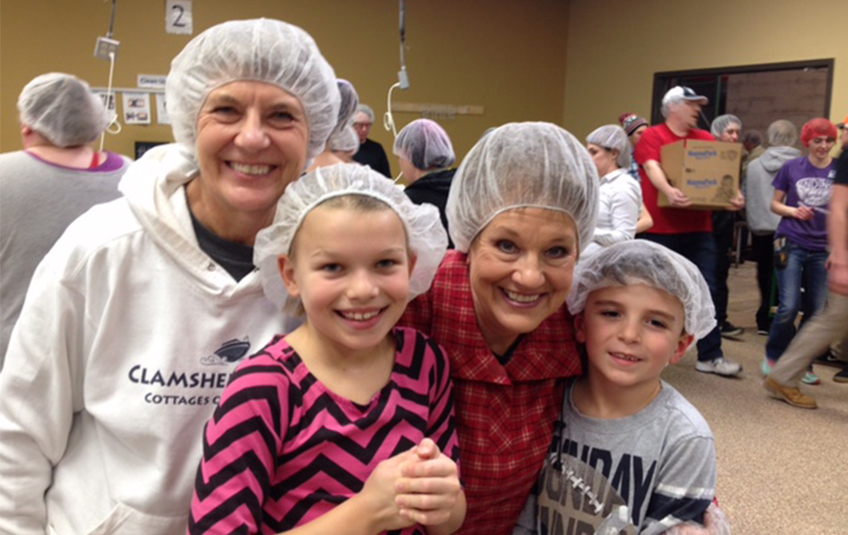 "For someone her age to realize what people's lives are like in Haiti — of course it's hard for kids to even fathom what that's like — and for her to realize there are other kids out there who don't have what I have and to be willing to raise money her own way…it's overwhelming, it warms your heart," Sue said.

Aubrey inspired a group of volunteers recently at the Coon Rapids, Minn. site when she brought in her $500 donation.

"The most touching for me as a parent is seeing her want to do something to help and then seeing the impact — seeing it rub off on others," Bree said.

Aubrey has said she's interested in doing this fundraiser again and is already talking about selling things she makes with her sewing kit and donating the proceeds to Feed My Starving Children.

Thank you for your creativity, hard work and passion, Aubrey! We're inspired by your story!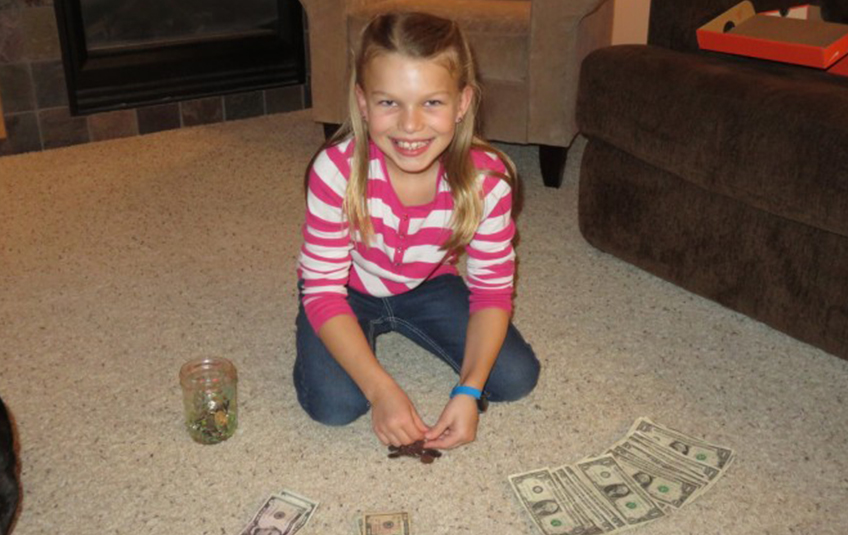 Related Items