The Feed
Stories of Feeding God's Children Hungry in Body & Spirit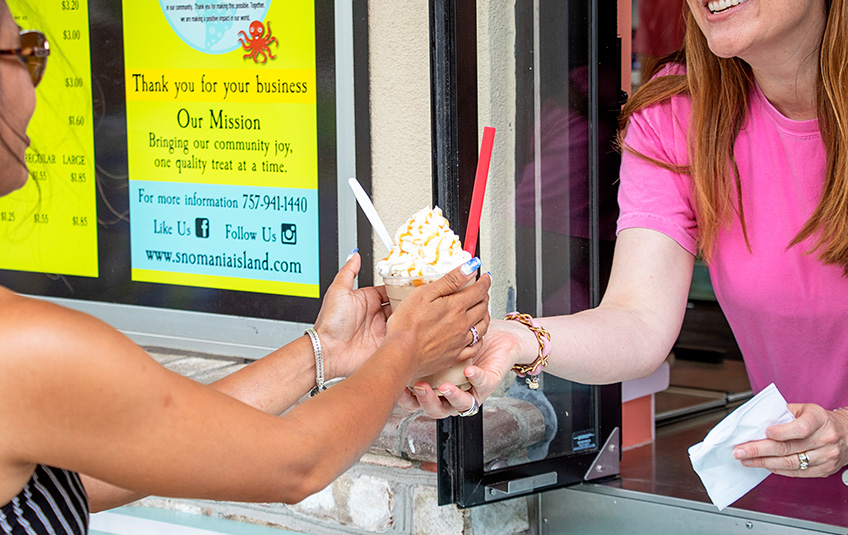 A Domino Effect of Faithfulness
"Little by little, a little becomes a lot." – Tanzanian proverb
Giving is a sacrifice, but Kraig and Lynn Ware believe it is well worth it.

Their shop, SnoMania Island, provides one Feed My Starving Children meal per ice cream or shaved ice treat they sell.

"Our business is small," Kraig said. "Giving a meal per sale is a lot for the small product that we offer. But we need to do it. A lot of fruit is going to come from this. It's one of those things where God brings two organizations together for the common good. We're doing what God has called us to do. But it's more than just us. Our customers hear about FMSC's mission and they get excited. I know it will create a domino effect of others helping in their own way."
Everything Big Starts Small
In June 2017, the Wares launched SnoMania Island in Toano, Virginia. Their mission: "Bring JOY to our community, one quality treat at a time."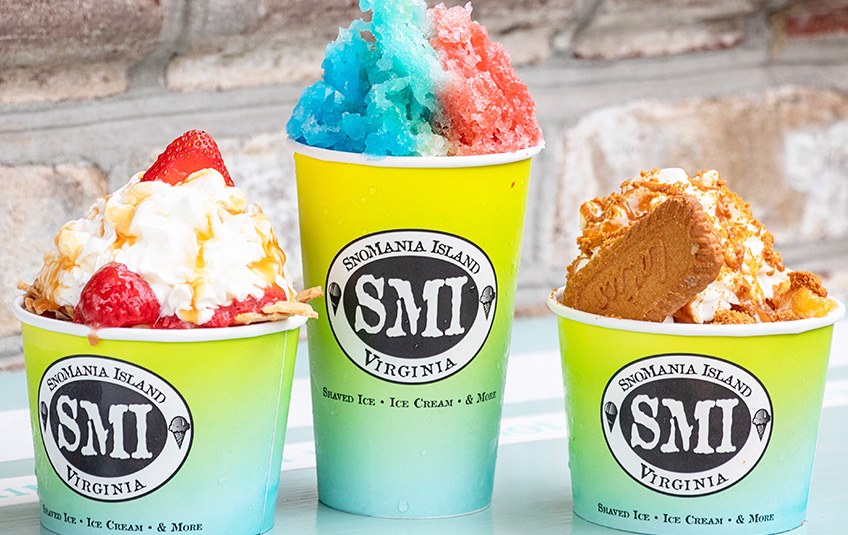 They wanted the shop to provide a tangible example to their three boys about what it means to work hard, run a business and steward their money well. SnoMania Island is only open seasonally, from early spring through mid-December, so they can focus on their family and keep a good work-life balance.

During a visit to Little Rock, Arkansas, Kraig and Lynn happened to stop for a meal at a Tacos 4 Life restaurant, which is a steadfast supporter of FMSC.

For every taco, rice bowl, quesadilla, salad or nachos sold, Tacos 4 Life commits to purchase one FMSC meal for a child in need.

The Wares were impressed by the Tacos 4 Life giving model. Already searching for a way they could give back through their own business, they quickly researched FMSC and decided it was the perfect fit.

"We're Christian based," said Kraig. "We definitely wanted to do something with our company that was intentional. We wanted to help those in need. We really enjoyed and loved how you [FMSC] not only provide the meals for the physical nourishment but the spiritual nourishment as well."
#SnoTheGlobe
Kraig and Lynn created their #SnoTheGlobe campaign with a similar model to Tacos 4 Life. For every ice cream or shaved ice sold, they fund an FMSC meal for a child in need around the world.

Their website, signage, menu and cups happily share their mission with their customers.




"If a family comes in and buys five cones, we buy five meals. It's really simple," Kraig said. "Our customers enjoy the quality of the product we serve, but when they see why we serve it, they become ambassadors. It's a positive effect all around."
'Seed Money for the Gospel'
In May 2018, Kraig and Lynn started praying and dreaming about expanding to a second location in the Williamsburg, Virginia area.

About a week and a half later, they learned the Dairy Queen right in the heart of Williamsburg was for sale.

"We thought it was a joke at first," Kraig said. "We thought there was no way we would get it – we're just a small family."

Despite the odds, they decided to put in an offer. They watched in awe as God opened the doors. The owners didn't negotiate – they said yes to the Ware family's offer immediately.

In their first year, SnoMania Island was able to fund 19,119 FMSC meals. Now with two locations, sales have doubled! Through June 2019, the Wares have donated 36,825 FMSC meals – enough to feed 100 children one meal every day for an entire year.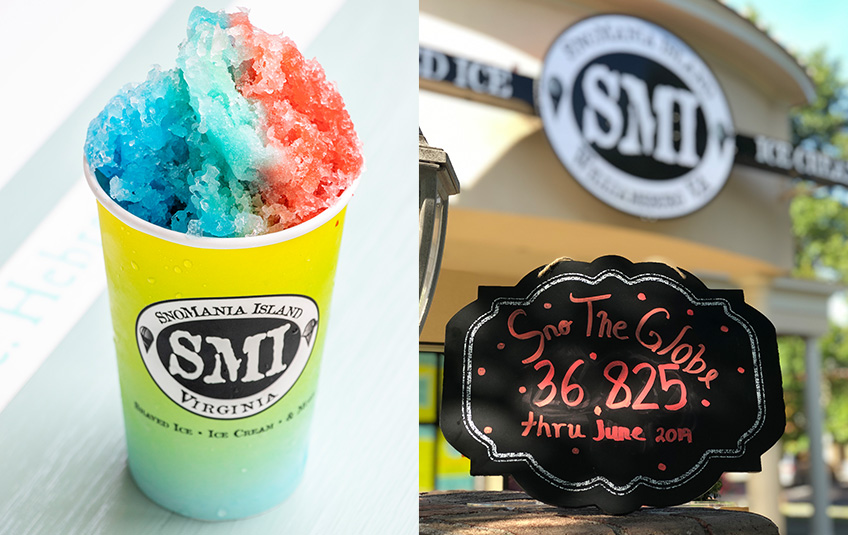 They are excited to do more. They say the more they sell, the more they'll give. There's no limit.

"We don't look at this as charity but as seed money for the Gospel," Kraig said. "Health is important, but ultimately the message of Christ is the most important thing. It's cool for us to give to FMSC. We trust that God is using it as He wants it. That's the seed money we give in hopes the message of the Gospel will be communicated to those kids."

"I think when you're doing something big, you don't really know how big it is," he continued. "It's really a process over a period of time that you consistently do and then you see the fruit of how God is blessing that."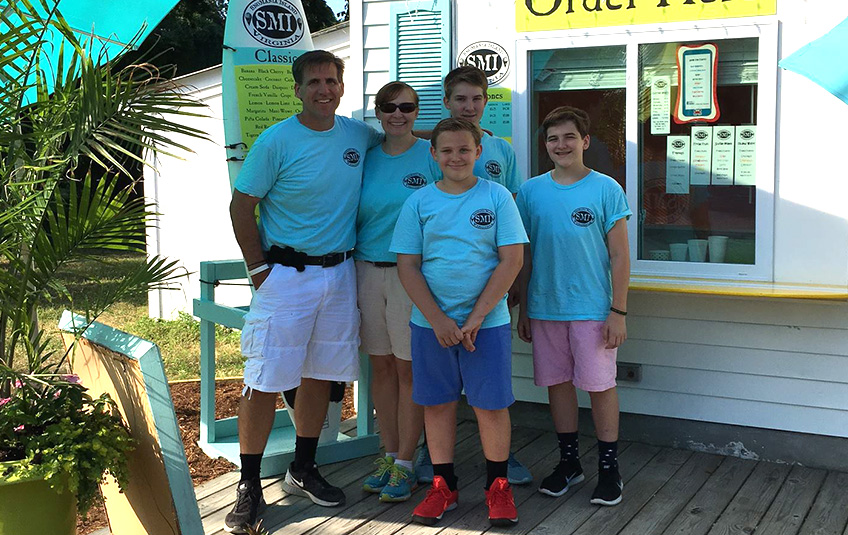 Mark 11:22 says, "Have faith in God."

Kraig added, "Just take that step and rock and roll."
Become a Hope Champion
We can't wait to see what God continues to do through these Hope Champions. You can be a Hope Champion, too! It's easy. Just visit our Hope Champion page to learn more and fill out an application to be a third-party fundraiser. Just like the Ware family, YOUR passion can bring hope to children around the world.
Subscribe to The Feed
We'll periodically send stories of hope to your inbox.