The Feed
Stories of Feeding God's Children Hungry in Body & Spirit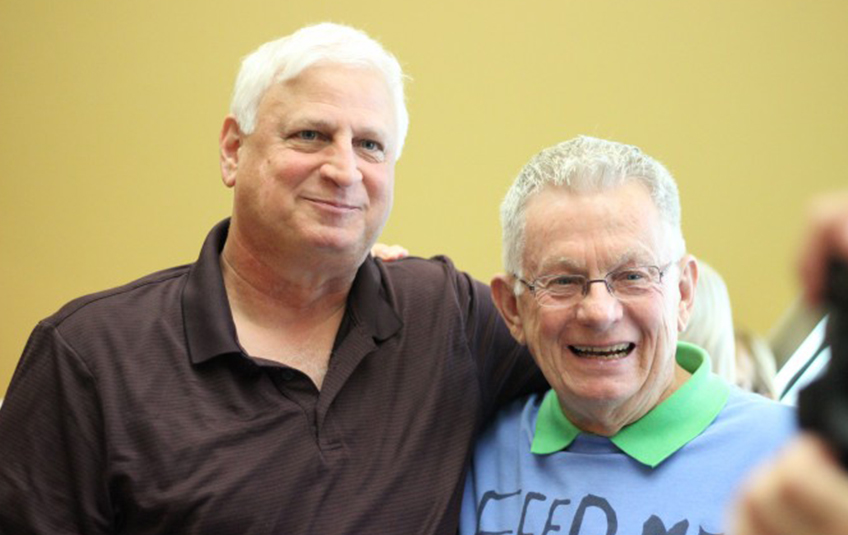 One Church. Eight Years. Two Million Meals.
"Little by little, a little becomes a lot." –Tanzanian Proverb
The Church of St. Vincent de Paul in Brooklyn Park, Minn. hit a big milestone this week.
After faithfully packing twice a month for eight years, the group hit 2 million meals! That's about 5,479 kids fed for an entire year!
This group is a beautiful reminder that each person, each scoop of rice, each meal packedmatters.
Knowing that this church is one of many across the country at MobilePack™ events and permanent sites faithfully packing meals each day is a mind boggling thought. You truly are the hands and feet of Christ!
Duane, the organizer, said he's humbled to reach this number because the church has come together in this commitment to support Feed My Starving Children.
"A hungry child makes me cry," he said when asked why they keep coming back. "FMSC can take a skin and bones kid and make them fat and sassy!"
With tears in his eyes, he recounted Jesus' words from Matthew 25 to the group:
"Then the King will say to those on his right, 'Come, you who are blessed by my Father; take your inheritance, the kingdom prepared for you since the creation of the world. For I was hungry and you gave me something to eat, I was thirsty and you gave me something to drink, I was a stranger and you invited me in, I needed clothes and you clothed me, I was sick and you looked after me, I was in prison and you came to visit me.'
"Then the righteous will answer him, 'Lord, when did we see you hungry and feed you, or thirsty and give you something to drink? When did we see you a stranger and invite you in, or needing clothes and clothe you? When did we see you sick or in prison and go to visit you?'
"The King will reply, 'Truly I tell you, whatever you did for one of the least of these brothers and sisters of mine, you did for me.'"
They celebrated with cake and fellowship in the lobby of our headquarters: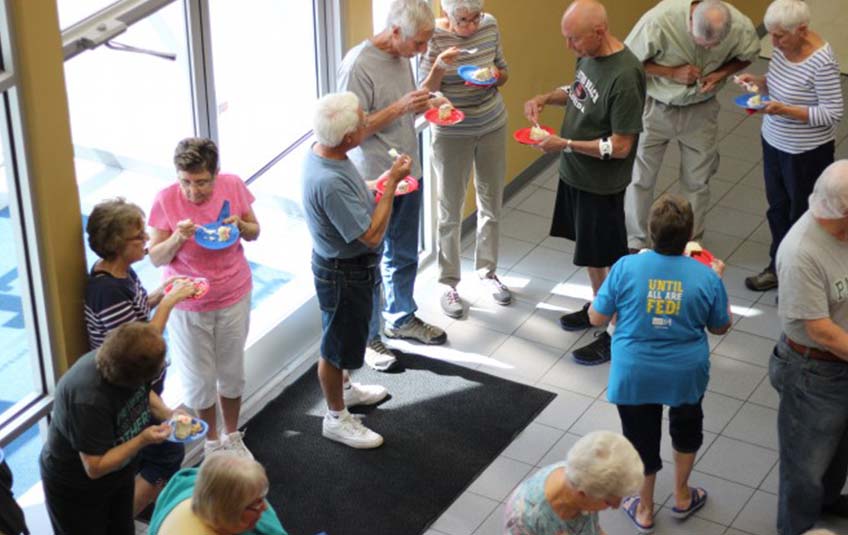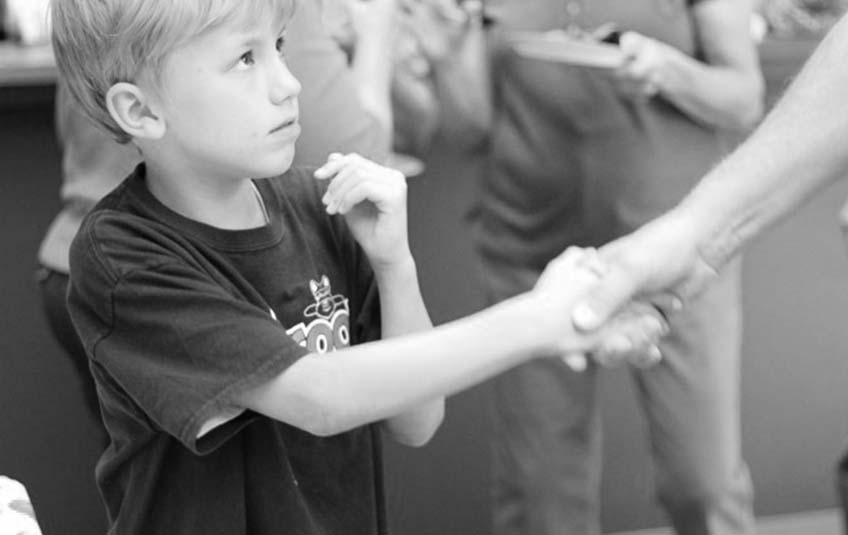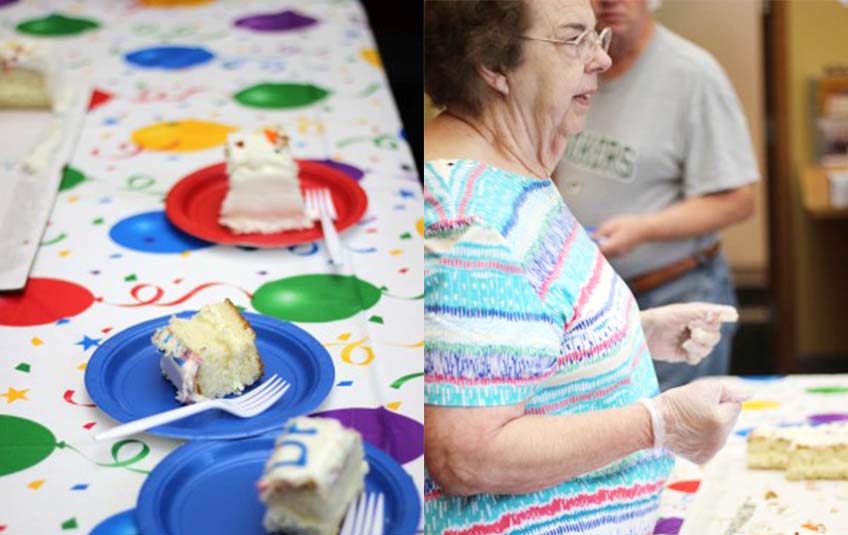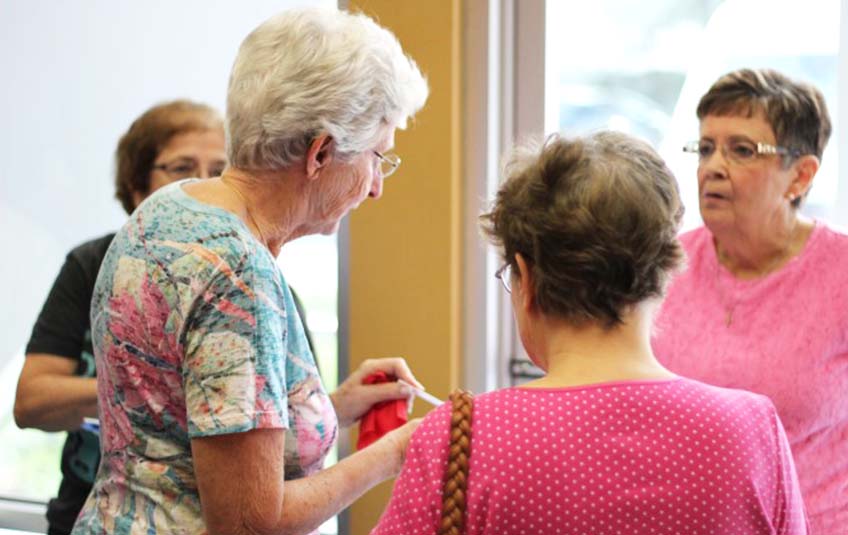 Related Items