The Feed
Stories of Feeding God's Children Hungry in Body & Spirit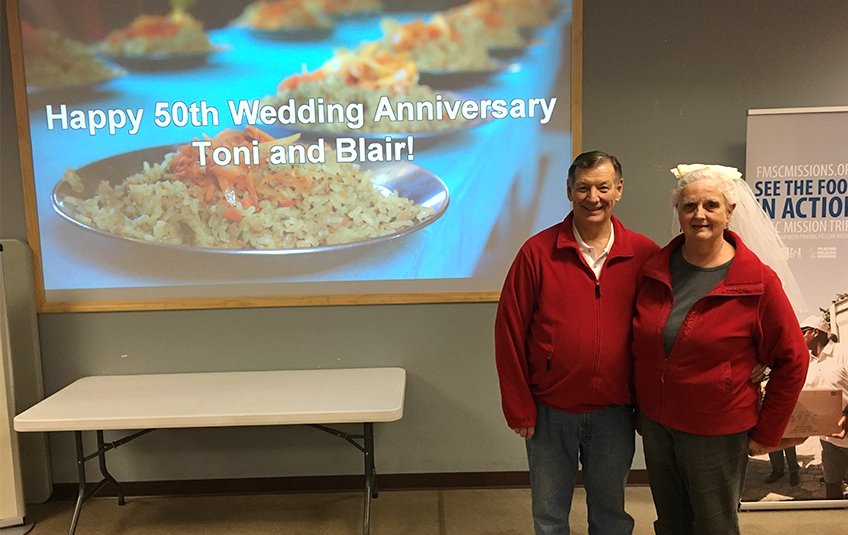 50 Years of Marriage Celebrated in the Packing Room
Toni and Blair Baker celebrated their 50th wedding anniversary at Feed My Starving Children.

More than 100 family and friends came out to the event that the couple decided would be a better fit than a celebration at a banquet hall. Toni wore her wedding veil.

Toni had the idea last spring when she realized the couple's 50th anniversary was on a Friday. She immediately went to the FMSC website to see if any packing sessions were available.

They had first packed at FMSC a few years ago and realized it was fun and worthwhile.

"This is something we have fun, at and we're aware that some of our friends haven't done it so it's a good chance to help people realize how fun giving can be," Toni said.

The best man from their wedding came all the way from California for the celebration.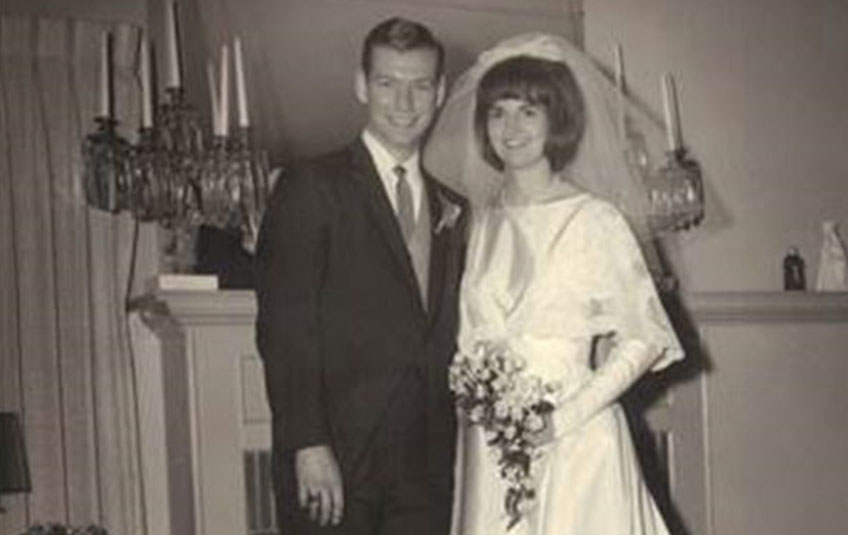 The couple didn't want gifts or cards for the occasion. They asked friends and family to donate to FMSC instead. They raised more than $1,000!

"If 50 people went out and bought $3 cards that's $150 more that can go to FMSC," Toni said, although they were pleased to get a card in the mail from a friend in California with an FMSC $50 donation card inside.

After the packing session, the group went to dinner at the Green Mill. Inspired by the couple's idea, the restaurant gave a percentage of their bill to FMSC.

The session packed 18,360 meals. That's 50 kids fed for an entire year!

"It sounds corny, but we as a family have been so blessed that it just seems appropriate when you've had 50 wonderful safe healthy years that you do something to give back," she said.

Thank you for spending your anniversary with us, Toni and Blair!


Related Items