The Feed
Stories of Feeding God's Children Hungry in Body & Spirit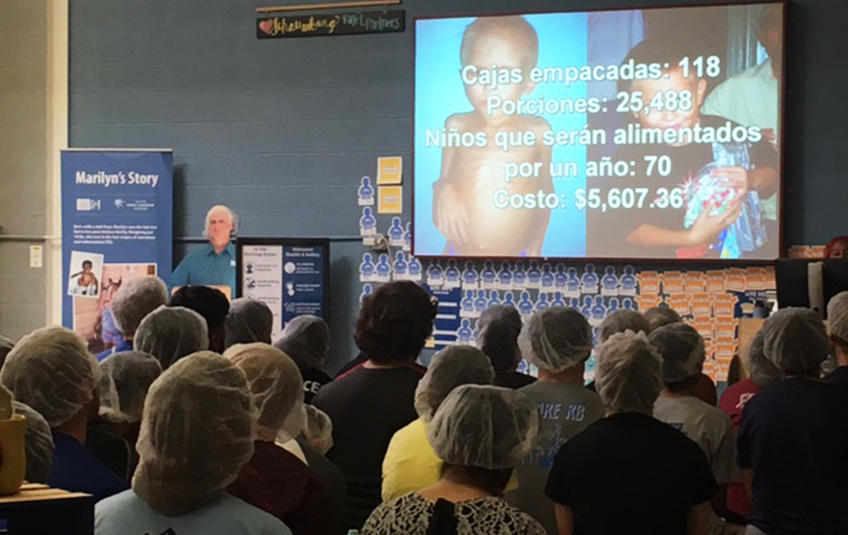 In Illinois: An AP Spanish Class Feeds Kids
September 25, 2017
Guest Author
 "One person can make a difference and every person should try." – JFK
Stacey is a development advisor at Feed My Starving Children. She is based out of our Schaumburg, Il. packing site. 
 
Students and staff from Riverside Brookfield High School in Riverside, IL recently visited the Schaumburg FMSC site. This wasn't a typical packing session though – as they got off their bus and put on hair nets to feed hungry kids, they were greeted by FMSC staff with, "Hola! Gracias por venir!"
These were the high school's AP Spanish students. FMSC staff were able to run the entire packing session in Spanish.
From introduction to music to closing prayer and everything in-between, this group honed and practiced their Spanish through an immersive experience that also fed 70 hungry kids for an entire year! More than 25,000 meals were packed, Spanish was learned and hearts were filled through doing good for others.

Buen trabajo, Riverside Brookfield High School!
Subscribe to The Feed
A couple times a month, we'll send stories of hope to your inbox.
Related Items