The Feed
Stories of Feeding God's Children Hungry in Body & Spirit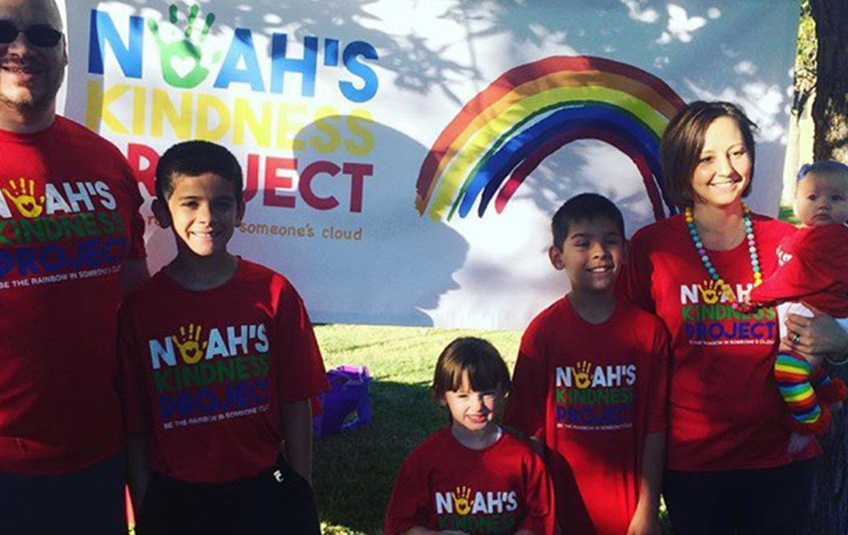 Noah's Kindness Project
Noah was born 24 weeks premature. He lived 12 days.

We met his amazing family in the packing room of our Mesa site. They were packing meals in little Noah's honor.

Every year since his passing in 2015, the family organizes a day of kindness around his original due date.

The effort that celebrates the legacy of his short but meaningful life is called Noah's Kindness Project.

"The world needs more love and concern for others," mom Angie said on the project's Facebook page. "Noah and his story brought it out in so many."

Besides planning a day of kindness projects, the family asked people to simply do small acts of kindness throughout the day.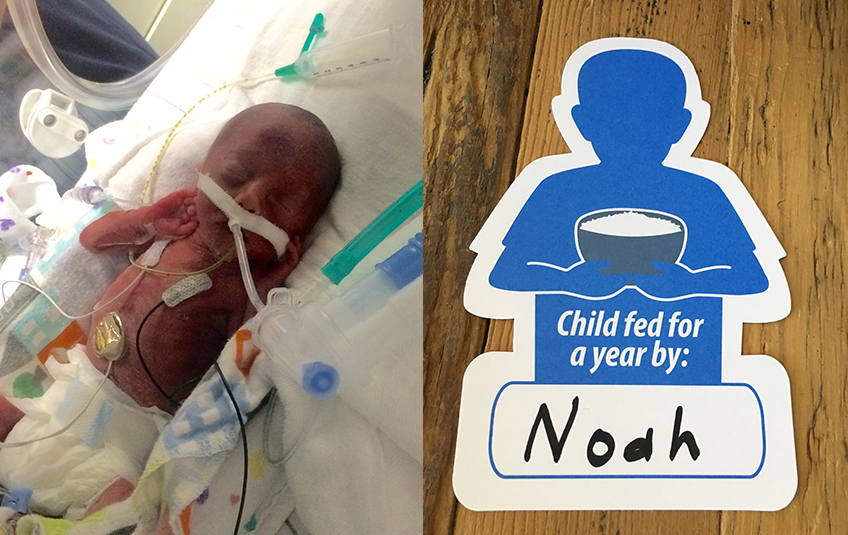 "Please take some time out of your day to do something nice for someone, to help someone in need or in distress, to volunteer or support a cause important to you, to pray and reflect, or to just make someone's day unexpectedly better. The act of kindness is really up to you. Our goal is to have as many people as possible participate. Your act of kindness can be as simple as holding a door or as generous as giving of your time and money to help. All we ask is that you do it in memory of our son. We will provide Noah's Kindness cards that you can print out and leave with your act of kindness. Our goal is to get as many people involved as possible and to spread kindness across the world."

After packing meals at FMSC, the group went on to spread kindness at the NICU where Noah spent his short life.

This past year, they also did a kindness project each month and have already signed up to pack on Noah's birthday this coming June.
"Our family was very touched by the comment at the end of the shift when everyone prayed over the food and the leader asked people go out and do an act of kindness in memory of Noah," Angie said. "It touched each of us who miss him. Thank you."
Why FMSC?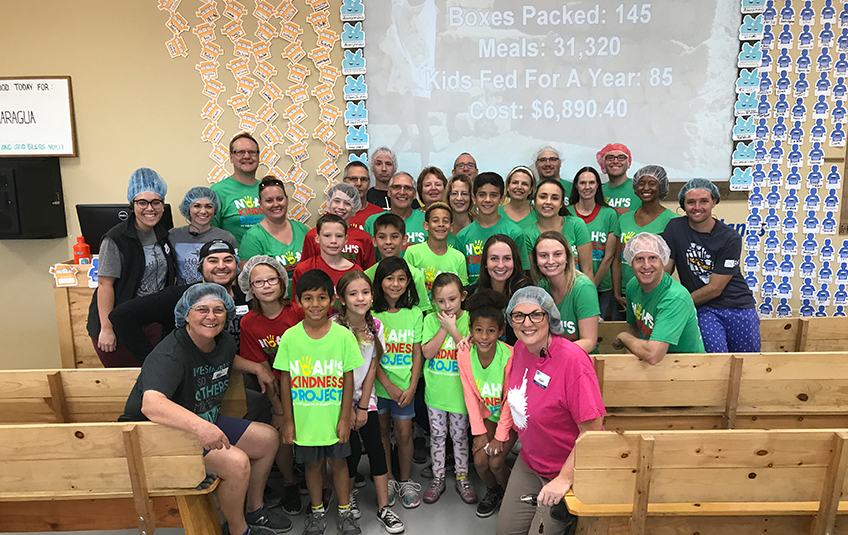 Angie explains why she and her husband chose FMSC: 

When my water broke and Noah was born so early, we spent weeks in the hospital. Our parents stepped in to help with our children at home and did their best to keep life "normal" for our other kids.
One thing they didn't have to worry about, thanks to some of our amazing friends, was food. 
It was, along with the prayers, the greatest gift.

Our families never felt hungry or wondered where their next meal was coming, because for many, many weeks (even after Noah had passed away) meals were brought to us. The food we were given nourished us in many ways.
When Jarrett and I created Noah's Kindness Project, we wanted to always have one of our acts each year involve food or meals.
Several of our family and close friends had participated and told us about how great of an organization you are and what a great experience they had had volunteering. When we learned about FMSC through them, we knew immediately, this was one of our activities we HAD to do.
To hear about the number of children and families across this world that wonder where their next meal comes from is heartbreaking. Food is such a precious gift that we often take for granted.
Read more about Noah's Kindness Project on Angie's blog.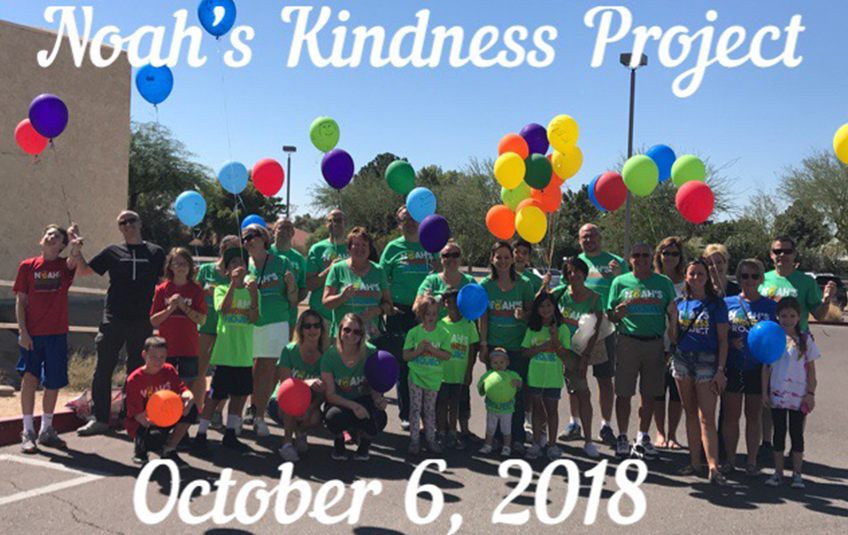 Subscribe to The Feed
A couple times a month, we'll send stories of hope to your inbox.
Related Items