The Feed
Stories of Feeding God's Children Hungry in Body & Spirit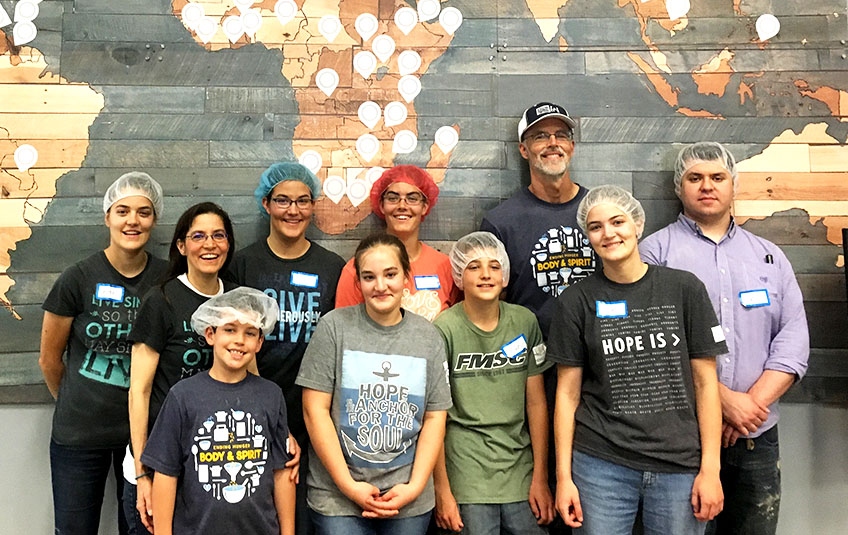 A Birthday Meal-Packing Marathon
"In the same way, let your light shine before others, that they may see your good deeds and glorify your Father in heaven." – Matthew 5:16
The Klevens family has been packing twice a week since March. They increased from packing once a month to once a week to twice a week. We wouldn't be surprised if, as of this writing, they are up to three days a week!
The family of nine recently outdid themselves, holding a packing marathon to celebrate three of the seven kids' birthdays.

"We like to do things in extremes," Sarah, who was celebrating her 17th birthday, said.

Different friends and family joined throughout the day.

The Klevens packed 200 boxes of MannaPack meals over the course of five shifts.

When asked why they chose to pack meals for their birthdays, they jokingly replied that they wanted a free T-shirt. But in all seriousness, this amazing family just loves feeding kids!
Inspired by the Klevens or just feeling competitive? Sign up to pack meals HERE. 
Subscribe to The Feed
A couple times a month, we'll send stories of hope to your inbox.
Related Items