The Feed
Stories of Feeding God's Children Hungry in Body & Spirit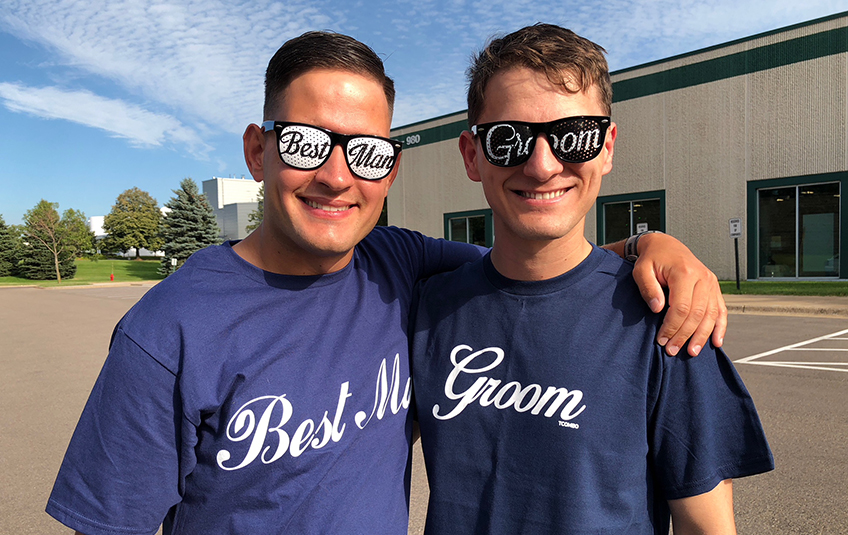 A Bachelor Party that Feeds Kids
"For I was hungry and you gave me something to eat, I was thirsty and you gave me something to drink, I was a stranger and you invited me in," – Matthew 25:35
What comes to mind when you think of a bachelor party?

For George, it was spending an afternoon in the packing room with friends and family.

This August, George Donovan and the 25 closest men in his life, including grandparents and cousins, came together to pack meals for children across the world.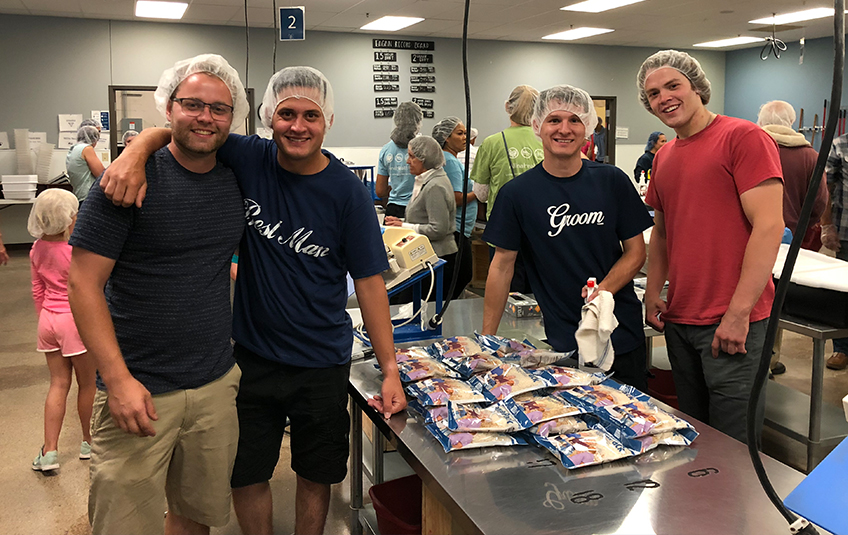 The entire packing room celebrated with him, racing to pack meals to all of the iconic wedding songs such as The Dixie Cup's, "Chapel of Love" (better known as "Going to the Chapel") and Bruno Mars' "Marry You." George's mom, Ann, even found groomsmen gifts in the FMSC MarketPlace.

"I was born in Romania, far from here, and lived half of my life in an orphanage" George recalls. "Seeing what many children are going through each day, even nowadays, it reminded me of my past and connected me to FMSC."

The Donovan family has been a huge supporter of Feed My Starving Children, and we were so happy to celebrate with them this August!

Thinking about bringing your group to a packing session? Find a time that works for everyone and email social@fmsc.org to see how we can customize your volunteer experience!
Subscribe to The Feed
A couple times a month, we'll send stories of hope to your inbox.
Related Items