The Feed
Stories of Feeding God's Children Hungry in Body & Spirit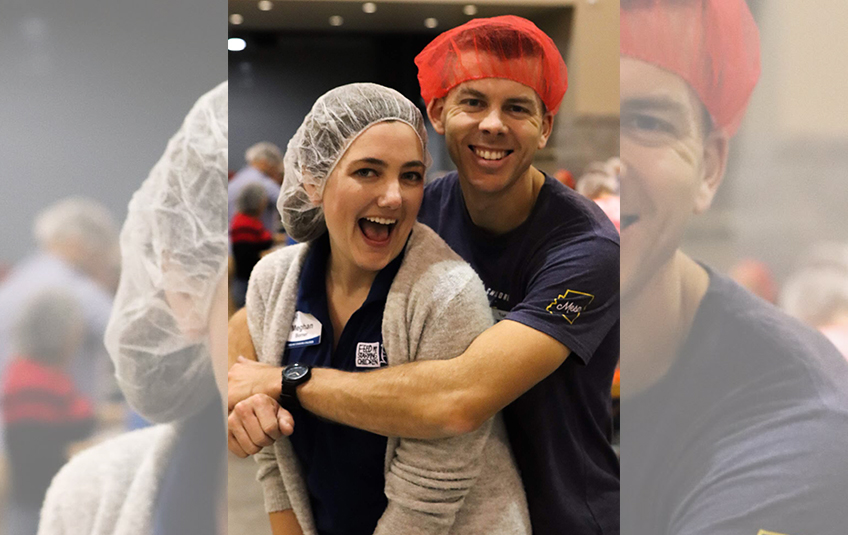 Falling in Love at Feed My Starving Children
February 8, 2019
Guest Author
"And now these three remain: faith, hope and love. But the greatest of these is love." — 1 Corinthians 13:13 
Meghan is a retail stock clerk/sales associate for the Feed My Starving Children MarketPlace. Here, she shares her special FMSC love story.

When I think about how to describe FMSC the first word that comes to mind is LOVE. Love has been at the center of everything FMSC in my life.

Almost eight years ago I was working part-time at FMSC's temporary packing facility in Tempe, Arizona. I was finishing my shift, and then heading to a MobilePack in a neighboring area to see some out of town friends. The minute I walked through the doors, I met the LOVE of my life.
Todd worked for FMSC as well, and he left quite the impression. He ripped his pants, covered the hole with duct tape with the word "OOPS" and forgot my name by the end of the event. Did I mention Todd lived in Minnesota and I'm native to Arizona?

Fast forward a couple of months there was a MobilePack where the offsite warehouse we were using forgot to load FMSC bags into the trailer. The event was in San Jose, so we had to overnight bags and labels to the event. I was the point of contact on getting the bags and labels ready to ship, and Todd was the point of contact on the other end.
The bags and labels arrived safely at the destination, and now Todd and I had each other's numbers.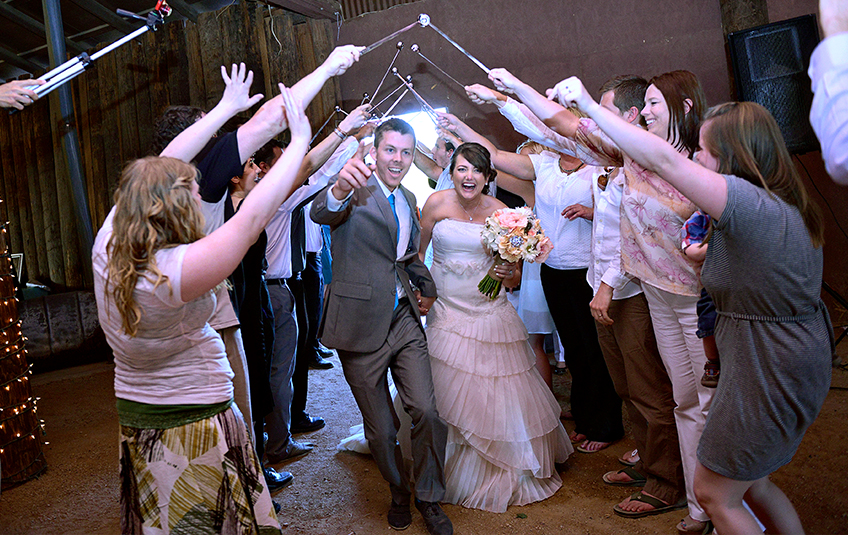 Courtesy Keely Joy Photography
We didn't use those numbers until I got up the courage to ask him something silly. Around that same time some co-workers from Minnesota came into town and brought a cardboard version of Todd, kind of like Flat Stanley you do in grade school. The goal was to take "Flat Todd" to the most unique places, and send the real Todd pictures.
Flat Todd went a lot of places, but the most fun he had was marching in a high school parade. From that day on we never stopped talking.
Todd would request to go on every Arizona MobilePack.

Eventually he moved to Arizona, proposed, and we found ourselves planning a wedding. When we thought about who we wanted at the wedding, we could not imagine not having our FMSC family there from around the country.
We planned the wedding around the first Turn Hunger Into Hope Event in Arizona. Our bridal party packed at one of the sessions, and I wore a dress fashioned out of a rice tote.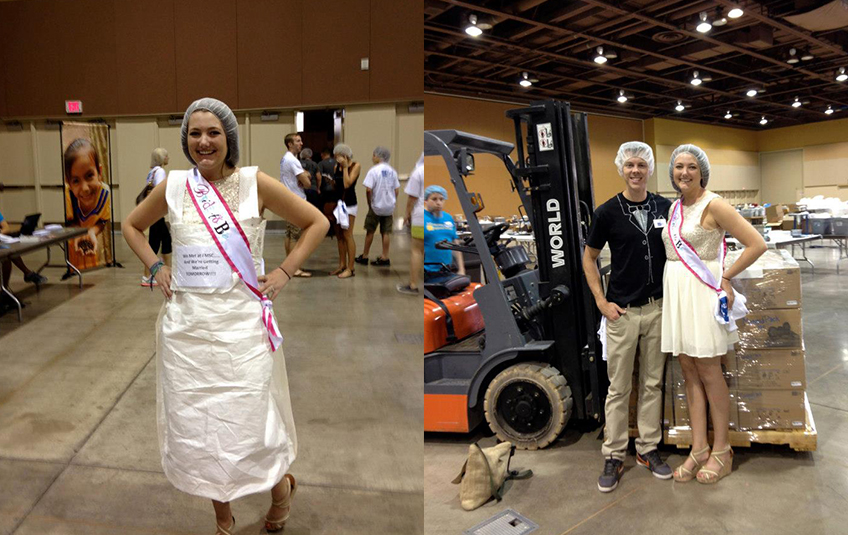 Todd and I have been married for almost six years, and have a beautiful 3-year-old boy. After many twists and turns, Todd is back working for FMSC. We just recently celebrated his 100 MobilePack at our December Hope Filled Holiday Event.
The outpouring love FMSC has shown our little family is indescribable. I am so incredibly thankful to work at an amazing organization that showers so much love to their partners, volunteers, employees and FMSC extended Family. Our LOVE story would not have been the same with out FMSC.
Subscribe to The Feed
We'll periodically send stories of hope to your inbox.
Related Items