The Feed
Stories of Feeding God's Children Hungry in Body & Spirit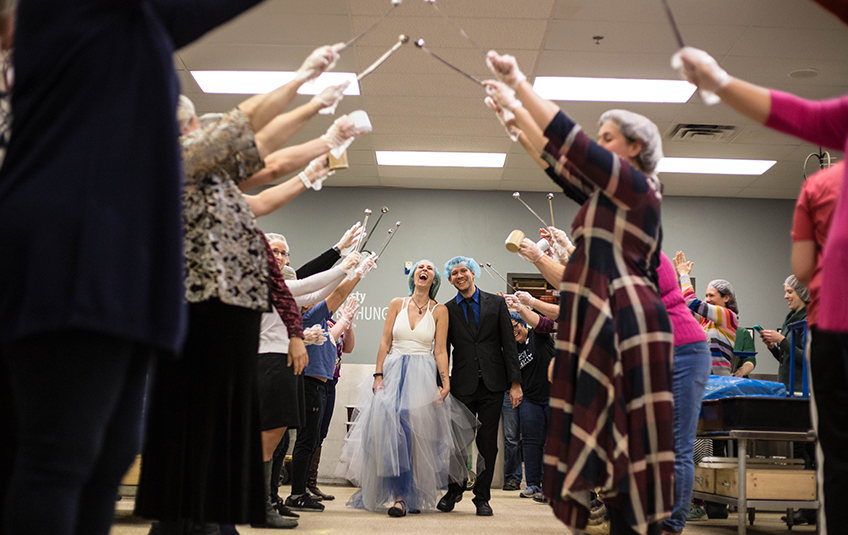 Ringing in the New Year with a Wedding that Feeds Kids
The last meal packing shift of 2018 at FMSC's headquarters was even more special than usual.

It was part of a wedding – the wedding of Adam Claude and Chara Juneau, a couple who met because of FMSC.

The slogan "Turn hunger into hope with your own two hands" was plastered on the wall above the couple as they said their vows after walking down an aisle lined with FMSC MarketPlace lanterns.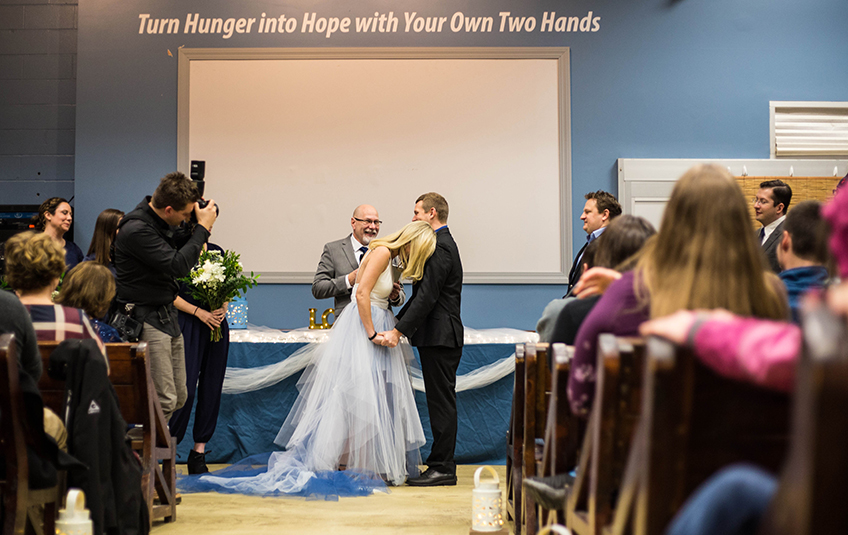 Chara's dad officiated the wedding that took place where volunteer orientations are held.

"This is a meal packaging warehouse, and you might think a wedding taking place makes this a holy place," The Rev. Juneau said. "But this is already a holy place for [God's] heart cares for the poor."

The couple has packed countless times at FMSC, as Adam co-founded the group Twin Cities Christian Fellowship that volunteers regularly.

It was one of these packing sessions that would lead to Chara and Adam's fateful meeting one day in 2017. She couldn't attend the packing session but saw him at church and ran up to him exclaiming, "You're the guy from the Facebook event for FMSC!" The rest, as they say, is history.

After handing out hairnets in lieu of a traditional receiving line, the couple met up with their 70 guests in the packing room. They packed enough meals to feed 60 children in Sierra Leone a daily meal for an entire year.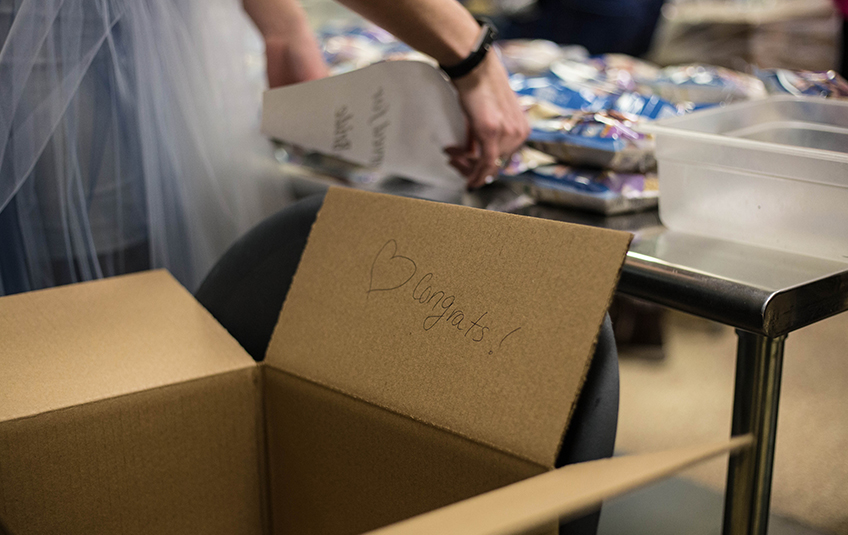 "Everyone does something that's special to them or special to their family," Chara told a FOX9 reporter after their story caught on in local media.

"People have traditions and I wanted ours to be us and be unique to us and that this is something we love and something we care about. We have had a lot of date nights here. It's part of our relationship, so it just felt perfect to have it be exactly that."

You can support the couple's fundraising efforts for FMSC HERE.
Photo Gallery
Subscribe to The Feed
We'll periodically send stories of hope to your inbox.
Related Items