The Feed
Stories of Feeding God's Children Hungry in Body & Spirit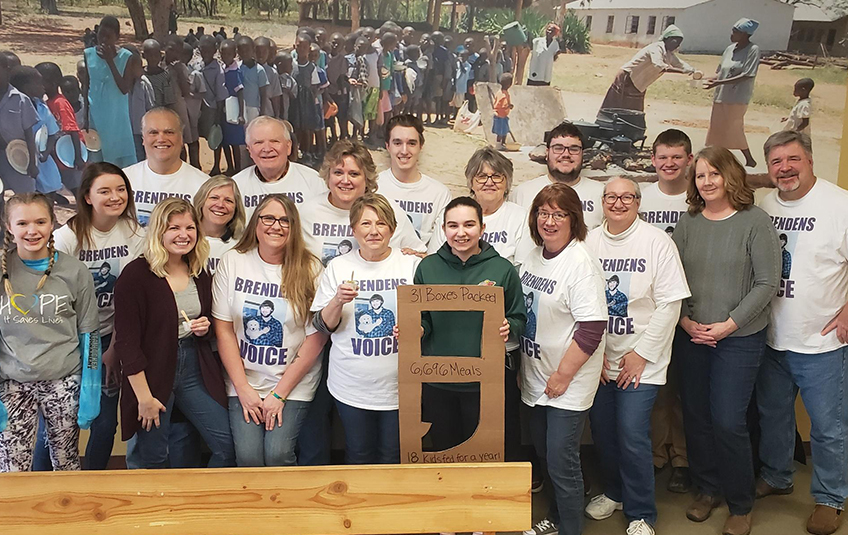 Brenden's Voice
"Its in the darkest night that there is light, and in the deepest grief that you find hope." — Alan Wolftel 
If you are thinking about suicide, please call the National Suicide Prevention Lifeline at 800-273-TALK (8255) or click HERE.
Brenden Sperr's family didn't know what to do on the first anniversary of his death. They released balloons at the cemetery. The following year, they ditched the balloons but still visited his grave. The third year they stayed home. "Nobody talk to me," his mom, Tammy, remembers saying.

Birthdays are a little easier. Brenden's family chooses a movie that he would have wanted to see, and they go to the theater as a family. They have dinner at his favorite restaurant and bring a piece of cake to his grave. They also bring granola bars to feed the squirrels – something Brenden used to love doing.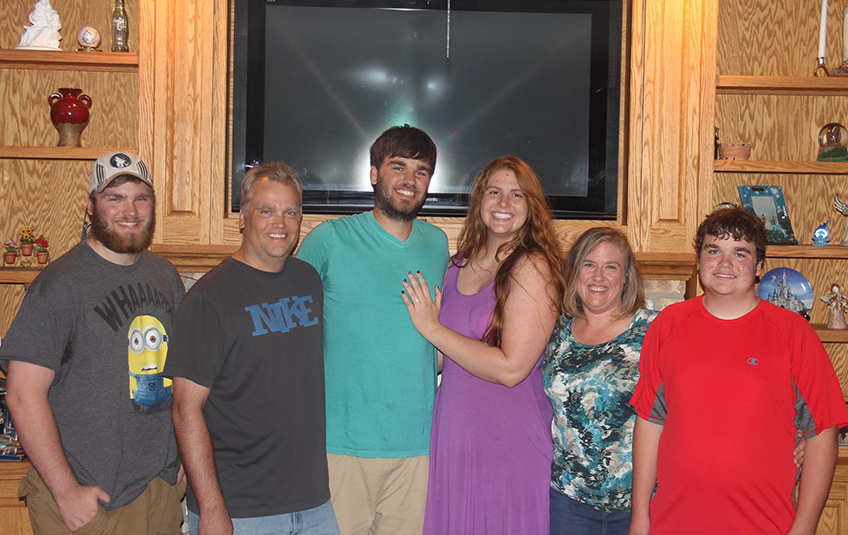 But March 15…March 15 is almost impossible. How do you honor your larger-than-life son who loved people and adventure and animals and died by suicide shortly after turning 19?

As the fourth anniversary of Brenden's death approached, Tammy felt a sense of dread.

"The lead up is the worst," she said.

But she had an idea as she was looking through old photos of Brenden. She called her husband. "What about volunteering? What about doing something Brenden loved doing?"
'Just Something About Him'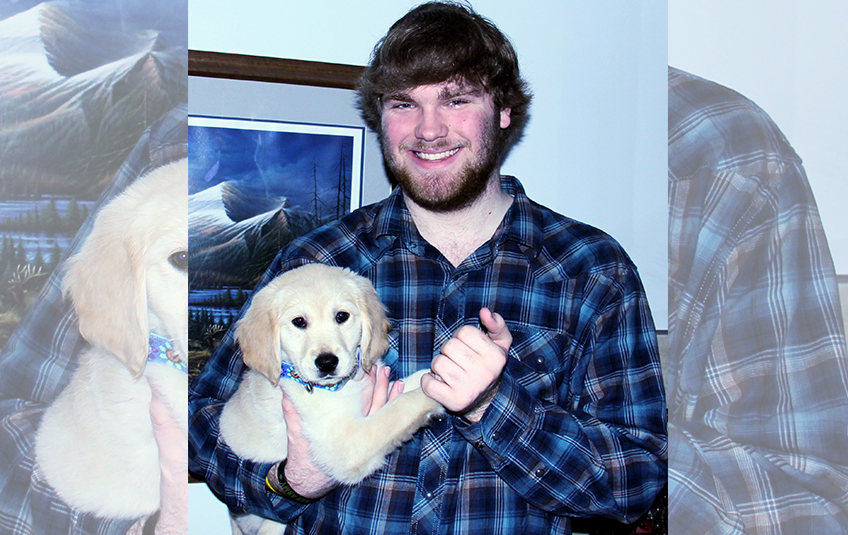 Brenden was all about helping others. He was an animal lover. He was a rescuer. He was the kind of guy who would stop what he was doing if someone was upset or in trouble.

"There was just something about him…he drew people in," Tammy said. "He could be super serious and silly all at the same time."

The family packed meals at Feed My Starving Children's Chanhassen, Minnesota location when Brenden and his brothers were growing up. Tammy remembers Brenden giving her a hard time as a third grader.

"He used to say, 'Mom, you spilled some food!'"

Once he got old enough, Brenden loved volunteering in the warehouse carrying boxes and refilling ingredient bins.

"He loved getting to interact with all the different groups who were packing," Tammy said.

She remembers him lifting up a kid who was scooping rice because his arms weren't long enough to reach the funnel.
Brenden's Voice
So it was decided. Tammy called the Chanhassen site and set up a group to come in to honor Brenden on the fourth anniversary of his death.

With less than a week's notice, close to 20 family and friends showed up to honor Brenden.

"We are his voice now so it's up to us to make sure that what's important to him continues," Tammy said.


The packing session started out a little somber, but by around the fifth box, Tammy said she started getting hyper.

"We started singing 'Sweet Caroline,' and all of a sudden we're laughing, we're talking, we're partying – on his death day," she said.

After praying over the boxes, FMSC staff presented the family with a homemade semicolon, the symbol for suicide awareness and solidarity.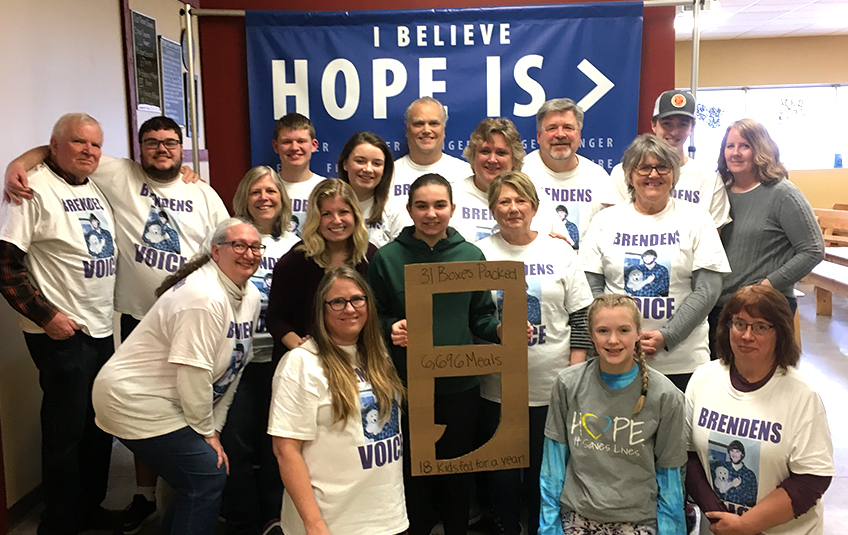 They had written how many meals Brenden's group packed that day – enough to feed 18 kids a meal a day for an entire year. In that moment, Tammy said, Brenden stood for something – not just his death.

"Our group really had a great time and that's something I never thought would happen for me on that day," Tammy said. "But being there and doing something I know Brenden would approve of made me feel like I did him proud. We all did."
There is Help
Someone experiencing suicidal thoughts or behaviors should seek immediate assistance from a health or mental health care provider. Having suicidal thoughts does not mean someone is weak or flawed. Know the warning signs:
• Talking about wanting to die or to kill oneself
• Looking for a way to kill oneself
• Talking about feeling hopeless or having no purpose
• Talking about feeling trapped or being in unbearable pain
• Talking about being a burden to others
• Increasing the use of alcohol or drugs
• Acting anxious, agitated, or reckless
• Sleeping too little or too much
• Withdrawing or feeling isolated
• Showing rage or talking about seeking revenge
• Displaying extreme mood swings.
Visit SAVE's website
for more information. If you are thinking about suicide, please call the National Suicide Prevention Lifeline at 800-273-TALK (8255).
Subscribe to The Feed
We'll periodically send stories of hope to your inbox.