The Feed
Stories of Feeding God's Children Hungry in Body & Spirit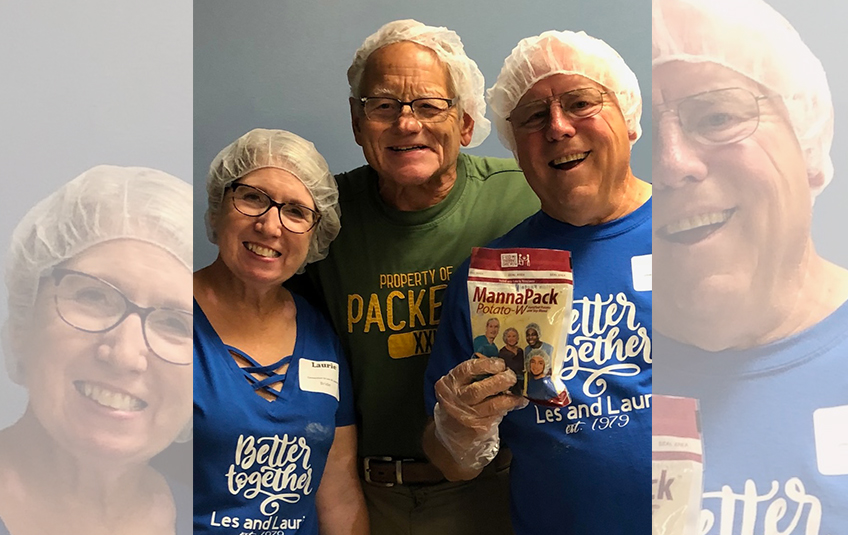 A Wedding Anniversary that Feeds Kids
September 11, 2019
Guest Author
Laurie May and Les are faithful Feed My Starving Children volunteers and donors. They recently celebrated their 40th wedding anniversary at FMSC.

Shortly after Les and I returned from a Food in Action Trip to the Dominican Republic in February, we started thinking about how we would like to celebrate our 40th wedding anniversary this year. We sat down and made a list of criteria for the celebration:

1. Including all our friends and family who have supported us through the years
2. Not making this about receiving gifts (We have what we need.)
3. Keeping it casual (Like us!)
4. Making it fun!

And what's more fun than packing meals with your loved ones at FMSC?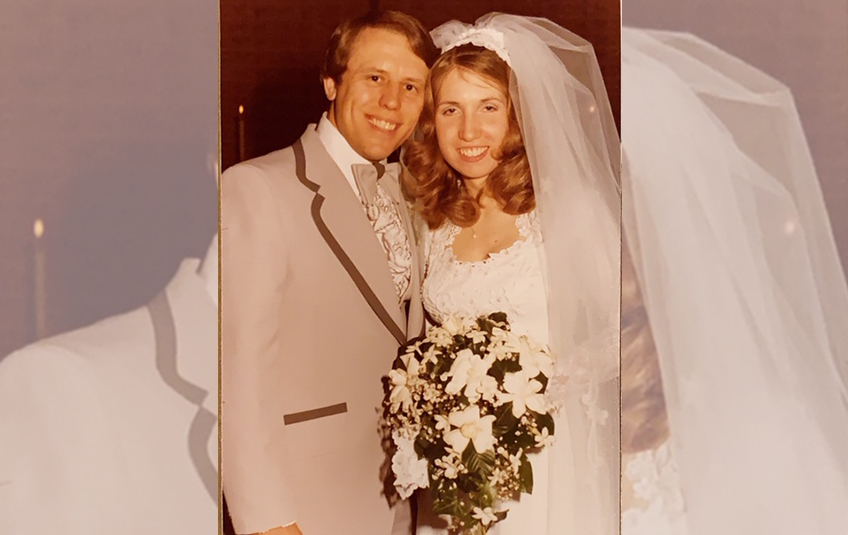 We knew that despite our protestations, many of our friends would want to give us a gift. Just having come from the D.R., we knew exactly where those gifts could go.

On August 10, 100 guests came to the Aurora warehouse to join us in packing meals. We handed out nametags and made donation envelopes available to those who wanted them.

In our multi generational group, more than half the people were new to FMSC. A great time was had by all, whether scooping, weighing, boxing or putting on labels.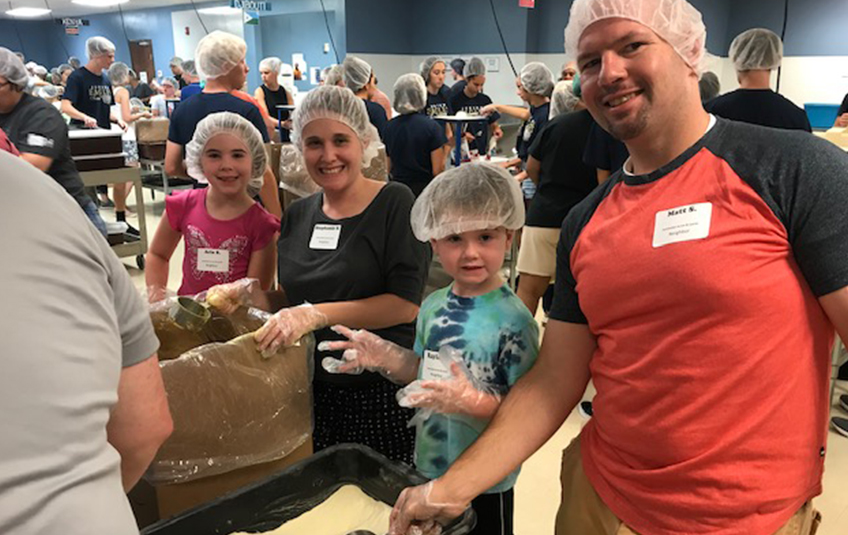 When all was said and done, our group donated over $4,200. They paid for 17,638 meals, feeding 48 children one nutritious meal each day for an entire year! We couldn't have hoped for a better way to celebrate.


Subscribe to The Feed
We'll periodically send stories of hope to your inbox.