The Feed
Stories of Feeding God's Children Hungry in Body & Spirit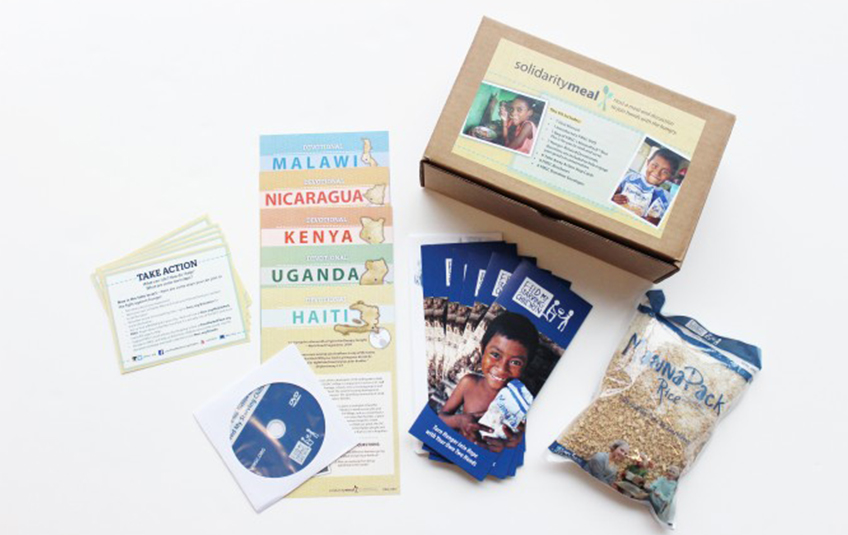 7 Ways to Turn Hunger Into Hope Through Solidarity
Many of us don't have the opportunity to travel around the world and share a meal with the individuals who receive our MannaPack Rice,™ but Feed My Starving Children has a way to remember the hungry and stand in solidarity with them in our own homes.

One in nine people are estimated to be chronically undernourished, and at least 6,200 children die each day from hunger-related causes.

The Solidarity Meal Kit is meant to highlight the reality of hunger issues faced daily by our friends in developing countries.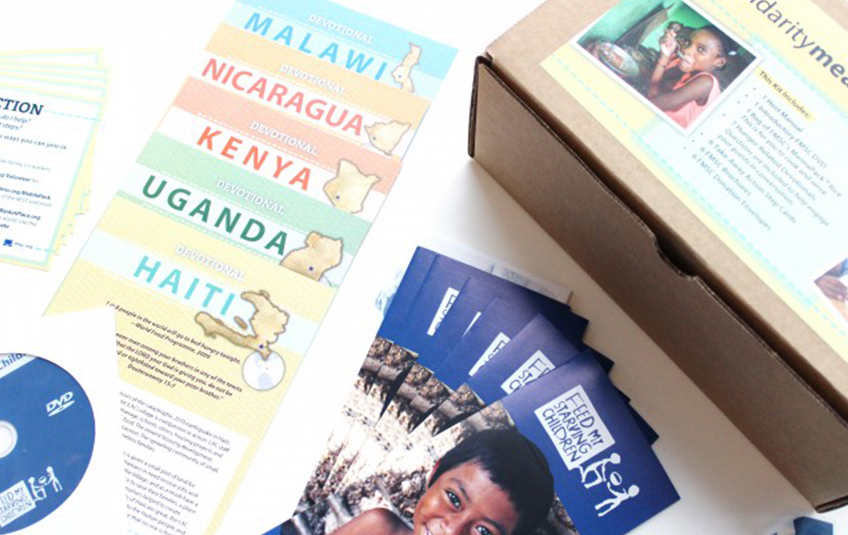 Use this kit to:

1. Invite friends and family to join hands with the hungry for a meal and discussion.
2. Stand in solidarity with the millions of men, women and children around the world who do not have enough to eat.
3. Introduce your guests to FMSC's mission through an orientation video.
4. Discuss hunger-related topics with your guests through the devotionals and follow-up questions.
5. Make an even greater impact and help feed more children through the donations gathered at your meal.
6. Promote unity among your family and friends and those living in poverty around the world.
7. Learn more about FMSC, why we operate and how you can get involved.

The kit is perfect for a variety of settings, including small groups and families. Introduced in 2013, the kit was recently remodeled! Each includes:

o 1 Solidarity Meal Host manual
o 1 bag of FMSC's MannaPack™ Rice to cook and serve
o 7 hunger-related devotionals with questions to promote thoughtful conversations
o 8 take-away action-step cards
o 8 FMSC brochures
o Introductory FMSC DVD
o 10 FMSC donation envelopes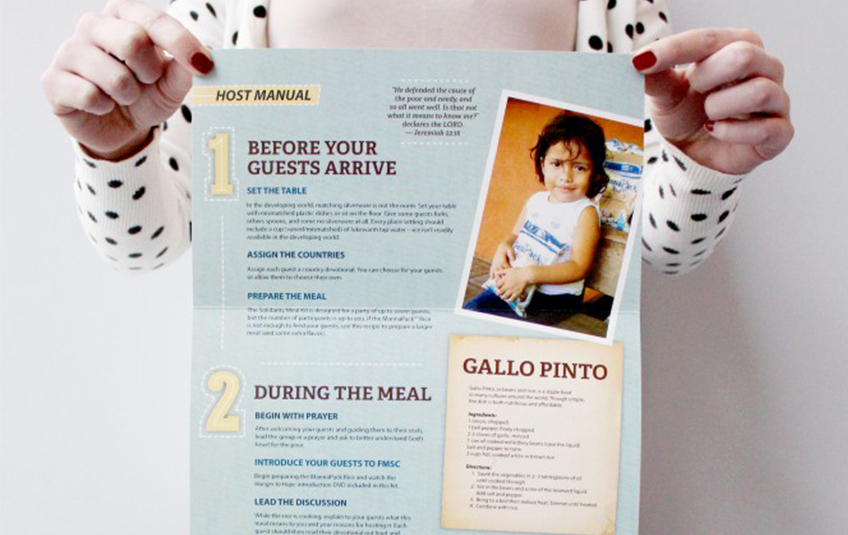 Lyn Freeman hosted a solidarity dinner to introduce people to FMSC and rally the troops for an upcoming MobilePack™ event.

"I highly recommend the Solidarity Kit as a way of reaching people for the mission," she said. "It is an inexpensive way to share what y'all are doing in an environment that allows for conversation and questions."
Enter Blog Content here
Related Items