The Feed
Stories of Feeding God's Children Hungry in Body & Spirit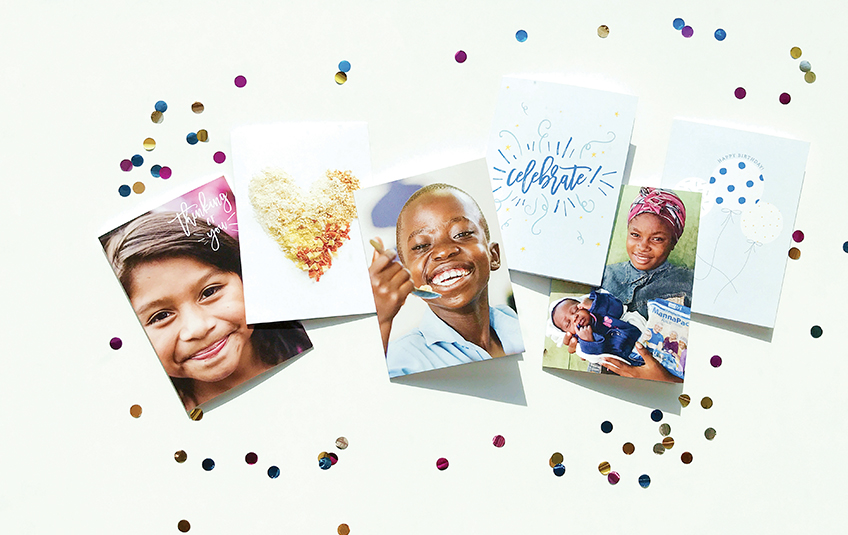 Celebrate Life's Amazing Moments
"Rejoice in the Lord always. I will say it again: Rejoice!" – Philippians 4:4
Check out our NEW Celebrations card collection!

These donation cards make delightful gifts. They're thoughtful ways to show loved ones how much they mean to you, while ensuring more hungry kids are fed.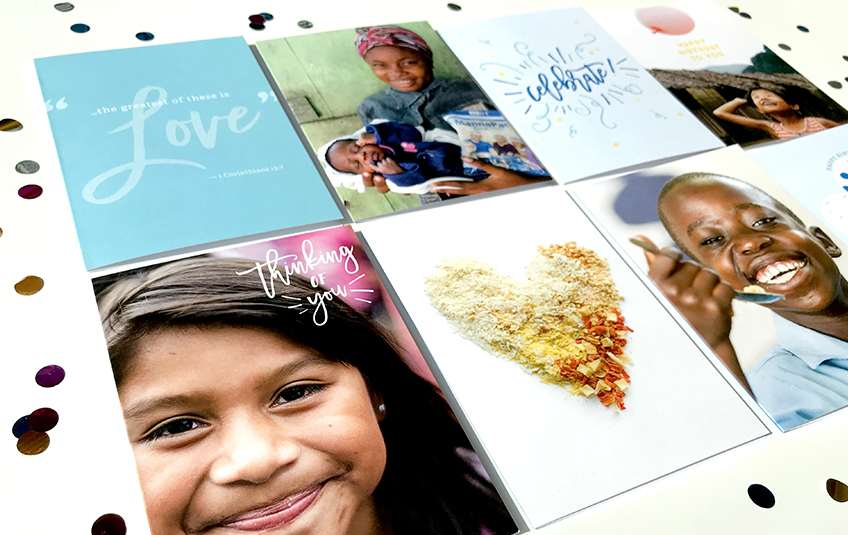 It's simple to donate:
1. Pick an FMSC card to celebrate someone you care about.
2. Choose a donation amount to feed starving kids in their honor!
3. Once your donation is completed, you'll receive an email confirmation of your gift.
4. In 3-5 days, you'll receive a physical card (and envelope) to personalize and present to your loved one(s).
5. Celebrate! Choose another card, and repeat!
Shop
our new donation cards online or at an FMSC meal packing site today! Because life's amazing moments deserve to be celebrated.
See the Collection
Subscribe to The Feed
A couple times a month, we'll send stories of hope to your inbox.
Related Items