The Feed
Stories of Feeding God's Children Hungry in Body & Spirit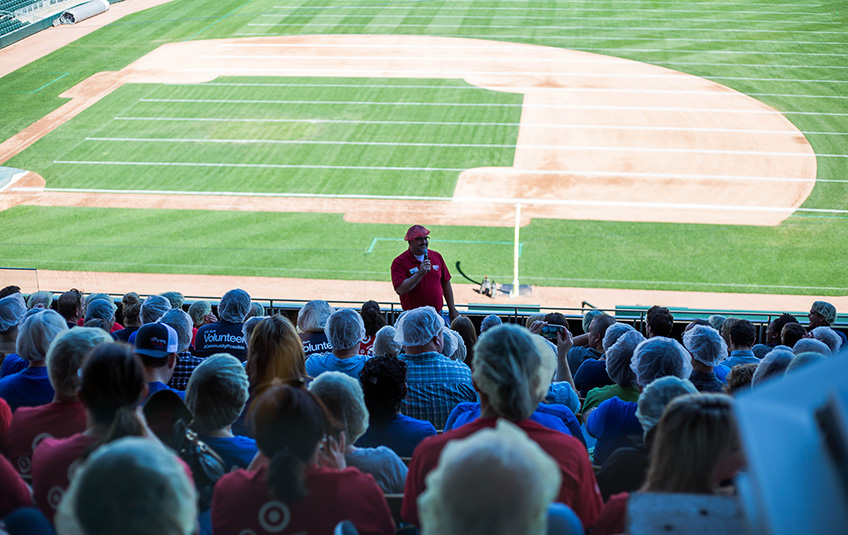 Thank You, Pack at the Park!
"Never doubt that a small group of thoughtful, committed citizens can change the world; indeed, it's the only thing that ever has." -- Margaret Mead
Twin Cities, we love you. 
In just two days, nearly 3,000 of you came together at Target Field to pack 760,104 meals for children around the world.

Our second Pack at the Park event was a huge success, thanks to you. And what you did matters now more than ever. Children around the world are facing drought and conflict -- things completely out of their control that intensify the hunger crisis. 

The event was a lot of fun, but more importantly, you DOUBLED the number of kids fed during last year's event.

More than 2,000 children will be fed every day for an entire year because of the work of your hands. And when kids are fed, they can concentrate in school, dream for the future and grow up effecting change in their own communities. You are helping build the foundation for these kids to be world changers.
Thank you to Fox Sports North and the Minnesota Twins and to all of our amazing sponsors for making this possible. 

You can help even more kids by volunteering at one of our permanent sites in the Twin Cities or by donating today.
Event Photo Gallery
Subscribe to The Feed
We'll periodically send stories of hope to your inbox.
Related Items