The Feed
Stories of Feeding God's Children Hungry in Body & Spirit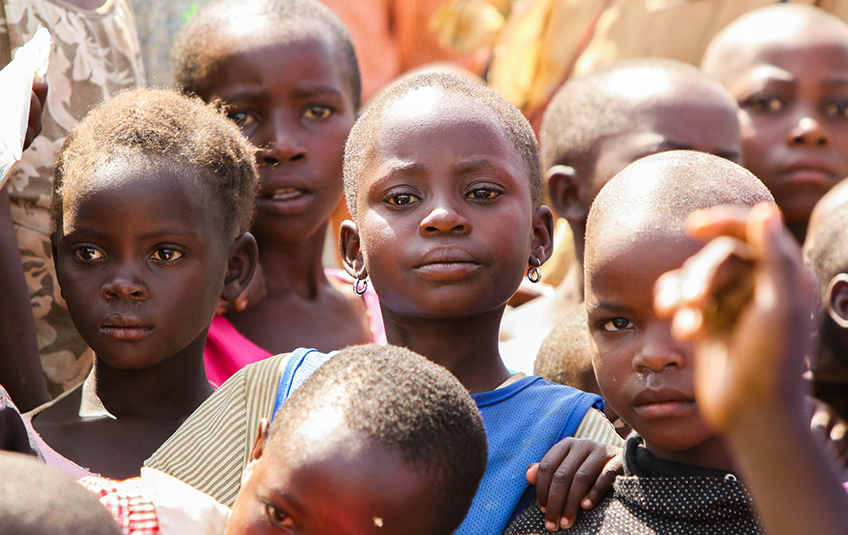 'God's Household:' FMSC's Work with Refugees
"You are no longer foreigners and strangers, but fellow citizens with God's people and also members of his household, built on the foundation of the apostles and prophets, with Christ Jesus himself as the chief cornerstone. In him the whole building is joined together..." – Ephesians 2:19-21
Violet, just 12 years old, was at home with her younger brother and cousin when conflict broke out near their home in South Sudan.

Her father had already died in the war. Fearing for their safety, Violet's mother instructed them to "run and hide and then keep on running."

So they ran. Thankfully the next day they found their Aunty who was also fleeing.

"We heard shooting, then we started crying. Aunty told us, 'Be quiet or they might kill you!'"

Together they made the 250-mile journey from South Sudan to the Ugandan border — constantly on the run with almost nothing to eat.

They made it to Camp Kiryandongo. That is where our partner, Feed the Hungry, feeds more than 7,000 young refugees each day. For six months Violet did not know if her mother was alive.

Months later, she learned that her mother was alive and that she would soon be reunited with her.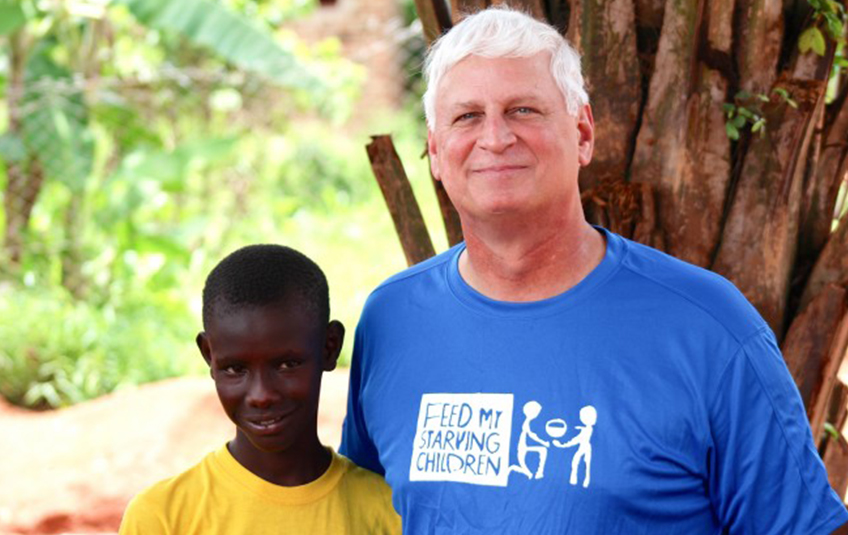 Violet is a great student. She loves math and wants to be an accountant and business woman. She is strong, Mark said, but her tears are always close to the surface.

"Please ask people to pray and help other children like me from South Sudan," she told Mark.

This story, Violet's story, is one of 65 million stories just like it.

Now, more than ever, children are being affected by the refugee crisis.

Last year, 51 percent of refugees were under the age of 18. This is the highest figure for child refugees in more than a decade, according to the UNHCR.

Feed My Starving Children meals reach many refugees worldwide. Our partners work tirelessly to bring nutritious meals and clean water to families and children in need.

While we don't take sides on political issues, it is important for us to share about our work with refugees, as feeding "the least of these" is what God called us to do in Matthew 25.
Join us in a prayer from the Lutheran Immigration and Refugee Service
Our Gracious Lord,
There are many in Your world today who have been forced from their homes by persecution and violence.
Keep them in your constant care, and bring them to a place of safety.
Be the Good Shepherd to refugees who are in flight. Guide them to the green pastures of safety.
Be the Everlasting Father to refugees who have lost home and loved ones. Lead, protect and provide for them.
Be the Great Physician to refugees who are suffering. Grant them healing and hope.
Be the Hiding Place to refugees who are languishing in camps. Shelter their souls as well as their bodies.
Be the Deliverer to refugees who have been able to return home. Restore their lives so that those who have sown in tears may reap in joy.
Be the Wonderful Counselor to refugees who have been resettled. Help them find their way in a new land.
Be the Giver of all good gifts to those who serve refugees. Empower them to do justice and love mercy and walk humbly with You.
Be the Lord of lords to all the earth, that those who rule would do so in justice and righteousness, and no one would have to become a refugee anymore.
We ask these things in the precious and powerful name of Jesus.

Amen.

Editor's note: In 2014, Mark Crea, Executive Director/CEO of FMSC, visited our feeding partners working with refugees in Uganda and Kenya. He first shared this story of 12-year-old Violet two years ago, but its relevance has only increased since then.
Subscribe to The Feed
A couple times a month, we'll send stories of hope to your inbox.
Related Items