The Feed
Stories of Feeding God's Children Hungry in Body & Spirit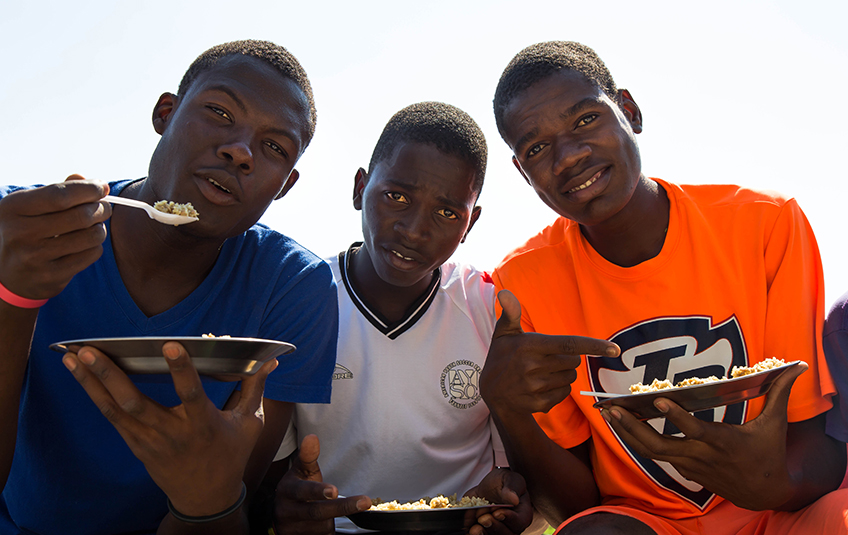 Big Kids Need Food, Too
"May all be fed. May all be healed. May all be loved." - A Simple Prayer, John Robbins    
We can all relate to the fact that our pre-teen and teen years are marked by intense physical, psychosocial and cognitive development. Who doesn't remember the intensity of their junior high and high school years? Now add hunger and its effects into the equation. 

The World Food Programme (WFP) details why adolescents are particularly vulnerable to hunger by explaining that it is because of the combined effects of increased physical activity, poor eating habits, lack of access to nutritious foods and unequal access to safe and improved livelihood opportunities.

Adolescents, those between the ages of 10 and 19, make up 16 percent of the world's population, but their needs are often unaddressed. 

Many successes in the fight against hunger have been the result of targeted investment in programs and policies benefiting younger children, according to UNICEF.

"Investing in a safe, healthy and productive transition from childhood to adulthood is critical to consolidating these successes," the agency has said, adding, "Not to invest in adolescence, or to focus on adolescents only when they become 'problems,' is to squander the investment already made in the early years."
 Basically, big kids need food, too.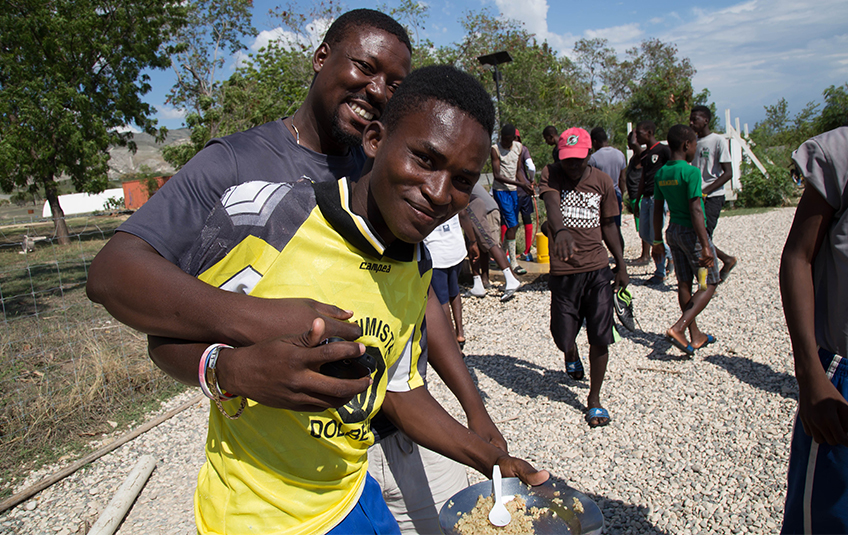 Many of Feed My Starving Children's partners across the globe work with adolescents. One FMSC partner in Zimbabwe works closely with a 15-year-old boy named Blessing, who we introduced you to in a previous blog post.

Blessing was pushed to extremes because he was so hungry and undernourished. He acted out in school and often didn't even attend school and resorted to stealing in order to find food.

This earned him the reputation and nick name "Bad Boy," but his grandmother knew all along that sweet Blessing was nothing more than hungry and desperate. Once he began eating FMSC meals, he was able to shake his "bad boy" reputation.
4 Situations Where Adolescent health is closely intertwined with hunger (WFP)
• The nutrition transition is linked to increasing rates of obesity and chronic diseases
• Conflict and war prevail and adolescent boys are targeted to serve as soldiers or join rebel groups and girls are raped or forced into long-term sexual slavery 
• The AIDS pandemic has been an uncurbed force; the plight of AIDS orphans, a tragic manifestation of the worldwide pandemic, deserves special attention. These children are extremely vulnerable to a range of nutritional, health, psychosocial and economic risks
• Rapid urbanization in the developing world is resulting in growing slums and, for young people, high rates of unemployment, suicide and crime
2 FMSC Partners Working with Adolescents
Many of our partners work with adolescents, but we are highlighting two from Haiti today.
Sport Disciple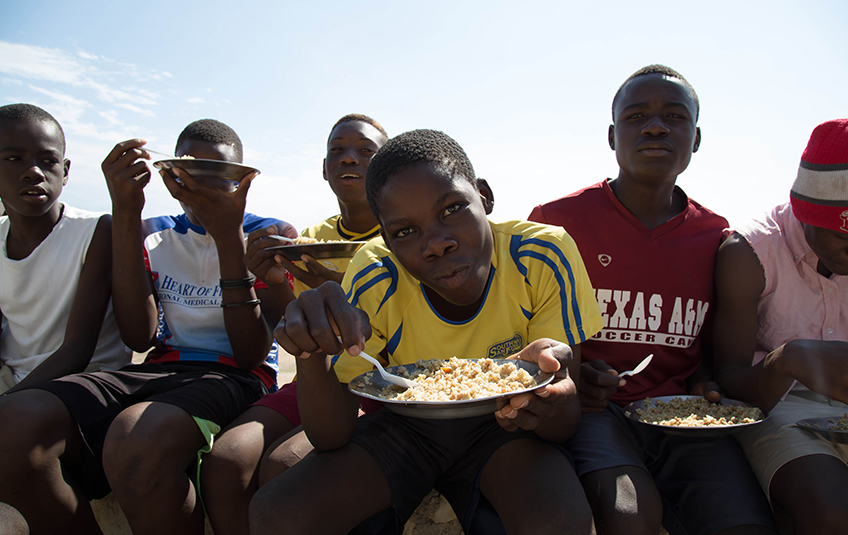 The goal of Sport Disciple's program is to build a "prototype" Christian discipleship program by incorporating Christian fundamentals, sports, community service, leadership development, life classes and nutrition programs that can be easily duplicated around the world. This ministry works with more than 1,500 kids between the ages of 4 and 19. The kids not only learn the fundamentals of soccer, they eat FMSC meals and give back to their own communities. Every Friday, teams meet their coaches and go to the homes of elderly people they have adopted. They bring locally made bread, water and FMSC meals. They help with chores, pray, visit about current events, ask questions about the past, sing and love on them.
GOALS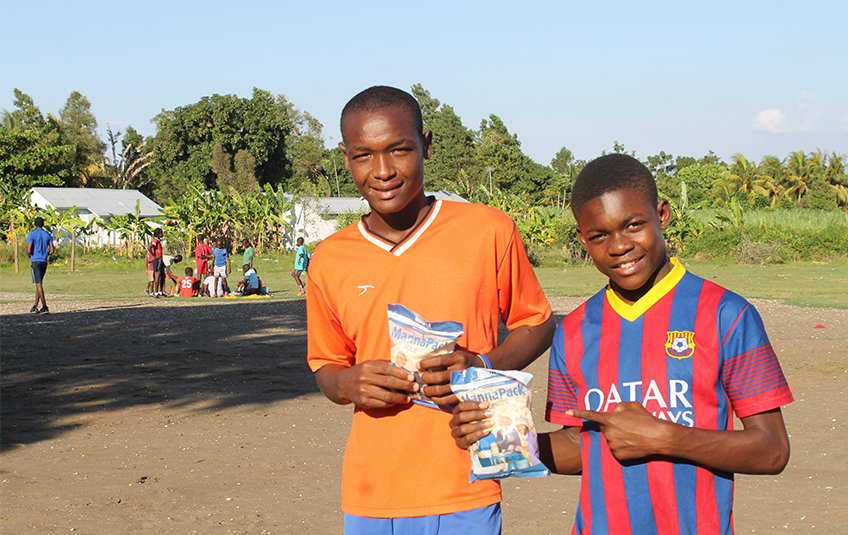 GOALS operates daily community-based sport-for-development programs in villages surrounding Leogane, Haiti with a goal of improving daily life and developing local leadership. Programs include after school soccer clubs, English language classes, literacy training for youth and adults, mobile medical clinics, school tuition scholarships, community gardening and recycling. 
From GOALS:
Children can't learn, play, or grow on an empty stomach, and providing food to our participants is critical to our sport, health, and education programs. In the village of Bossan where GOALS works, for example, the population mainly subsists on fishing and agriculture. There are no schools in the village, so most children walk several miles to town to attend school each day.

The GOALS soccer field is near the ocean, surrounded by sugarcane fields. Billy, 16, is from Bossan, and was proud to pose for a photo with bags of FMSC rice. "Rice is a typical meal here. It is a chance for us to get a hot meal at least twice a week when we come to play soccer," he said. Jean Kendy, 13, said, "it is motivating to know we are going to eat after we play at GOALS. Some of us walk a little long to come to the field and we are not always sure we will eat something at home at the end of the day."
You make a huge difference when you pack and fund FMSC meals. Thank you for your part in this important work of reaching this special age group!
Subscribe to The Feed
A couple times a month, we'll send stories of hope to your inbox.
Related Items