The Feed
Stories of Feeding God's Children Hungry in Body & Spirit
Will you Stand in the Gap?
"I looked for someone among them who would…stand before me in the gap…" – Ezekiel 22:30
Precious and Bridgett's mother died when they were young. Then their father disappeared, leaving the girls with an aunt who could barely afford to feed them.

Now, the sisters find comfort knowing they will receive a nutritious meal every single day through Feed My Starving Children's food partner Reach Now International – one of more than 70 FMSC partners that distribute lifesaving meals in communities devastated by poverty, natural disasters and civil unrest.

You have made this possible. Thank you.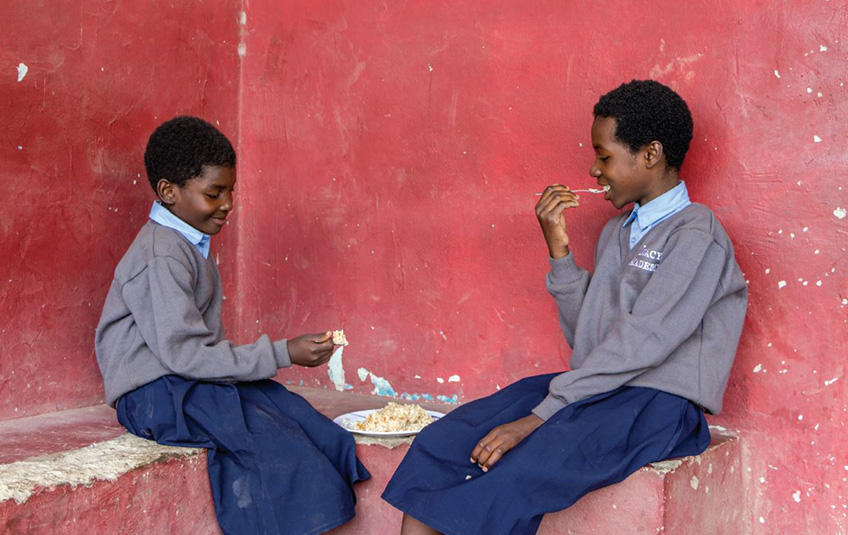 But this year, our partners have asked us for more food than we can provide. We are dealing with a 70 million meal gap – a gap that will leave children like Precious and Bridgett without food and without hope.

And for the first time in more than five years, we are unable to accept food aid applications for new partnerships.

This means lives are at stake.

Your continued financial support is critical. Simply put, we can't feed kids without you. We're asking for you to become a Hope Sustainer today. 
What is a Hope Sustainer? 
Hope Sustainers are passionate donors who believe in FMSC's mission and commit to give a reliable monthly donation.

Literally speaking, to sustain something means to support its weight, to endure without giving way or yielding. We think that's a beautiful picture of what a Hope Sustainer does through a reliable monthly gift.

"To keep a person from giving way, as under trial or affliction.
To keep up or keep going, as an action or process.
To supply with food, drink, and other necessities of life."
- dictionary.com
Your monthly gift lays the foundation FMSC relies on to sustain kids like Precious and Bridgett. Will you stand in the gap TODAY by giving a one-time gift or becoming a Hope Sustainer?
Yes, I will stand in the gap
Donate by credit card, bank account or digital wallet.
Subscribe to The Feed
A couple times a month, we'll send stories of hope to your inbox.