The Feed
Stories of Feeding God's Children Hungry in Body & Spirit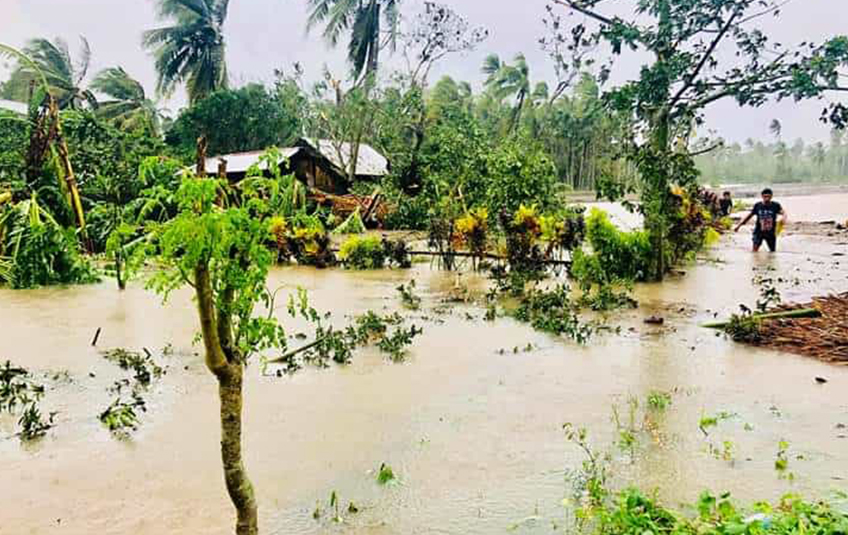 FMSC Partners React Quickly to Typhoon Kammuri
"May your unfailing love be with us, Lord, even as we put our hope in you." — Psalm 33:22
At least 17 people were killed when Typhoon Kammuri struck the Philippines this week. Hundreds of thousands of people were evacuated with many seeking shelter in churches. 
More than 900 homes were destroyed and thousands more damaged in Marinduque, the site of Feed My Starving Children's first Project Based Food Assistance (PBFA) program.

FMSC works with more than a dozen partner organizations embedded in the Philippines. Every day these faithful partners distribute MannaPack™ products in schools, orphanages, medical clinics and feeding programs to break the cycle of poverty.

This partnership model also means that lifesaving FMSC meals are often ready for distribution when disaster strikes.
Relationships and Resilience
Risen Savior Missions and HAPAG-ASA designate two containers of MannaPack™ Rice for disaster relief during months when natural disasters are more common. This planning allows our partners to react quickly in case of a natural disaster.
These partners even send food to safe areas that are forecasted to be hit by a typhoon. If they do not use it for natural disasters it is incorporated into their existing feeding programs.

At this time, our partners are deploying more than six containers of lifesaving meals to the areas hardest hit by Typhoon Kammuri and will continue to assess the need for food relief.

One of the reasons our partners were able to act quickly is a program called CROPPS, which stands for Coalition of Relief Organizations Promoting Practical Solutions. CROPPS brings FMSC's food distribution partners together to collaborate, solve problems and share resources.

"Crisis response is one of the many reasons we created global CROPPS groups," Matt Muraski, VP of International Programs and Supply Chain said. "Because of these deep relationships, distribution partners demonstrate greater resilience in the face of disaster as they work collaboratively to help those impacted by natural disasters." 
What's Next?
The largest threats are now mudslides and flooding. Please pray for our partners and those they serve in the Philippines as they recover from Typhoon Kammuri.
Our partners wouldn't be able to respond so quickly in times of disaster if you weren't working faithfully behind the scenes to pack and fund meals. Thank you.
Subscribe to The Feed
A couple times a month, we'll send stories of hope to your inbox.