The Feed
Stories of Feeding God's Children Hungry in Body & Spirit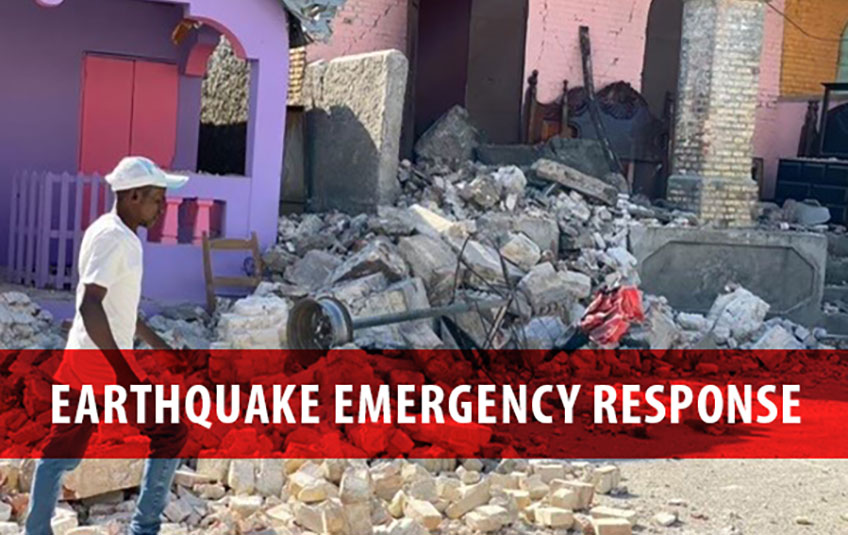 Haiti Earthquake Emergency Response
"Do not be anxious about anything, but in every situation, by prayer and petition, with thanksgiving, present your requests to God." — Philippians 4:6
August 19 is World Humanitarian Day, a day to honor aid workers who risk their lives serving others. We'd planned to celebrate the many ways our partners give of themselves every day, working tirelessly to get FMSC food in the hands of those who need it most. Never did we expect that, on this day, so many of our partners would be directly affected by a devastating earthquake. The work isn't easy, but God sustains. To every one of our partners: Thank you.
On Saturday, August 14, devastating earthquake struck Haiti. At a magnitude 7.2, this was even stronger than the catastrophic earthquake that hit the island in 2010.
Damage is severe. Casualties are still rising and hospitals are overwhelmed. The cities of Les Cayes, Petit-Trou-de-Nippes and Jeremie were hit hard. The country is in a state of emergency.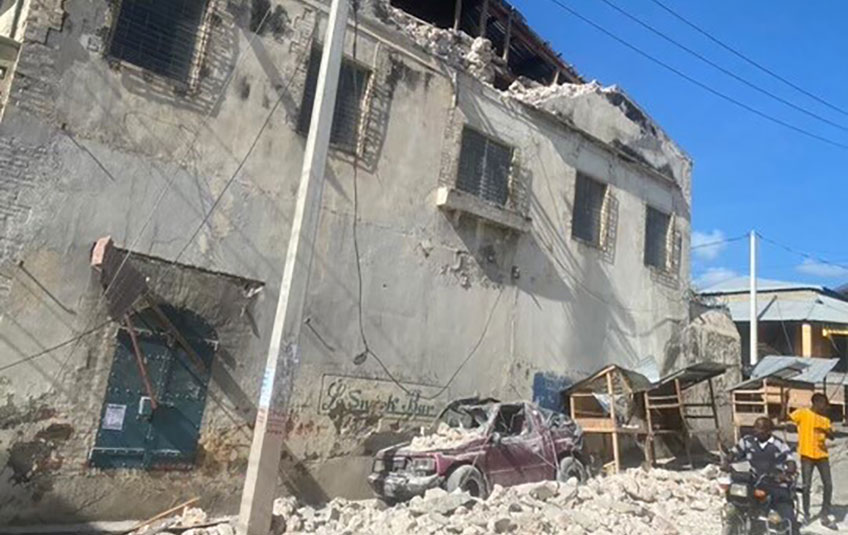 FMSC is responding
We have been in Haiti for more than two decades. Our partnerships and relationships are deeply rooted. We share their heartbreak. Since Saturday morning, FMSC has been working with our partners to assess needs as they evolve, and we are responding as quickly as possible.
Haiti is one of the most food-insecure places in the world, and it's difficult to overstate the level of crisis the country is currently facing. Still reeling from the presidential assassination in July, Haiti strains under the weight of an ongoing pandemic, political and civil unrest, skyrocketing food prices, paralyzing fuel shortages — and now this earthquake.
Millions of MannaPack® meals are currently being deployed for emergency needs in Haiti, and more are en route — but it's not enough.
What you can do
PRAY
Pray for miraculous recovery of those still missing and safety for rescue personnel.
Pray for hope for the many Haitians experiencing loss of loved ones. 
Pray for continued provision and smooth and speedy transportation of FMSC food to those who need it.
GIVE
Lives are on the line — and we need your help to increase our response to disasters like the earthquake in Haiti.Will you give an emergency gift today to provide more meals for children and families in crisis.
Donate Now
Donate by credit card, bank account or digital wallet.
Subscribe to The Feed
A couple times a month, we'll send stories of hope to your inbox.