YOU Changed Despair into HOPE
Stories of Feeding God's Children Hungry in Body & Spirit
Related Items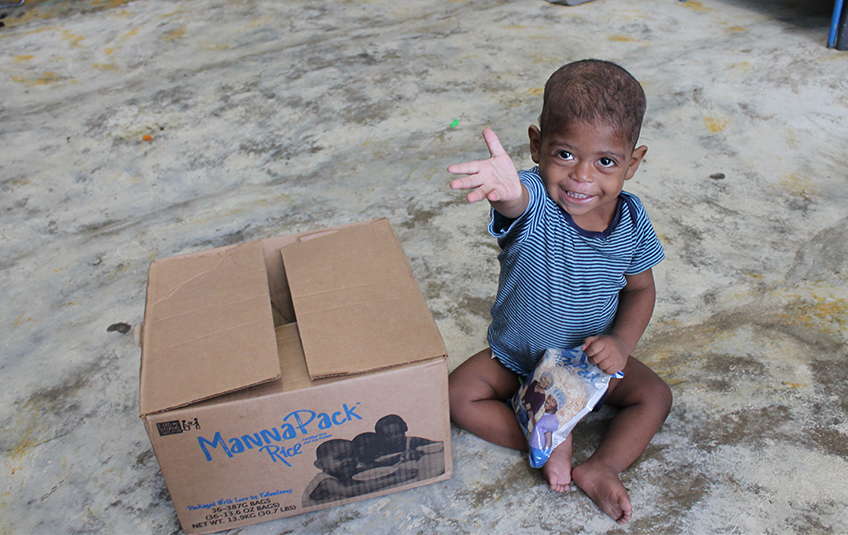 YOU Changed Despair into HOPE
Tears ran down Paul Evens' face. His tummy was severely bloated from malnutrition and hurt terribly.

At almost two years old, Paul Evens weighed only 17 pounds. A healthy boy his age should weigh at least 25 pounds.

His parents and three other children live deep in the mountains of Haiti in a dusty home of rocks, tin and clay.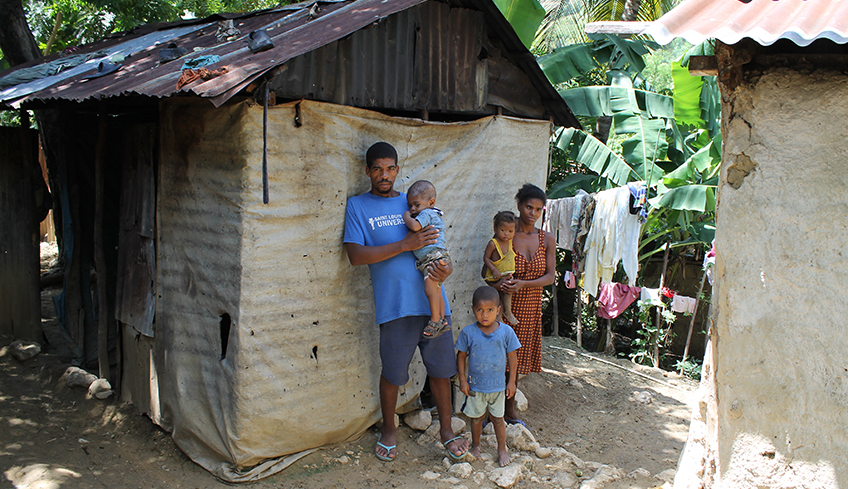 Paul Evens' father grows beans, corn and bananas. His mother sells whatever is harvested. But they barely earn $5 a day. Feeding Paul was the hardest. Babies need so many nutrients. They couldn't feed him enough.

Paul was going to die.

His father desperately carried him down the mountain to Real Hope for Haiti (RHFH), one of Feed My Starving Children's food distribution partners. The only clinic available for miles, RHFH was their only chance. If they couldn't get help for Paul, they would soon bury their baby son.

RHFH diagnosed Paul with kwashiorkor, a painful form of malnutrition that causes intense swelling. He was very sick with a fever, diarrhea and vomiting. He needed nutritious food—immediately.

Paul began eating FMSC MannaPack Rice daily. He slowly gained weight.

"Paul Evens was very sick when he was first admitted to the center," said Licia Betor from RHFH. "We weren't sure he was going to live. It took him several weeks to recover enough where he could even sit up on his own."

When he was first admitted to RHFH's clinic, he never smiled. Paul has become a joyful little boy who loves to play with his friends. He likes colorful toys that make noise and enjoys stacking blocks.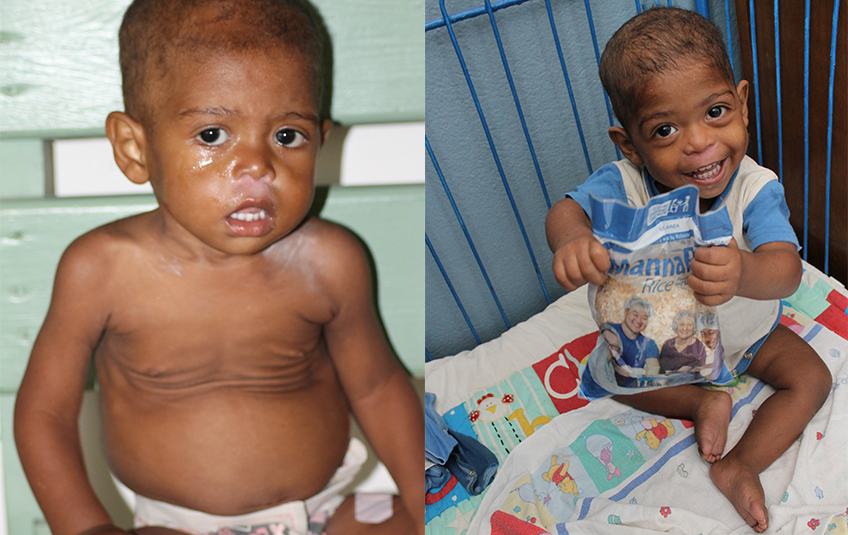 Because you faithfully fund and hand-pack FMSC meals, Paul recovered. He now weighs 23.5 pounds! What an incredible transformation and answer to prayer! You are God's hands in action.

Licia said gratefully, "Paul's family is so excited to see him healthy and happy."

Without you, Paul's story would not be possible. From the bottom of our hearts, we simply say, "Thank you."

If you'd like to donate, you can do that here:

"Be strong and take heart, all you who hope in the Lord."
Subscribe to The Feed
We'll periodically send stories of hope to your inbox.