The Feed
Stories of Feeding God's Children Hungry in Body & Spirit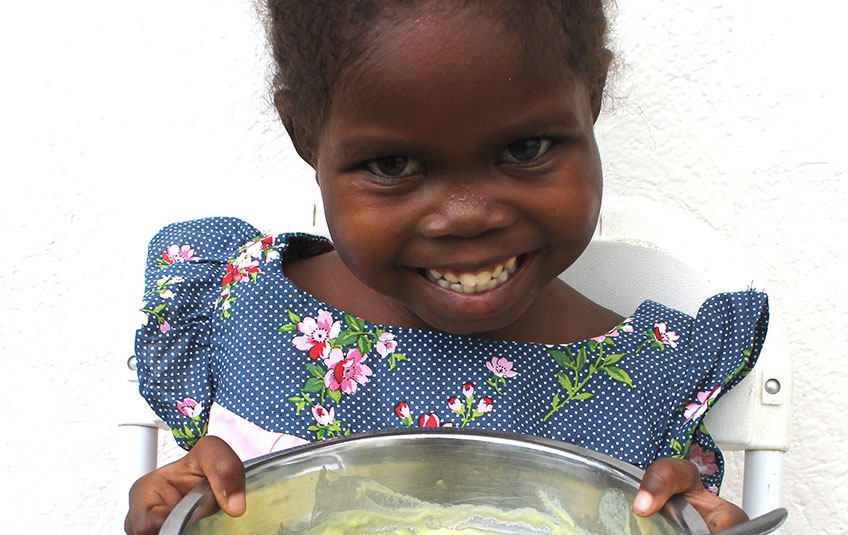 Food in action: Esther's story
Esther* and her family live in Haiti one of the most food-insecure places on the planet. Hunger in Haiti has spiked over the last several years — devastatingly, nearly half of families in the country are living in acute hunger, many on the brink of starvation.
Esther's parents already experienced the heartbreaking loss of one child to starvation — so when Esther became ill, they did everything they could to get help.
They walked an hour to reach the Real Hope for Haiti Rescue Center.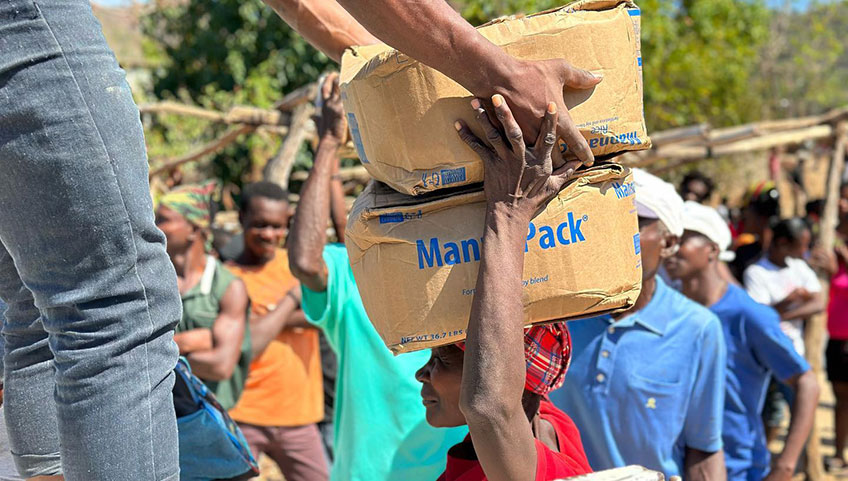 Esther was quickly identified as severely malnourished and admitted for inpatient care. The clinic provided MannaPack® Potato-D — a fortified potato and soy meal formula specifically designed to complement rehydration and boost recovery from diarrhea.
Within days, Esther was feeling so much better.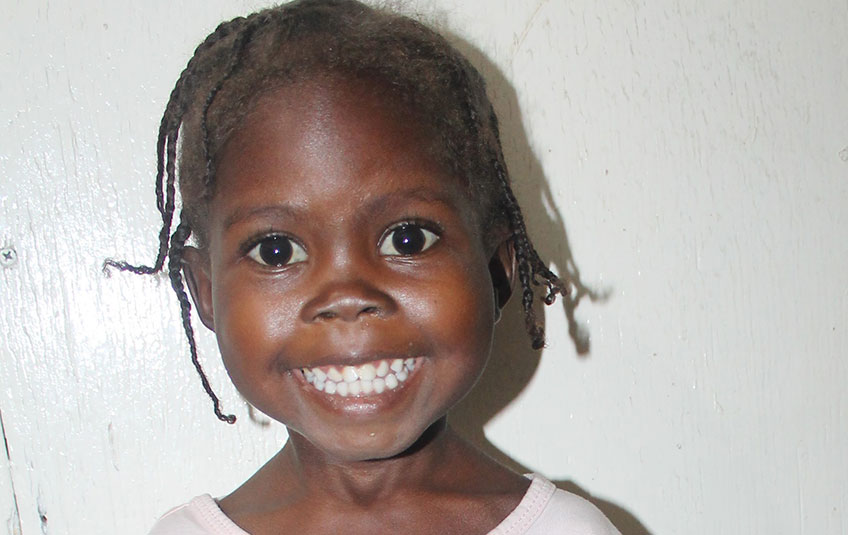 A crisis that cannot wait
Malnutrition in Haiti is severe — and poverty, violence and a cholera outbreak have plunged the country deeper into emergency status. This is a crisis that cannot wait.
Since the beginning of 2023, your generosity has helped FMSC send 10.1 million meals to our partners in Haiti. Each one of those meals is lifechanging to those who receive them — but we need to send more, in Haiti and other hunger hotspots around the world. At just 29 cents each, every donation can do so much. Will you fund meals today?
And when you become a part of Something Greater™ as a monthly giver, your consistent giving helps us provide reliable meals in the most unstable places. Join Something Greater >>
*Name changed to protect privacy.
Donate Now
Donate by credit card, bank account or digital wallet.
Subscribe to The Feed
We'll periodically send stories of hope to your inbox.