The Feed
Stories of Feeding God's Children Hungry in Body & Spirit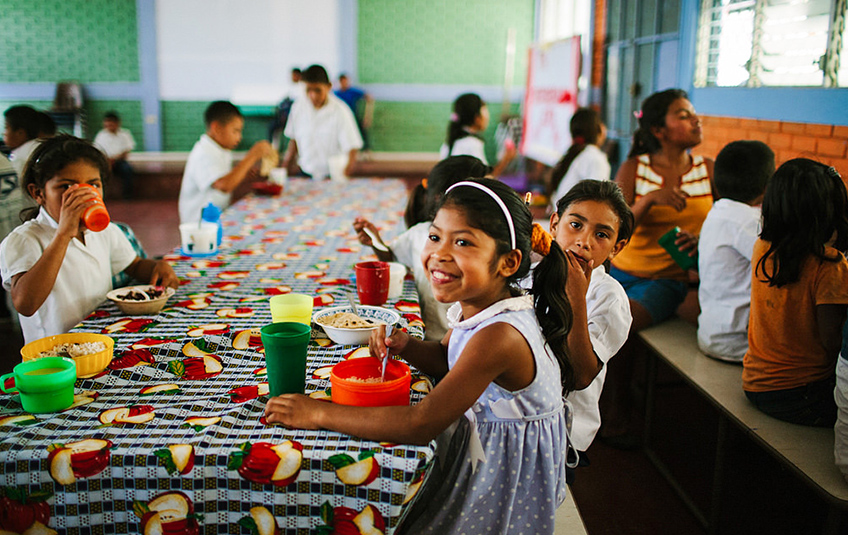 The Power of Food in Nicaragua: A Holistic Approach to Education
"You are the God who performs miracles; you display your power among the peoples." –Psalm 77:14 
This summer, we have been bringing you stories of the power of food in education. We've introduced you to our partners on the ground doing amazing things to educate children and empower them to bring lasting change to their communities.
Nutritious food paves the way for education. It helps kids concentrate in school and dream for the future.

Education is crucial in the fight against hunger, and Fabretto Children's Foundation, one of Feed My Starving Children's faithful Nicaraguan partners, has made that their mission.

The organization has been building relationships within Nicaraguan communities for more than 60 years with a mission to empower underserved children and their families to reach their full potential, improve their livelihoods and take advantage of economic opportunity through education.
Today, Fabretto serves 20,000 children in seven Fabretto Education Centers and more than 440 local public schools.
FMSC is honored to partner with this incredible organization. Because of you, we have shipped more than 33 million meals to Fabretto to support their education programs. 
A Holistic Approach to Education
From Fabretto:
At Fabretto, we believe in the power of education to enable children and youth — the future leaders of Nicaragua — to break the cycle of poverty.

Our holistic approach to education involves the entire community. Together, with help from parents, teachers, community leaders, decision makers, and supporters like you, we are transforming the futures of children and youth in Nicaragua.

Our goal is to create nurturing environments for children to thrive. We recognize the attitudes of those around them impact the way they grow and develop.

That's why we work closely with parents, and teachers, to help them develop the skills and abilities that they need to become the best they can be. Their active participation is essential to ensure children's positive development.
More on Fabretto
Transcending hope in Nicaragua
Subscribe to The Feed
We'll periodically send stories of hope to your inbox.
Related Items