The Feed
Stories of Feeding God's Children Hungry in Body & Spirit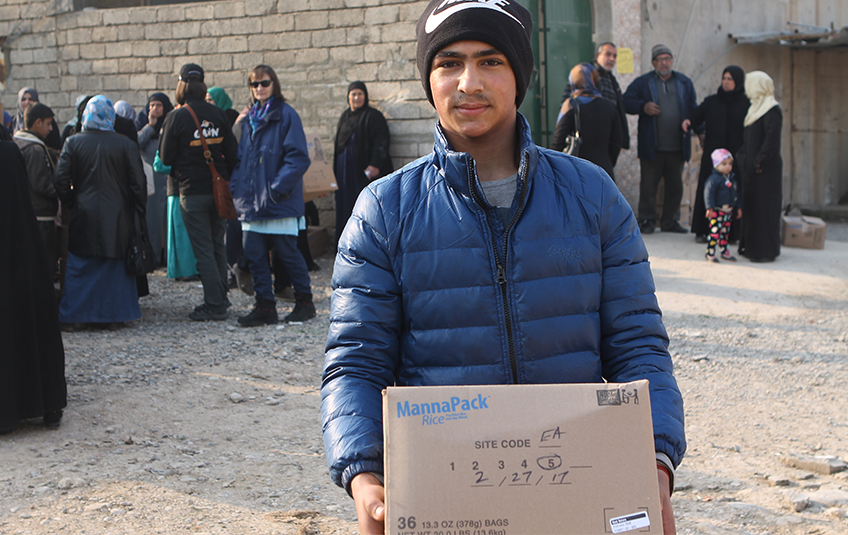 Hope is Greater for Refugees in Iraq
"We have this hope as an anchor for the soul, firm and secure." – Hebrews 6:19 
Saeed was trapped for months in ISIS-controlled Mosul with no access to doctors or medicine to treat a painful stomach ulcer. He couldn't eat solid food and was malnourished and weak when he arrived at a refugee camp where Feed My Starving Children partner, World Help works.

"Once I ate the fortified rice distributed by your team, I felt comfortable, and the pain was gone," Saeed said.

He now volunteers and helps distribute MannaPack™ Rice and other supplies to his fellow refugees in the camp.

"He is grateful for the love you showed him and wants to show that love to others," World Help staff said.

Saeed is one of about 250,000 Syrian refugees in Iraq, displaced by more than 10 years of conflict with other nations or rebels within their own country.

Earlier this year, World Help provided 500,000 meals to refugees in Iraq, including Saeed.

These camps often lack basic resources such as nutritious food. The little food available quickly runs out because the camps are so overcrowded, according to World Help.

Without enough food, those in the camps can become sick. Children suffer from malnutrition.

That is why it matters so much when you pack and fund FMSC meals. Those meals reach people like Saeed, providing comfort and hope.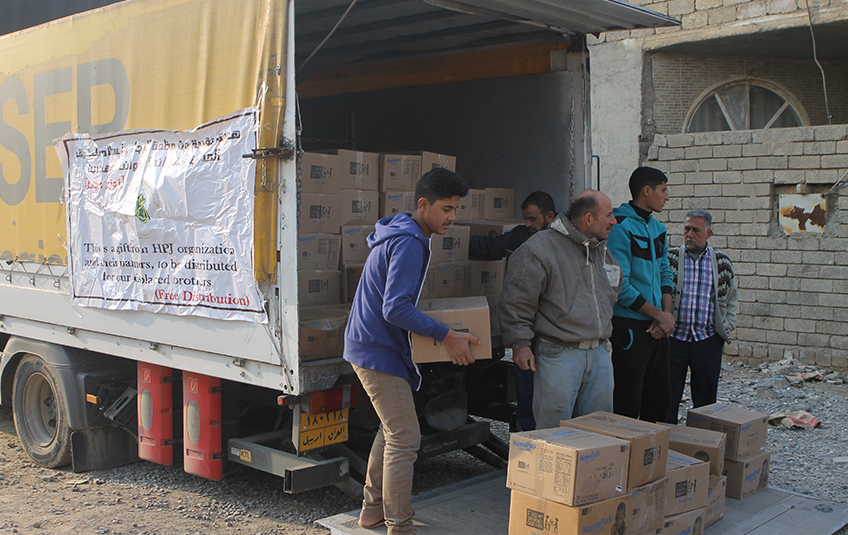 Hope is Greater
World Help is a Christian humanitarian organization that exists to serve the physical and spiritual needs of people in impoverished communities around the world.

World Help provides strategic aid and relief in crisis and empowers community development through sustainable, holistic projects designed to promote growth without fostering dependency.

Within these communities, World Help works to support spiritual development and enrichment. By joining with trusted indigenous partners the seeds of transformation are planted, while enabling the Gospel to be shared. 
At FMSC, we believe that food assistance and community development work together.

"There's all this space on the spectrum between relief and development, said Matt Muraski, VP of International Programs and Supply Chain at FMSC. "FMSC thrives across the entire continuum."

We embrace the complexities within the larger conversation about relief and development. Our partnerships with World Help and others work to create multifaceted solutions to hunger.

Hope is greater than conflict. It's greater than drought and famine and disease. It's greater than earthquakes and hurricanes. It's greater than poverty. And it's greater than hunger.

Thank you for believing this. Every time you put on a hairnet and pack meals or write a check or drop a quarter in a bucket, you are saying, "Yes. Hope IS greater."

What you do makes a difference. We need you more than ever as conflicts and natural disasters continue to wreak havoc in the lives of children around the world.
Sign up to pack meals TODAY. 
Subscribe to The Feed
We'll periodically send stories of hope to your inbox.
Related Items