The Feed
Stories of Feeding God's Children Hungry in Body & Spirit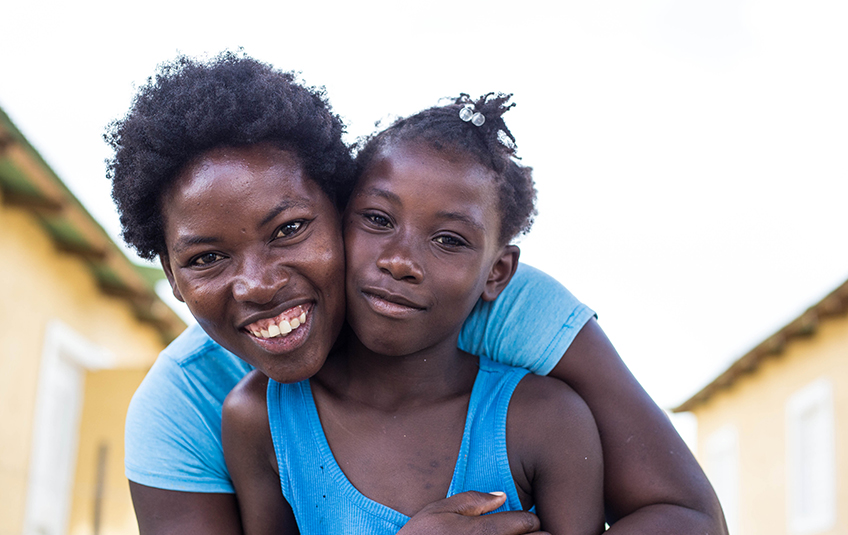 How You Empower Girls Around the World
"Child Marriage is a practice that robs millions of girls of their childhood, their rights and their dignity." – Archbishop Desmond Tutu
In the Dominican Republic, FMSC's Project Based Food Assistance (PBFA) initiative in Batey 106 has empowered the batey's own community members to transform this once struggling sugarcane community. Rosa's story is part of a larger story of Batey 106. You can read the full piece here.
Rosa remembers watching her older sister get married at 13 years old. And it wasn't just her, she said.
Rosa has lived in Batey 106 her whole life and seen girls as young as 12 get married and have babies.
"You would see children carrying children, and this caused a lot of problems," the 29-year-old committee member said. "They knew that was the only way they could find what they were looking for and be taken care of."
But it's different now.
"This project has done a big thing for the females of this community," she said about the PBFA. "Now there's a mentality with the young girls that there is more."
And it's personal for Rosa as a mom of three girls ranging in age from 10 months to 9 years.
She dreams that her daughters can achieve what she wasn't able to, and now she knows they have that opportunity.
But the project has also revitalized her own dreams. She is currently finishing secondary school and has plans to study psychology.
Rosa's story is one we see over and over across the globe. Child marriage among girls in developing countries continues to be a prominent issue and great concern despite a small decline in the proportion of young women who were married as children, according to the UNFPA and UNICEF.

One in three girls in the developing world will be married by the age of 18, according to the Foundation for Women's Health Research and Development.
A deeper look into the effects of early marriage in developing countries
While child marriage can happen to both genders, it disproportionately affects girls. 
Child marriage is widely recognized as a direct form of discrimination against girls who are often deprived of their basic rights to health, education, development and equality.

Women who attend high school are considerably less likely to marry during adolescence, and in countries with a higher proportion of women with secondary education, the proportion of those marrying as adolescents is even lower.

In developing nations, between half and three-quarters of all first births for married women occur less than two years after getting married. Simply put, early marriage typically results in childbearing at a young age.

And early pregnancy poses significant risks for young women, as well as for infants. Poverty and inadequate access to maternal and child health services intensify these risks.

Furthermore, women who marry at a young age likely will find parenthood the sole focus of their lives at the expense of development in other areas such as education, work experience and personal growth.

But hope is greater than issues even as great as these.

By volunteering to pack FMSC meals, or donating to fund FMSC meals, you are investing in the future of young women like Rosa across the world.

Katie Koranda contributed to this report.
Subscribe to The Feed
We'll periodically send stories of hope to your inbox.
Related Items