The Feed
Stories of Feeding God's Children Hungry in Body & Spirit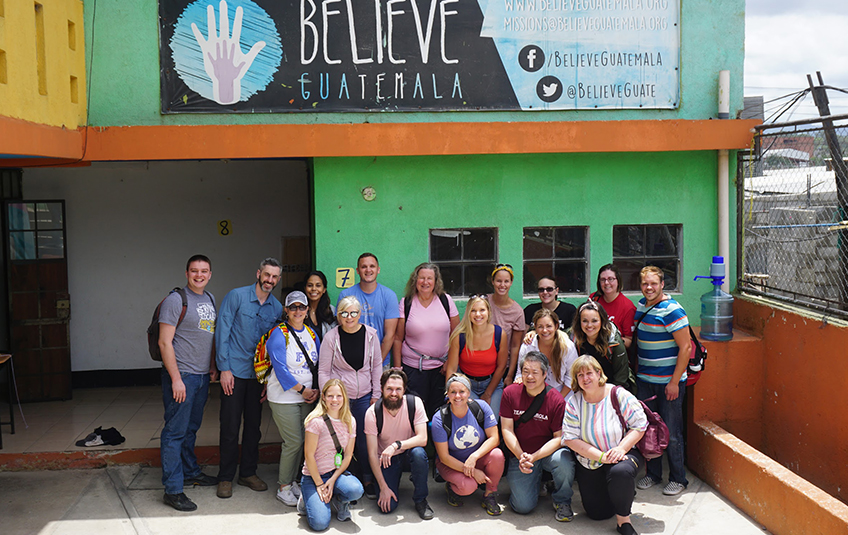 In Guatemala: Study Abroad Empowers FMSC Staff
Update (Nov. 2019): This program is on a temporary hiatus.
"So that is how to create a single story, show a people as one thing, as only one thing, over and over again, and that is what they become." — Chimamanda Ngozi Adichie
Cara, a Volunteer Program Supervisor at Feed My Starving Children's Schaumburg, Illinois site, recently visited Guatemala with FMSC's Study Abroad program. This five-day program is dedicated to making the FMSC site and MobilePack™ staff experience the best it can be. It's a unique training program that invests in staff members through an international experience that enhances and inspires FMSC storytelling.

We believe seeing FMSC's mission firsthand through Study Abroad empowers site and MobilePack staff in their special role at FMSC.

The three-day curriculum consists of morning classroom time where staff go in depth into some of FMSC's programs and mission and discuss tough questions. They spend their afternoons visiting FMSC partners: distributing food, playing with kids and worshiping together. Fun cultural experiences are built into the curriculum.
Cara shares what she learned from the Study Abroad experience:
It's really hard to find the words to accurately sum up this trip. I, along with the 18 colleagues I traveled with, had an incredible time. We got to bond with one another. We learned a lot — both about the organization we're blessed to work for and the wonderful people of Guatemala.

We were challenged. We laughed. We cried. We were ecstatic to see some of our food, the very food some of us helped pack with our own hands, be distributed to families. We were heartbroken to see some of the conditions in which some of these children and families live. We were inspired by the resilience and faith the people of Guatemala have.

So, what do I want to be the takeaway from this trip? What do I want to convey to all of you? It's something I've been wrestling with, and here's what I have.

My main prayer is that you all see the people of Guatemala through the eyes of Jesus. My prayer is that as all of us who were on this trip tell stories, when you all come in to a site or a MobilePack and get to hear them, that we can tell them in a way that dignifies people.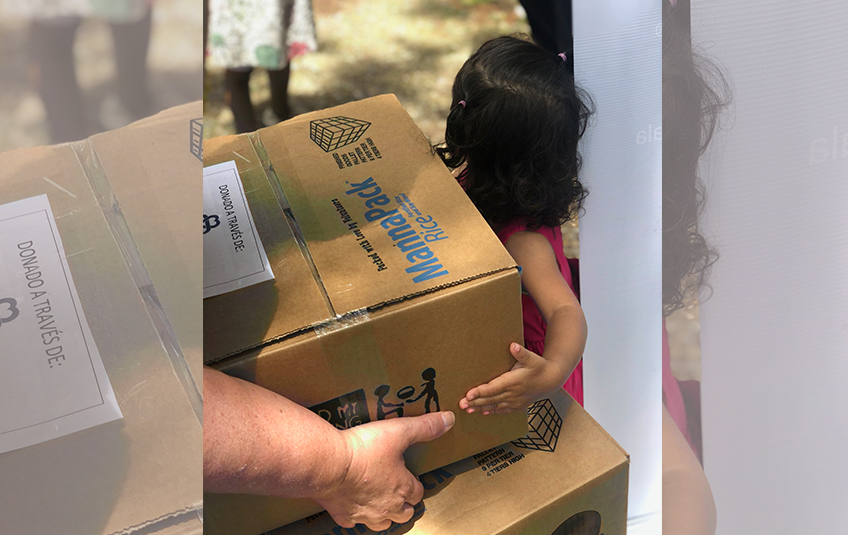 Because if you all can see these people through Jesus's eyes, there will be no pity for them.

There will be genuine empathy. Your heart will break for what it's supposed to break. Some –not all – of these children live in awful conditions. Some do not have enough food to eat and grow. That should break your heart. It broke mine.

But also when you see these people through the eyes of Jesus, you will see their faith. You will see how hardworking they are. You will see their joy. You will see people – just like you and me.

In the words of one of our partners, the people of Guatemala are not broken. They are a team. Let's come alongside them and pray for them and with them and support them.
Subscribe to The Feed
A couple times a month, we'll send stories of hope to your inbox.