The Feed
Stories of Feeding God's Children Hungry in Body & Spirit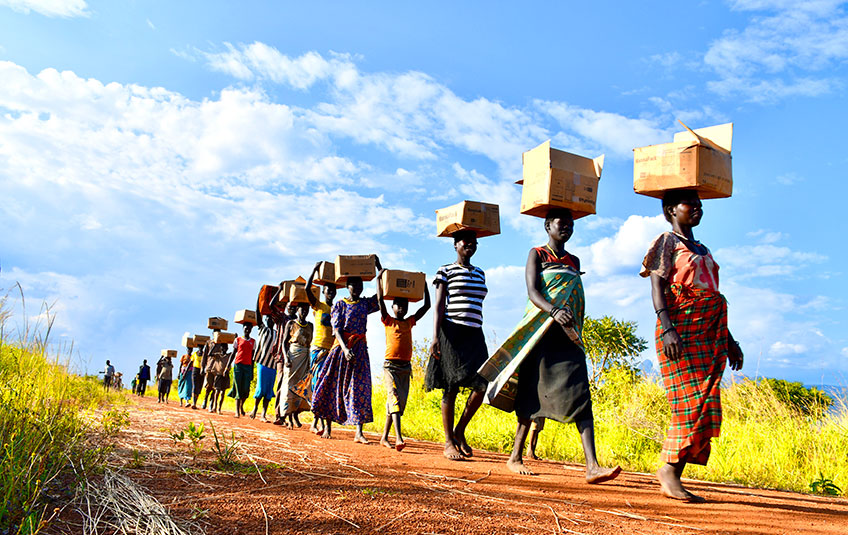 Did you know? | Project Based Food Assistance (PBFA)
FMSC believes that food assistance and community development work together. There's a whole spectrum between relief and development — and a lot that you may not know about FMSC's work in the middle. Did you know …?
FMSC uses Project Based Food Assistance (PBFA) to partner with communities for a single goal: sustainable, locally driven and community-led food security.
Unlike our usual distribution model, PBFA initiatives begin with an end in sight — the program usually lasts three to five years. This is targeted food assistance specifically designed to bridge the gap from short-term aid to self-sufficiency.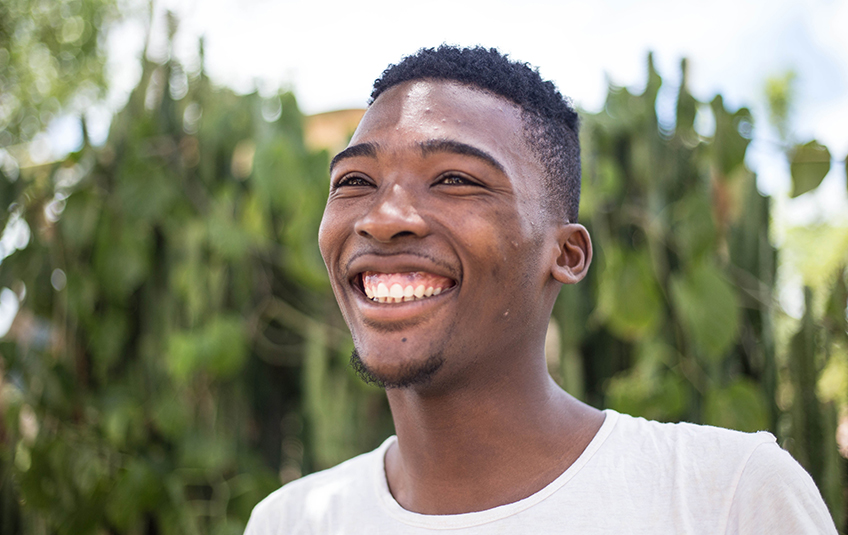 Here's how it works
Local partners welcome the FMSC team into a community. Once connected, we stop taking initiative and just listen. We follow the lead of those who know best — the people who actually live in that community.
Local residents form a committee — pastors, teachers, famers. All bringing different strengths, different perspectives — but what they have in common is that they are all in to see their community rise out of poverty.
"Being part of the committee gives us a positive influence that we did not have in the community. It means a lot to us that FMSC values our opinions for this project. Changes do not happen without community involvement." — Pastor Marc, president of the Te Wouj project committee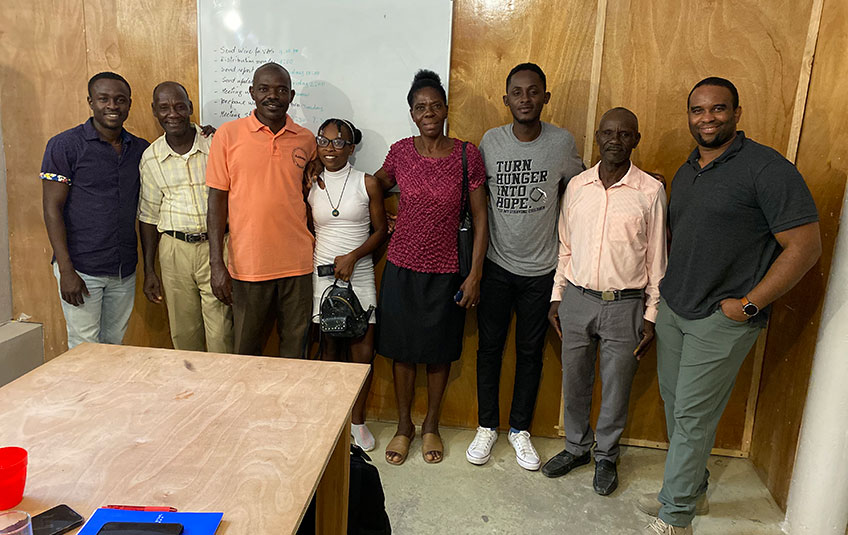 Above: FMSC Vice President of International Programs Junior Obrand (far right) with Te Wouj PBFA committee members
The committee identifies what they need — anything from agriculture to hygiene to vocational training opportunities. FMSC provides financial support and uses a steady supply of MannaPack® meals as a platform to build stability in the community.
The end goal? Self-sufficiency.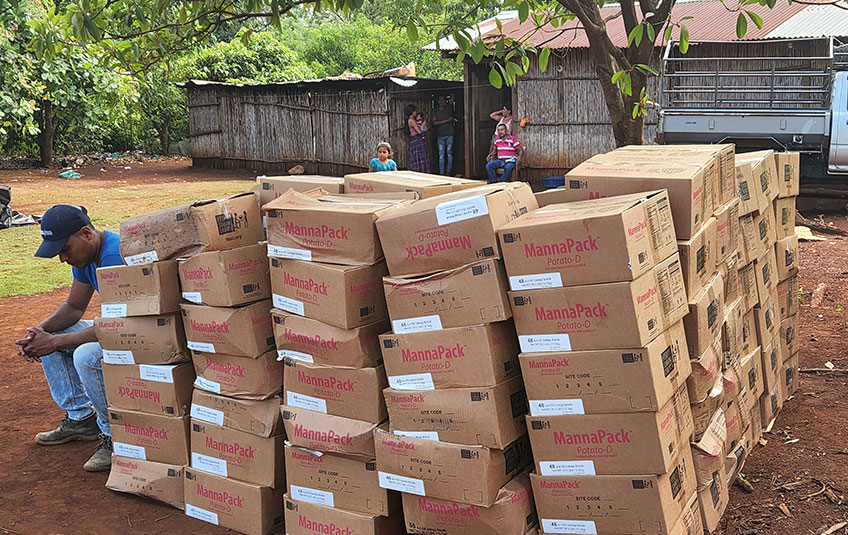 In Marinduque, Philippines, community-led projects included nutrition education, livelihood training and women's empowerment groups.
In Batey 106, a small village in the Dominican Republic, the committee decided to pursue English and culinary classes to empower residents to find stable employment with the local tourism industry.
The Te Wouj, Haiti, PBFA initiative invested in local handwashing stations at the onset of the COVID-19 pandemic. They're planting trees and acquiring livestock. This community has seen so many challenges since their PBFA launched — civil unrest, a devastating earthquake — but they're moving forward with hope.
"We feel like FMSC is our family. When the earthquake happened last year, some people thought the project would stop. We have assurance now. We see hope." — Te Wouj PBFA committee member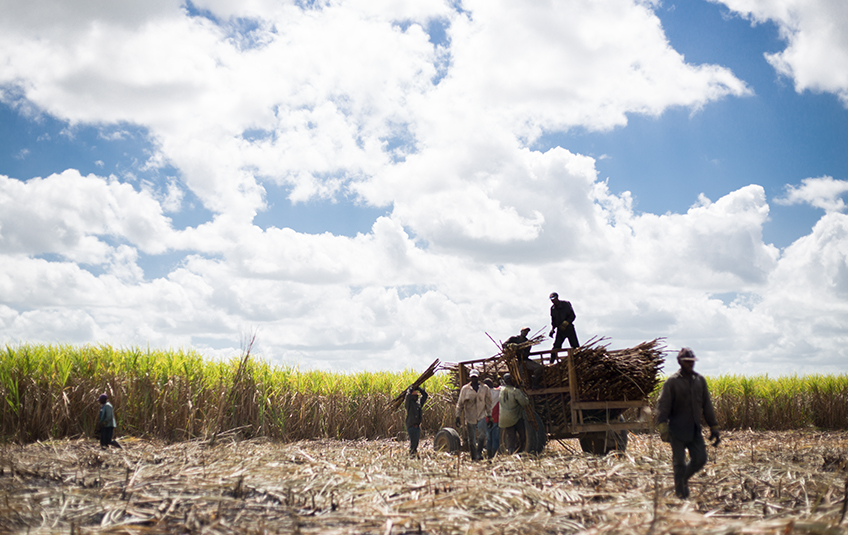 By the grace of God and with your support, we've recently launched two new PBFAs — Nakwanya, Uganda (September 2021), and Manuel Colón Argueta, Guatemala (May 2022).
Your gifts provide FMSC meals — and sustainable change — every day.
Donate Now
Donate by credit card, bank account or digital wallet.
Subscribe to The Feed
A couple times a month, we'll send stories of hope to your inbox.