The Feed
Stories of Feeding God's Children Hungry in Body & Spirit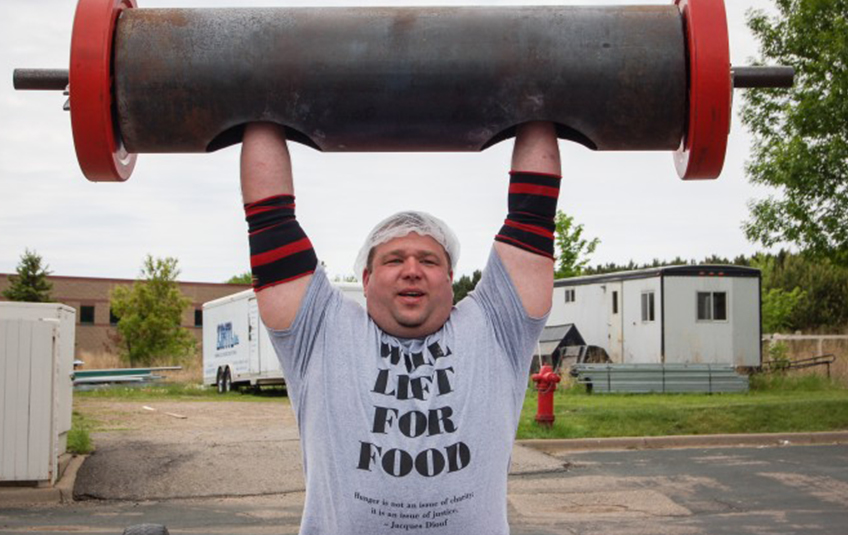 Will Lift for Food
July 17, 2015
Guest Author
Judy Watke is a development advisor for Feed My Starving Children.

"If you spend yourselves in behalf of the hungry and satisfy the needs of the oppressed, then your light will rise in the darkness, and your night will become like the noonday." Isaiah 78:10

Incredible power, beyond physical strength, prompted Amy Simmer to host a Strongman Competition. Though she's competed for America's Strongest Woman, Amy is competing for a greater prize.

"I struggled for a long time with feeling like all my world records in powerlifting and my trophies for Strongman Events were kind of meaningless because they didn't make the world any better or benefit anyone," Amy told us. "Strong Enough to Make a Difference is my way of making my strength something that does affect the world."

The "Strong Enough To Make A Difference" competition included five feats of strength including a harnessed truck pull, crucifix hold and push/pull medley. The event raised over $3,800 for Feed My Starving Children.

"It is all worth it when I see how many people we will feed with our effort and when I receive thanks from the athletes for organizing a meaningful event," Amy said.

Winners of the competition added a handmade plate to their trophy case, reminding them that lifting for food means a plateful of FMSC MannaPack rice for a child who hopes to one day be strong. Big thanks to Amy and her team!



Related Items