The Feed
Stories of Feeding God's Children Hungry in Body & Spirit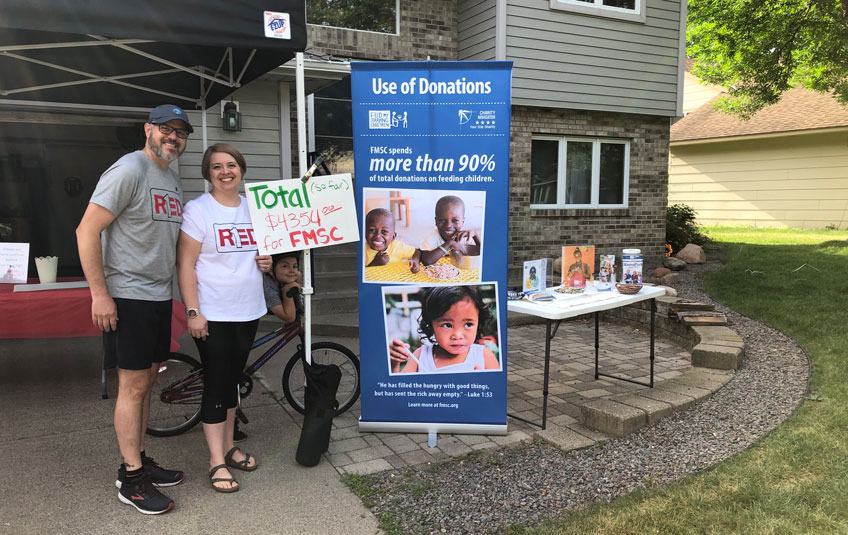 With 39 Laps, Hope Champion Proves Hope isn't Canceled
"Let us not become weary in doing good, for at the proper time we will reap a harvest if we do not give up." – Galatians 6:9
Jason DeShaw was set to run the Grandma's Marathon in Duluth, Minnesota when COVID-19 struck, canceling event after event, including his marathon.
The event gave registered runners the option to still run on their own and submit their time, so Jason and his wife Kim started thinking about what that would look like for him, especially without the usual support and energy a marathon offers.
She joked that he could just run around the block 39 times. They soon realized that was exactly what he should do.
'Bigger than our little corner'
With that decided, they figured why not also do some good?
"Doing this builds community in our neighborhood, but it would be great if we could rally around something that's bigger than our little corner," Jason said. "I quickly realized that instead of running a marathon for fun, I could run a marathon for food."
The associate pastor at Redeemer Church in Fridley has been packing meals at Feed My Starving Children for over a decade, bringing the youth group to permanent packing sites and hosting MobilePack™ events.
The mission of feeding kids is close to his heart, but for him there's another important mission – preparing the youth in his church to serve.
"We're preparing these kids to think differently about the world and their role in making change," he said.
Thirty-nine laps feeds a lot of kids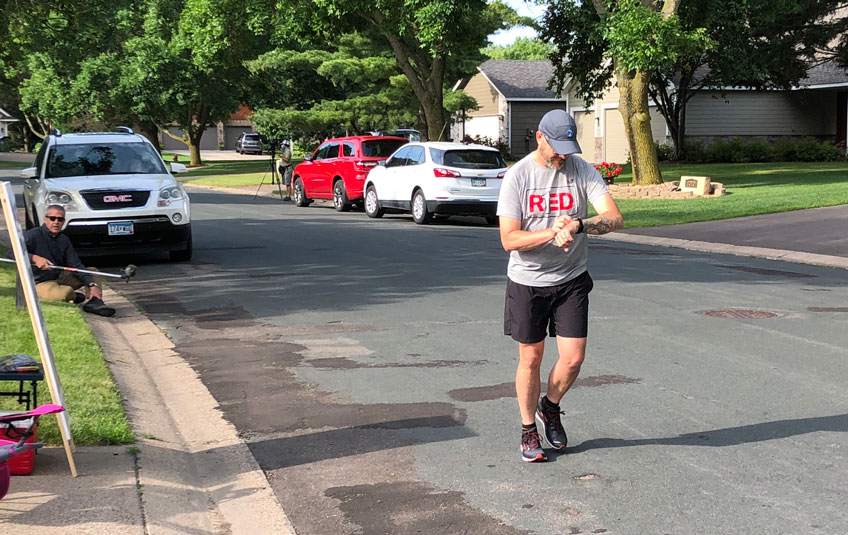 With Kim's support, he was able to rally their neighborhood, friends and family to get involved in his 39 laps.
They quickly blew past their fundraising goal of $3,900 (for 39 laps) and have raised more than $6,500 – with money still rolling in.
That will feed 74 kids a daily meal for a year.
But Jason and Kim aren't stopping there. It's not official yet, but they're already planning their next FMSC fundraiser – and next year's marathon.
Become a Hope Champion
We can't wait to see what God continues to do through them. You can be a Hope Champion, too! It's easy. Just visit our Hope Champion page to learn more. Just like Jason and Kim, YOUR passion can bring hope to children around the world.
Donate Now
Donate by credit card, bank account or digital wallet.
Subscribe to The Feed
We'll periodically send stories of hope to your inbox.