The Feed
Stories of Feeding God's Children Hungry in Body & Spirit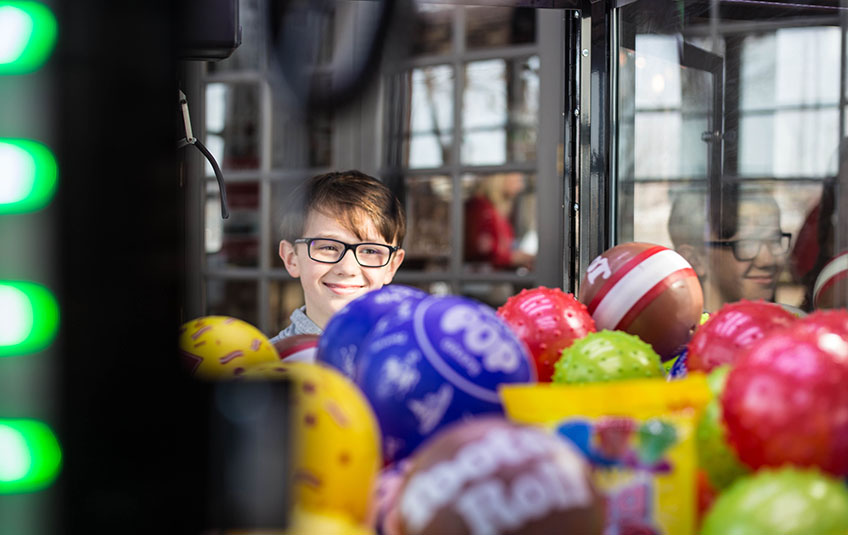 A Claw Machine and a Dream: Bailey's Story
If you met Bailey Nemo, you wouldn't know that he is a savvy businessman and philanthropist – until he starts talking about his claw machines. That's because he's 11.

He started his first business last summer after making an observation. The baseball diamond by his house was sorely lacking a concession stand.

"I was like, 'It's anyone's game – it's anyone's business!'" he said.

He bought concession supplies at Costco. "So I could get a good deal on it and make a nice profit so I could get a claw machine."

Bailey's love for claw machines started when he was 8 years old. He just loved playing them, he said. At the same time, he had volunteered a handful of times at Feed My Starving Children, where the plight of world hunger began to tug at his heart.

"It's really sad when I hear that some kids don't even get to eat, "he said. "I thought I've gotta help out!

That's when he started to make a connection. He could start a claw machine business and give part of the proceeds to FMSC. Twenty-four cents of every dollar, to be exact.

"I thought, 'Hmm, what's a good way to make some money, donate some money to FMSC and have some fun while doing it at the same time?'"

And that's how his claw machine business was born. He just needed a willing partner.
A Good Partnership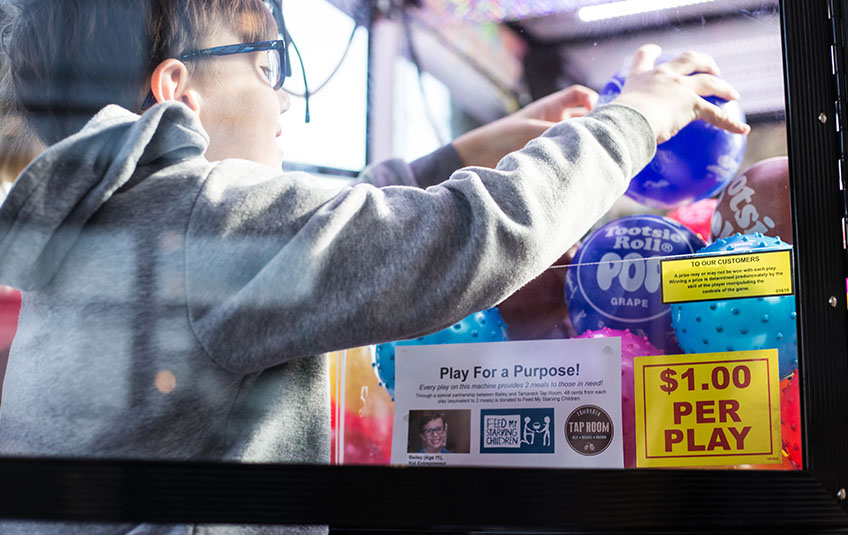 Jesse Barton, the general manager of Tamarack Tap Room in Woodbury, Minnesota, remembers the first time he met Bailey.

"He's a really unique kid, special kid," Jesse said. "He came in with his mom and dad and asked to talk to a manager. He had a pretty energetic pitch. He was passionate about helping people."

Bailey remembers pitching his claw machine this way: "There's a problem worldwide. Kids don't get to eat food and some kids don't get to eat at all! Do you want to put the claw machine here that can bring in new business and help end world hunger?"

That's all it took for Jesse and the restaurant owners to get on board. 

"For us as a company; we've packed meals a lot with FMSC so it made sense. It was a good partnership," he said.

The restaurant went a step further – they offered to put $500 towards Bailey's claw machine and match every donation he makes to FMSC.

Bailey restocks his claw machine about once a week. Jesse said sometimes it feels like Bailey is there every day cleaning the glass, checking the quarters, stocking toys.

Sometimes he goes around and hands out dollar bills to kids to invite them to play the claw machine and talk about FMSC's mission of feeding kids.

He got this idea from Jesse, who gave him 21 dollar bills to share with customers the first day the claw machine was in operation.

Maybe it's because of Jesse's generosity or his own desire to feed kids, but Bailey can't seem to wrap his head around the fact that there are businesses that DON'T donate part of their proceeds to a cause.

"I think everyone who has a business or something, even if they don't donate 24 cents of every dollar they make, they can donate 1%," he said. "If you're helping kids it's great because it makes God happy and it makes tons of kids happy. When you play my machine it makes other kids happy so it's a win-win-win."

Bailey is working hard to pay off the remainder of his first claw machine so he can expand into more restaurants by this summer.
Chasing after Dreams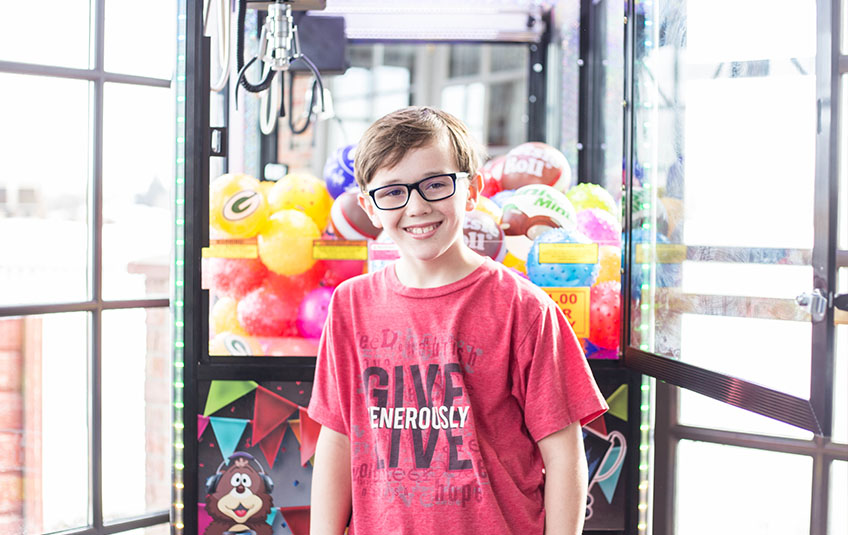 Bailey is the youngest of three boys, and his mom Sara calls him the philanthropic one.

"He has always had a very generous heart," she said.

"It crushed me when he said, "Mom, I don't want to follow my dreams, I want to CHASE after them," she said. "I think we went to Tamarack Tap Room the next day."

"Yeah, I'd still be asking," Bailey interrupted. "I know you would," Sara said. "He doesn't give up."
Become a Hope Champion
Bailey has raised $280.86 since he started his business on November 22. And with the generous match from Tamarack Tap Room, that's $561.72 — enough for 2,340 meals. 
Bailey and Tamarack Tap Room are Hope Champions. We can't wait to see what God continues to do through them. You can be a Hope Champion, too! It's easy. Just visit our Hope Champion page to learn more and fill out an application to be a third-party fundraiser. Just like Bailey, YOUR passion can bring hope to children around the world.
Pack or fund lifesaving meals TODAY.
Subscribe to The Feed
We'll periodically send stories of hope to your inbox.