The Feed
Stories of Feeding God's Children Hungry in Body & Spirit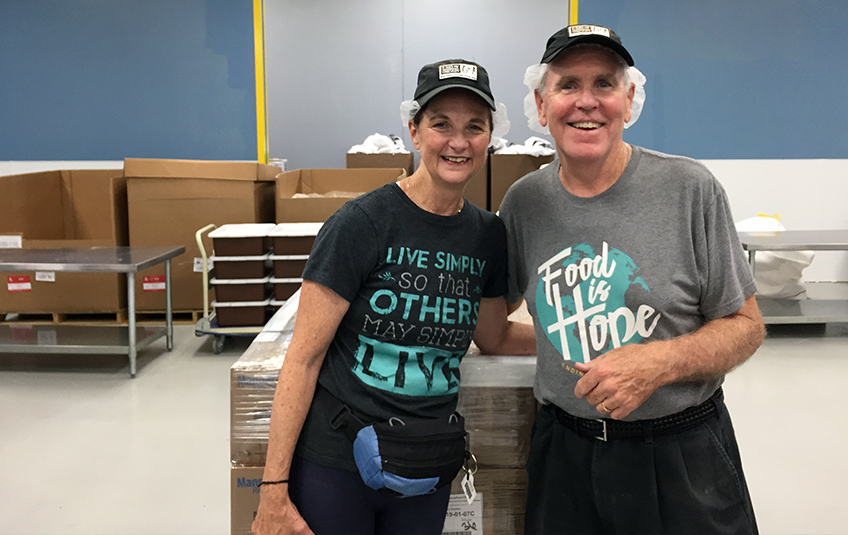 500 Miles for Kids
Dan and Geri spent more than a month in Spain hiking the 500 mile Camino de Santiago (The Way) pilgrimage to raise money for Feed My Starving Children.

Geri first learned about FMSC a few years ago from a friend. She decided to have her 60th birthday party at our Mesa, AZ. location and has been a fan and a donor ever since.

This incredible couple not only wanted to feed as many kids as possible through this pilgrimage but they wanted to introduce people to FMSC's mission of feeding starving kids hungry in body and spirit.

Dan and Geri met people from all over the world on their journey and regularly updated their supporters. They also prayed daily for friends and family while hiking.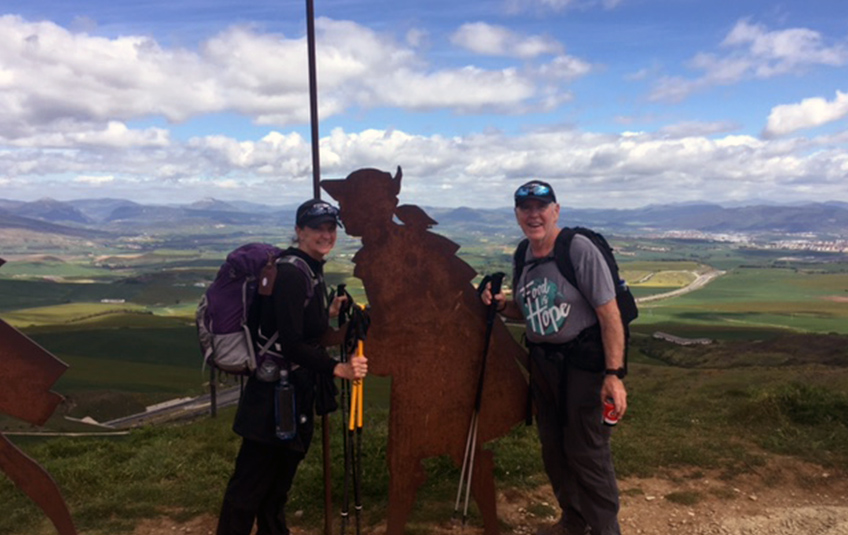 Here is a lightly edited portion from their updates:

Today was our 31st day on the Camino. It was foggy and overcast most of the day, and for a brief shower, the rain stayed away, thankfully. We traveled nearly 18 miles from Palas de Rei to Ribadiso de Baixo. We feel like our journey is almost over – just two more days until Santiago. Happy and sad at the same time. Thankful that the hiking will be over, but sad that this wonderful pilgrimage will come to an end.

Today we prayed our rosary for everyone who gave us intentions to pray for and thanksgiving for our health and ability to walk 500 miles while raising money to feed children. As a final wonderful surprise, a couple from Australia came up and gave us $50 to put towards our charity fundraiser! God Bless the givers.

Once they returned to the states, they followed up with a packing session at the Mesa site with about 40 of their donors to celebrate.

Dan and Geri raised enough money to provide more than 45,000 life-saving meals to kids around the world. Thank you for being Hope Champions, Dan and Geri!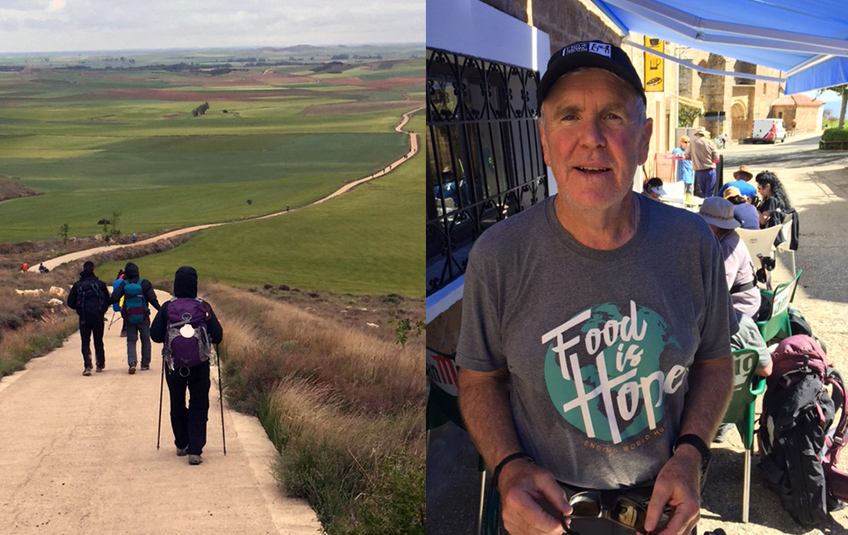 Subscribe to The Feed
We'll periodically send stories of hope to your inbox.
Related Items